L&T Signs Agreement for Submarine Project Worth Rs 43,500Cr - Top Indian Market Updates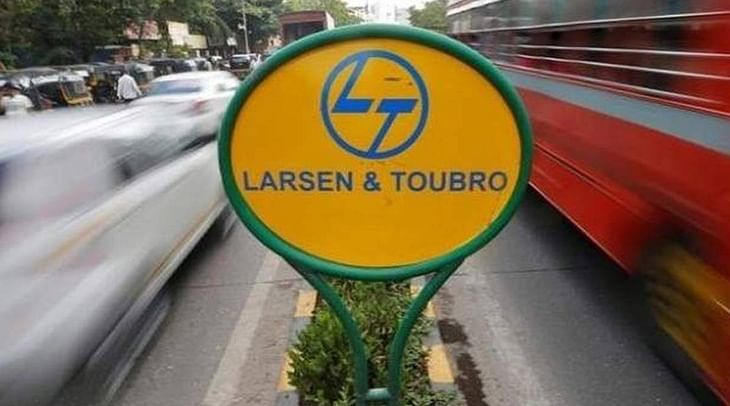 Here are some of the major updates that could move the markets tomorrow:
L&T and Spain's Navantia sign agreement for submarine project worth Rs 43,500 cr
Larsen & Toubro (L&T) has signed a teaming agreement with Spanish-based Navantia for the submission of a techno-commercial bid for the Indian Navy's prestigious P75 (India) submarine programme. P75 (India) Submarine Project is expected to be valued at €4.8 billion (over Rs 43,500 crore) and is India's largest defence acquisition project. L&T and Navantia signed a memorandum of understanding (MOU) for the programme on April 11, 2023, in Madrid.
Read more here.
Nazara Technologies to raise Rs 750 crore via equity issue
Nazara Technologies Ltd's directors' board approved fundraising of up to ₹750 crores. The board has approved the fundraising through equity shares having a face value of ₹4/- each of the company or any other equity-linked instruments/securities or any combination thereof.Also, Nazara Technologies has increased authorised share capital from ₹30 crore to ₹50 crore subject to shareholders' approval.
Read more here.
Sanghvi Movers gets work orders worth Rs 150 crore from independent power producers
Sanghvi Movers Ltd received work orders worth ₹150 crore from eminent independent power producers (IPPs) in the renewable energy sector. It will provide crane rental services along with allied services comprising WTG surface logistics, inter-carting, installation and pre-commissioning of WTGs, and development of wind farm and storage yard. The crane services account for approximately 50% of the total contract value.
Read more here.
GPT Infraprojects secures contract worth Rs 64 Crore
GPT Infraprojects Ltd secured an order worth ₹64 crores. The company received the order from the Principal Materials Manager of South Eastern Railway. The order details include the manufacturing and supply of a Mono-Block Pre-Stressed Concrete Sleeper, which confirms to RDSO Drg No 8746.
Read more here.
HPCL gets bids to lease part of Chhara LNG terminal
Hindustan Petroleum Corp Ltd (HPCL) has received six or seven bids from industries to lease a part of its Chhara liquefied natural gas (LNG) import terminal on the west coast. HPCL aims to commission the terminal with a planned capacity of 5 million metric tons per year (tpy) in the December quarter. HPCL was looking to lease a capacity of 3 million tpy to other companies for a period of more than 10 years.
Read more here.
Tata Communications Singapore arm acquires remaining 41.9% stake in Oasis
Tata Communications Ltd's Singapore-based subsidiary Tata Communications International Pte Ltd (TCIPL) has acquired the remaining 41.9% equity in Oasis Smart SIM Europe SAS (Oasis). As part of the share purchase agreement, Tata Communications will buy out the remaining stake from the non-controlling shareholders of Oasis. It is expected that the acquisition will be complete within one month, subject to customary legal requirements.
Read more here.
Aurobindo Pharma subsidiary enters pact with BioFactura for biosimilar ustekinumab
Aurobindo Pharma's subsidiary CuraTeQ Biologics has entered into an exclusive license agreement with the US-based BioFactura to commercialise BFI-751, a proposed biosimilar to Stelara (ustekinumab). Ustekinumab is used for treating Crohn's disease, ulcerative colitis, plaque psoriasis and psoriatic arthritis. As part of the agreement, BioFactura will receive license fees of a total not exceeding $33.5 million spread across different milestones leading to commercialisation in regulated markets.
Read more here.
India's power consumption grows by 4.4% to 139.23 billion units in June
India's power consumption grew by 4.4% to 139.23 billion units in June this year compared to last year. In the year-ago period, power consumption stood at 133.26 billion units (BU), higher than 114.48 BU in June 2021. The peak power demand met, which is the highest supply in a day, rose to 223.23 GW in June 2023. The peak power supply stood at 211.72 GW in June 2022 and 191.24 GW in June 2021.
Read more here.
MICL Real Estate acquires development rights of 10 housing societies in Mumbai's Ghatkopar
Man Infraconstruction Ltd's (MICL) property development entity MICL Real Estate has acquired development rights for a total of 10 adjoining housing societies in the Ghatkopar suburb of Mumbai. The company has acquired the rights to redevelop these housing societies wherein it holds a 60% partnership interest. The entire project spread over a total of more than 3 acres is estimated to have a total development potential of 1.3 million sq ft and a free-sale component of over 4 lakh sq ft.
Read more here.
Post your comment
No comments to display