L&T Secures Multiple Contracts Worth Rs 7,000Cr - Top Indian Market Updates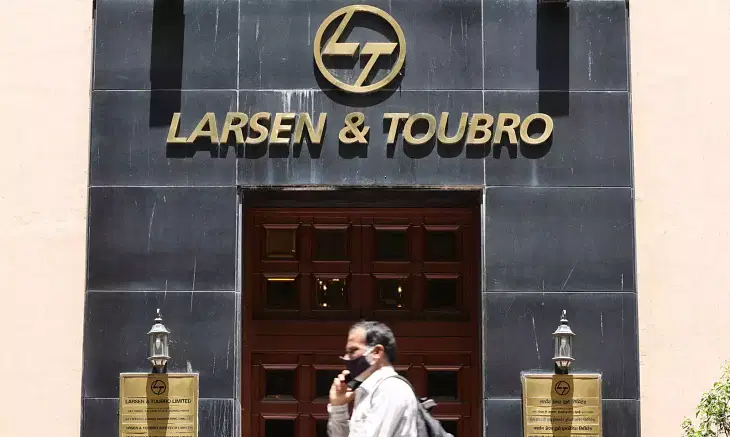 Here are some of the major updates that could move the markets tomorrow:
L&T secures multiple contracts worth over Rs 7,000 crore in Middle East
Larsen & Toubro (L&T) has secured multiple contracts worth more than Rs 7,000 crore in the Middle East region. The scope of work comprises engineering, procurement, construction and installation for various new offshore facilities and integration with the existing installation. L&T is engaged in EPC projects and hi-tech manufacturing and services. It operates in over 50 countries.
Read more here.
Bank of Maharashtra logs 30% loan growth
Bank of Maharashtra (BoM) posted a credit growth of 29.59% YoY to Rs 1.75 lakh crore for the March quarter (Q4 FY23). The outstanding credit was Rs 1.35 lakh crore at the end of March 31, 2022. The lender registered a 21.28% growth in total business to cross a milestone of Rs 4 lakh crore.
Read more here.
Coal India aims to supply 610 MT coal to power plants in FY24
Coal India Ltd (CIL) is aiming to supply 610 million tonnes of coal to power plants in the current financial year (FY24). The company supplied a record 586.6 million tonnes (MT) of dry fuel to coal-fired power plants in FY23. CIL said it is gearing itself to meet the rising demand on the back of adequate coal stocks at its pitheads and increased production in the first quarter of FY24.
Read more here.
India Grid commissions its first battery energy storage system in Maharashtra
India Grid Trust has commissioned its first battery energy storage system (BESS) project coupled with its solar panels at the Dhule substation in Maharashtra. The project will meet the substation's auxiliary consumption requirement. IndiGrid is the first infrastructure investment trust (InvIT) in the Indian power sector.
Read more here.
Bandhan Bank's total deposits rise 12.% in Q4 FY23
Bandhan Bank's total deposits in the fourth quarter of FY23 stood at Rs 1,08,069 crore, registering a rise of 12.2% year-on-year (YoY). Loans and advances during the quarter stood at Rs 1,09,112 crore, reflecting a growth of 9.8% YoY. The Kolkata-based bank's current account, savings account (CASA) in Q4 stood at Rs 42,471 crore, up 6% YoY.
Read more here.
Adani Ports cargo volumes jump 9.5% in March
Adani Ports & Special Economic Zone Ltd (APSEZ) handled 32 million metric tonnes (MMT) of total cargo in March 2023, registering a growth of 9.5% YoY. With 339 million tonnes in FY23 (April 2022 to March 2023), APSEZ recorded its largest port cargo volumes ever. The overall container volumes handled by APSEZ in India rose 5% YoY to 6.6 million twenty-foot equivalent units (TEUs).
Read more here.
Consumer demand steady in Q4, expect double-digit volume growth: GCPL
Godrej Consumer Products Ltd (GCPL) said consumer demand remained "steady" through the March quarter (Q4) and the FMCG sector is expected to witness a gradual recovery in growth rates. The company expects to deliver double-digit volume and value growth. Overall, the growth was broad-based and led by double-digit volume and value growth in both Home Care and Personal Care.
Read more here.
Mahindra Lifespaces JV enters into lease pact with Mitsubishi Electric
Mahindra Lifespace Developers Ltd's joint venture company Mahindra Industrial Park Chennai Ltd. has executed a lease agreement with Mitsubishi Electric India Ltd. for ~52 acres of land at its industrial cluster in Chennai - Origins by Mahindra. Mitsubishi Electric will set up a manufacturing plant in the area.
Read more here.
RailTel bags orders worth Rs 115 crore from the Bihar govt and NIC
RailTel Corporation of India Ltd. has secured orders worth Rs 115 crore from the Government of Bihar and the National Informatics Centre (NIC). The company will implement and manage internet connectivity, Wi-Fi system, and smart classes in government engineering colleges and polytechnic institutes in Bihar. It will also install, test and commission 4 Mbps lease line connectivity for 19 sites for NIC.
Read more here.
Post your comment
No comments to display