Lok Sabha Passes Finance Bill - Top Indian Market Updates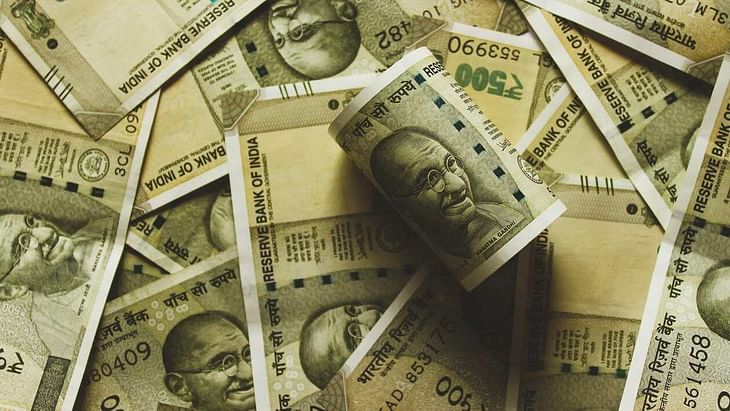 Here are some of the major updates that could move the markets on Monday:
Lok Sabha passes Finance Bill
The Finance Bill, 2023 was passed in the Lok Sabha on Friday with over 64 amendments. The securities transaction tax (STT) on the sale of options has been increased to ₹2,100 on a turnover of ₹1 crore, compared to ₹1,700 earlier. The tax on royalty or technical fees earned by foreign (non-resident) companies hiked from 10% to 20%. Meanwhile, pension fund investments will be exempt from taxation under infrastructure investment trusts (InvITs).
Read more here.
Govt proposes to withdraw long-term capital gain benefits
The Central Government has proposed to withdraw the benefit of long-term capital gain tax for debt mutual funds. The Finance Bill 2023 was passed in Parliament to classify long-term capital gains from debt mutual funds as only short-term capital gains. As per the amendment, debt funds that have not more than 35% invested in equity shares are proposed to be taxed as per the income tax slab level and considered as a short-term capital gain.
Read more here.
RITES secures order worth Rs 122 crore from Assam government
RITES Ltd has secured a Project Management Consultancy work under Assam Health System Strengthening Project. The cost of the consultancy project comes to around Rs 122 crore. RITES' fees in the work order are around Rs 77 crore. RITES is involved in mega transportation projects like dedicated freight corridors, metros, high-speed rail studies, logistics parks, and rail infrastructure.
Read more here.
Vedanta deducts $91 million from govt's profit to make up for tax paid
To protest against the 9-month-old windfall tax, Vedanta Ltd has reportedly withheld about $91 million from the share of profit due to the government from its oil and gas fields, to make up for the additional tax outgo. India first imposed windfall profit tax on July 1, 2022, joining a growing number of nations that tax super normal profits of energy companies.
Read more here.
Alembic Pharma gets 2 observations for Gujarat facility from USFDA
The US Food & Drug Administration (USFDA) has issued a Form-483 with two minor procedural observations following the inspection of Alembic Pharmaceuticals Ltd's injectable and ophthalmic facility (F-3) located at Karkhadi in Gujarat. The USFDA inspected the plant from March 16-24, 2023. Form 483 is issued to a firm's management when the investigator has observed any conditions that may constitute violations of the Food Drug and Cosmetic (FD&C) Act and related Acts.
Read more here.
Five executives at Nykaa resign: Report
A spokesperson for Nykaa said five executives have resigned, the latest resignation at the beauty brand comes amid rising competitors and a crashing stock price. Chief Commercial Operations Officer Manoj Gandhi, Chief Business Officer of the Fashion Division Gopal Asthana, and Chief Executive Officer of the Wholesale Business Vikas Gupta are among those who have left Nykaa. The company's shares have fallen ~35% in the past six months.
Read more here.
PowerGrid to raise up to Rs 600 crore via bonds
Power Grid Corporation of India Ltd. is planning to raise up to Rs 600 crore through the issuance of bonds on a private placement basis. The company's board has approved the issuance of unsecured, non-convertible, redeemable bonds aggregating to Rs 600 crore. This includes a base issue size of Rs 100 crore and a greenshoe option of Rs 500 crore. The bonds will be listed on BSE and/or NSE.
Read more here.
CIL making efforts to supply higher quantities of coal to non-regulated sector
Coal India Ltd (CIL) said it is making all efforts to supply higher quantities of coal to the non-regulated sector (NRS) without affecting supplies to the power sector through increased production. The statement comes days after the company stated that it is gearing up to meet the demand for coal from the power sector amid the early onset of summer and a pick-up in the industrial demand for electricity.
Read more here.
Govt extends deadline for eighth oil and gas exploration licensing round
The Central govt has once again extended the deadline for accepting bids in the eighth oil and gas exploration licensing round to May 16. Oil ministry officials said that investors had been demanding an extension. The eighth round under the open acreage licensing policy (OALP) was launched on July 7, 2022, with a bid submission deadline of Sept 6.
Read more here.
Post your comment
No comments to display