Larsen & Toubro: Origin, Businesses, and More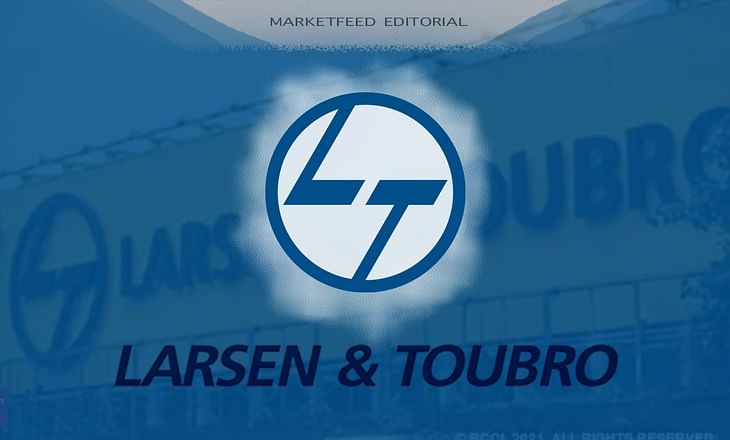 With a legacy of over 80 years, Larsen & Toubro Limited has played an integral role in the overall development of India. Established by two Danish refugees during the World War II period, L&T has grown into one of the largest engineering and construction companies in the world. It has built major highways, airports, metros, factories, nuclear reactors, power plants, defence equipment, and much more. They continue to receive large orders worth thousands of crores almost every month.
In this article, we dive into the rich history of L&T and learn more about its businesses.
Brief History of L&T
Two Danish engineers, Henning Holck-Larsen and Søren Kristian Toubro, came to India in the late 1930s. They initially established a business of importing and selling Danish dairy equipment in our country. Unfortunately, the business was severely hit by import restrictions that followed Germany's invasion of Denmark in 1940. Despite their struggles, the duo remained in India and set up a small workshop to undertake engineering work and services. They found a favourable business opportunity to repair and fabricate ships during World War II. This gave rise to Larsen & Toubro (L&T).
In 1940, L&T secured its first major order. It was to set up a soda ash plant for the Tata Group. Many domestic and international companies were impressed by L&T's quality of work and promptness. They began to collaborate with many foreign players. L&T represented British manufacturers of equipment used to make hydrogenated oils, soaps, glass, etc. In 1945, they entered into an agreement with US-based Caterpillar Tractor Company for marketing earth moving equipment.
Larsen & Toubro Private Ltd was incorporated in 1946. They set up offices in New Delhi, Calcutta, and Madras. It became a publicly listed company in 1950. Interestingly, Dr. Homi J. Bhabha (the Father of Nuclear Research in India) was a friend of the Danish duo. During the 1960s, he chose L&T to build reactors and critical components for India's nuclear program.
In the 1970s and 80s, L&T started to receive large contracts from the Indian Space Research Organisation (ISRO). They also entered into a partnership with the Defence Research & Development Organisation (DRDO) to design weapon and missile systems. Thus, it is clear that L&T has played a vital role in the development of our country.
Group Companies of L&T
Since its incorporation, L&T has diversified into numerous sectors. They are present in the infrastructure, power, hydrocarbon, defence, information technology (IT), systems & equipment, finance, and real estate industries. L&T offers its services in more than 50 countries. Currently, the multinational conglomerate has 118 subsidiaries, 25 joint ventures (JVs), and 35 joint operations companies. Such a huge company!
L&T Construction
It is India's largest construction organisation and ranked amongst the top 15 contractors in the world. L&T Construction's business verticals include:
Buildings and Factories - airports, commercial and residential buildings, factories.
Heavy Civil Infrastructure - nuclear reactors, dams, tunnels, ports, defence installations, hydropower projects.
Transport Infrastructure - roads, highways, airport runways, railway tracks.
Power Transmission and Distribution - substations, utility power distribution systems, transmission lines.
Water & Effluent Treatment - water supply and distribution projects, wastewater management systems, smart water infrastructure.
Metallurgical and Material Handling - offers solutions for bulk handling of iron and steel, aluminium, copper, zinc, etc.
L&T's shares (the construction and engineering arm) have generated returns at a strong CAGR of ~20.37% over the last 21 years.
L&T Hydrocarbon Engineering (LTHE)
The company offers integrated 'design-to-build' solutions for onshore and offshore hydrocarbon projects across the globe. LTHE's offerings span across the entire hydrocarbon chain for oil & gas processing, petroleum refining, chemicals & petrochemicals, and fertilizer sectors.
L&T Power
L&T Power executes coal-based, gas-based, nuclear, hydro, and solar power projects in India and across the globe. They also supply essential equipment to power plants.
L&T Heavy Engineering
The company provides custom-designed, fabricated 'engineered-to-order' equipment, and critical piping solutions to process plants and nuclear plants. L&T Heavy Engineering caters to the refinery, oil & gas, fertilizer, petrochemical, and nuclear power industries.
L&T Realty
The company was established in 2011. It has an extensive portfolio spanning 70 million sq ft. of residential, commercial, and retail properties. The company is currently present in Mumbai, Navi Mumbai, National Capital Region (NCR), Bengaluru, Hyderabad, and Chennai. L&T Realty derives its competitive edge from transparency, strong consumer connect, and efficient designs.
Other Businesses
Apart from the subsidiaries mentioned above, L&T is a leading provider of design-to-delivery solutions for India's defence sector. It constructs underground structures, military bases, and storage depots. L&T also offers a range of vessels for defence, including warships, submarines, auxiliary vessels, and special naval platforms.
L&T Infrastructure Development Projects Ltd is a leading player in Public-Private Partnership (PPP) projects in India. It has completed landmark projects across key sectors— roads, transmission lines, ports, water supply, renewable energy, and many more.
L&T Metro Rail in Hyderabad is the world's largest metro project in PPP mode. It covers 69.2 km across three corridors.
Listed Subsidiaries of L&T:
L&T Finance Holdings (LTFH)
L&T Finance Holdings Ltd (LTFH) is a leading non-banking financial services company (NBFC). Under the rural finance segment, it offers farm equipment finance, two-wheeler finance, and micro-loans. LTFH provides home loans, loans against property, and real estate finance. The company's subsidiaries offer asset management and wealth management services as well. LTFH operates ~197 branches and more than 1,395 micro-loan meeting centers across India.
The company's revenue and profit growth were fairly consistent until the last financial year (primarily due to the negative effects of the Covid-19 pandemic). However, L&T Finance's revenue has grown at a CAGR of 13.88% over the past 5 years. Its shares have rallied by ~51% over the past year.
L&T Technology Services (LTTS)
L&T Technology Services offers engineering, research, and development services across India, North America, and Europe. It provides dedicated engineering solutions to the transport industry (primarily trucks and off-road vehicles, aerospace, and rail industries). LTTS builds automation and process control systems for factories/plants across multiple industries. Moreover, the company offers cloud, Internet of Things (IoT), artificial intelligence (AI), data analytics, and other services.
LTTS' total revenue has grown at a CAGR of 12.2% over the past 5 years, above the IT industry's average of 8.5%. The company's share price has surged ~141% over the past year.
Larsen & Toubro Infotech (LTI)
LTI is a technology consulting and digital solutions company. They provide IT services and solutions across India, North America, Europe, and Asia-Pacific. LTI offers application development, maintenance & outsourcing, infrastructure management, and platform-based solution services. The company has a strategic collaboration agreement with Amazon Web Services, Inc. (AWS) to focus on data migration, analytics, and Internet of Things (IoT). They are present in 31 countries and operate 29 delivery centers globally.
Over the past five years, the company's revenue has grown at a CAGR of 15.91% and net profit at 18.28%. LTI's shares have jumped 87% over the past year.
Mindtree Limited
Mindtree is a global technology consulting and services company. L&T acquired a controlling stake in Mindtree in 2019. It offers analytics and information management, application development & maintenance, business process management (BPM), cloud services, etc. It has posted stellar financial performance over the last five financial years. Revenue has grown at a CAGR of 11.29% from FY17-21, whereas profits have grown at a yearly rate of 14.9%. The shares of the company have rallied ~173% over the past year.
Conclusion
Interestingly, Larsen & Toubro Ltd has zero promoter holding. It is managed by highly experienced professionals. Toubro retired from active management in 1962, while Holck-Larsen retired as chairman in 1978. After it became a promoter-less blue-chip company, Reliance Industries and Aditya Birla Group attempted a hostile takeover of L&T. However, the visionary CEO and MD of the company, Anil Manibhai Naik, held a firm stance and was determined not to get oppressed/ill-treated by bigger corporations. With a strong will and intense teamwork, L&T was able to grow multifold and expand.
L&T has emerged as one of the top engineering firms outside India, especially in the Middle East. They focused extensively on foreign markets to maintain profitability during certain times when their domestic peers/competitors were struggling for fresh orders.
The company has played a significant role in building India's social infrastructure as well. Through its integrated community development programmes, they have provided systems for safe drinking water and sanitation. L&T also supports farmers by training them on horticulture, zero-budget natural farming, and sustainable agricultural practices. They have built numerous health centres and outpatient departments (OPDs) across our country.
The growth of Larsen & Toubro is an inspiration to many. Despite a rocky start, the company and its founders have revolutionised various industries in India. They will continue to contribute towards the further economic growth of our nation.
Post your comment
No comments to display