Lakshmi Vilas Bank Is Sinking. RBI Comes To Its Rescue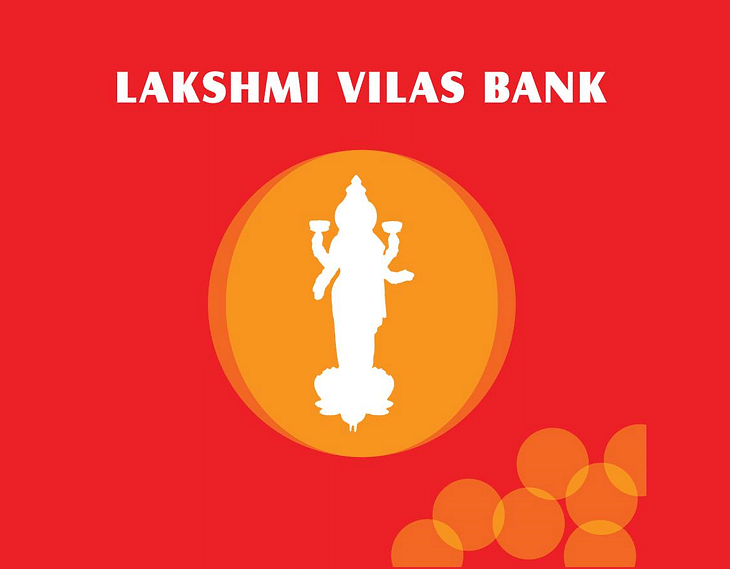 The Lakshmi Vilas Bank(LVB) has been a troubled-child for the Reserve Bank of India(RBI) since last year. The bank currently faces a liquidity crunch. It's poor performance, constant losses, rising bad debts, and bad liquidity have brought it close to the edge of a cliff. Eventually, the RBI had to come to its rescue.
You can read more on what went wrong with Lakshmi Vilas Bank in the first place here.
The RBI has decided to pursue the following action to prevent LVB from going bust:
The RBI has decided to place LVB under a moratorium till 16th December. Customers of the bank cannot withdraw more than Rs 25,000 from the bank till 16th December unless under emergency.
The board of the bank has been dissolved and the RBI has appointed former non-executive chairman of Canara Bank T.N. Manoharan as the administrator of the bank
RBI has also drafted a merger plan for Lakshmi Vilas Bank and its suitor DBS India Limited. DBS India Limited(DBIL) is the Indian arm of Singapore-based DBS Bank. The RBI decided to do so after LVB's plans to merge with financial-services company Clix Capital failed.
After the announcement, the shares of Lakshmi Vilas Bank fell 20% and hit the lower circuit.
About The Merger
Low on liquidity, LVB was in merger talks with financial-services company Clix Capital for a long time. In fact, the two had made sufficient progress and reached a credible stage. The RBI had given the two a deadline to finalize the merger. The RBI was persistent on it since LVB had problems with liquidity and couldn't have gone without the necessary cash for long. LVB's merger with Clix Capital would have brought in the capital of up to Rs 1,900 crores and assets worth Rs 4,600 crores from Clix Capital. The two however failed to go ahead with the deal. Therefore, the RBI started looking for suitors for Lakshmi Vilas Bank.
Kotak Mahindra Bank, DBS Bank, Brookfield Asset Management, Everstone Capital-backed Indo Star Capital Finance showed interest in acquiring LVB. The RBI decided to favor DBS Bank for its strong financials, strong balance sheet, low bad loans, and its interest in expanding in India.

According to the Draft Proposal by RBI, DBS would infuse upfront capital of Rs 2,500 crore in Lakshmi Vilas Bank. This deal is beneficial for DBS since this will add a large number of customers and up to 500 branches under DBS's umbrella. DBS wishes to expand its footprint in India. The merger will increase DBS's Net Loans from 0.9% to 1.5% in India, this is a small number and therefore won't affect the bank's credit profile. LVB also plans to raise an additional Rs 500 crores through a rights issue.
Why is the Market Bitter About the News?
According to the draft plan, the reserve & surplus and paid-up capital - the money that the company receives from shareholders in exchange for shares- will be written off. Its value will become zero. To put up in simple words- shareholders could lose all their money.
Additionally, Lakshmi Vilas Bank as a separate entity will cease to exist and will be delisted from all exchanges in India. DBS India Limited on the other hand is an unlisted company in India. This serves as a huge blow since Lakshmi Vilas Bank's 77% stake is owned by the 'public' with only 6% owned by the promoters. The rest is owned by Mutual Funds and Institutional Investors. Shareholders are currently blown by the news, while some are even planning legal action in case the merger goes through.
Why LVB Needs A Merger, If Any.
LVB's gross non-performing assets (GNPAs) are too high at 24.45%, even the net NPAs are high at 7.01%. This means too much bad debt. The bank's Tier 1 Capital ratio has turned negative, It is a key measure of a bank's financial strength. The Capital Adequacy Ratio (CAR) as per Basel Ill guidelines is at negative 2.85%, the requirement is a minimum of 3%. The CAR shows whether the banks have enough capital on reserve to handle a certain amount of losses. Clearly, LVB doesn't have it.
The Reserve Bank of India (RBI) had placed the bank on PCA(Prompt Corrective Action) framework in September 2019, citing rising debts and inadequate capital. Under PCA, a bank's lending is restricted, the bank is required to arrange a certain capital and meet certain conditions placed by the RBI.
The current management of the bank has failed miserably at securing investment and mergers. The bank was unsuccessful at its merger with India Bulls Housing Finance last year and now with Clix Capital. It is clear that top-level management is inefficient and in the middle of a crisis.
Lakshmi Vilas Bank has Rs 20,000 crore in deposits and Rs 17,000 crore in advance. The banks have the hard-earned money of many individuals and small-time businesses at stake. It's a sticky situation since, on one hand, we have the money of depositors at stake and on the other hand, we have the interest of shareholders at stake. RBI and Lakshmi Vilas Bank need to keep both their interests in mind and take the best possible action. A merger, not necessarily with DBS, is crucial for LVB to survive.
Post your comment
No comments to display