JSW Energy's Net Profit Falls 48% YoY to Rs 290Cr in Q1 - Top Indian Market Updates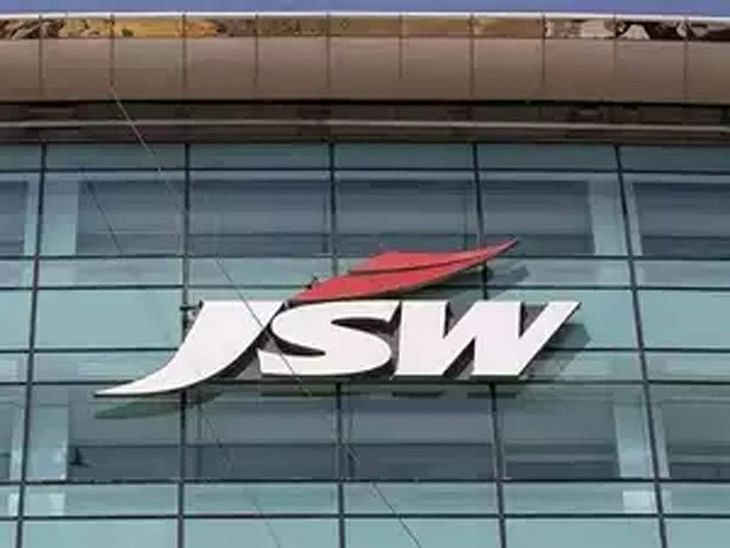 JSW Energy Q1 Results: Net profit falls 48% YoY to Rs 290 crore
JSW Energy reported a 48% YoY fall in consolidated net profit to ₹290 crore for the quarter ended June (Q1 FY24). Its revenue from operations fell 3.3% YoY to ₹2,927.85 crore. EBITDA rose 18% YoY to ₹1,307 crore during Q1. The revenue dropped as incremental revenue from the recently acquired assets of Mytrah Energy and renewable energy capacity additions was offset by lower realization in thermal operations amid a decline in coal prices.
Read more here.
Bandhan Bank Q1 Results: Net profit falls 19% YoY to Rs 721 crore
Bandhan Bank reported a 19% YoY decline in net profit to ₹721 crore in Q1 FY24. The net interest income (NII) fell 0.91% YoY to ₹2,491 crore during the same period. The bank's gross non-performing asset (NPA) declined to 6.76% against 7.25% in Q4 FY23. However, Net NPA was up from 1.92% in Q1 FY23 to 2.18% in Q1 FY24.
Read more here.
India's exports decline by 22% in June amid global demand
According to the Ministry of Commerce, India's exports in June witnessed a significant decline of 22% to USD 32.97 billion. In June last year, India's exports stood at USD 42.28 billion. This drop can be primarily attributed to a slowdown in demand in global markets. Imports in June also experienced a decline of 17.48%, amounting to USD 53.10 billion.
Read more here.
Suzlon Energy bags new order for 100.8-MW wind power project from Everrenew Energy
Suzlon Energy Ltd received a new order for developing a 100.8-MW wind power project for Everrenew Energy Private Ltd. The company will install 48 wind turbine generators (WTGs) of its S120-2.1 MW platform with a hybrid lattice tubular tower. The company will install it at Velliyanani Phase II in Karur district and Vengaimandalam in Trichy, Tamil Nadu. The project is expected to be commissioned in March 2024.
Read more here.
Nestle India to set up Rs 894-crore food processing unit in Odisha
Nestle India Ltd received in-principle approval from the Industrial Promotion & Investment Corporation of Odisha Ltd (IPICOL) to set up a food processing unit in Mundaamba of Khordha district, Odisha. The food processing unit will come up at an investment of about ₹894.10 crores. The project is subject to the fulfilment of customary conditions by the company.
Read more here.
SEBI's new disclosure norms for listed cos to take effect from Saturday
Securities and Exchange Board of India (SEBI) has put in place a stricter timeline for the disclosure of material events or information by listed companies. The regulator has asked companies to disclose agreements entered into by shareholders, promoters, related parties, directors, key managerial personnel, and employees of the listed entity or of its subsidiary, which can impact the management and control of such firms to stock exchanges.
Read more here.
USFDA completes inspection of Gland Pharma's Hyderabad facility, issues Form-483 with one observation
Gland Pharma announced that the US Food and Drug Administration (USFDA) completed the inspection of its Dundigal facility in Hyderabad. The USFDA conducted a Good Manufacturing Practice (GMP) inspection at the Dundigal facility between July 3-14, 2023. Form 483 was issued along with one observation. The observations could be related to a pharma company's facility, equipment, processes, products or employee practices.
Read more here.
GMR Power wins smart meter project in Uttar Pradesh
GMR Power's subsidiary, GMR Smart Electricity Distribution Pvt. Ltd (GSEDPL), received a Letter of Intent (LOI) from Purvanchal Vidyut Vitran Nigam Ltd and Dakshinanchal Vidyut Vitran Nigam Ltd. The company will implement smart metering projects in Varanasi, Azamgarh Zone, Prayagraj, Mirzapur Zone, and Dakshinanchal (Agra and Aligarh Zone) areas of Uttar Pradesh. GSEDPL will install, integrate and maintain 75.69 lakh smart meters in the given area. The project will be completed in 10 years.
Read more here.
Granules India's foreign subsidiary gets USFDA approval for pain relief drug
Granules India Ltd's foreign arm has received approval from the USFDA for Acetaminophen and Ibuprofen tablets. These tablets are used for temporary relief of minor aches and pains due to headaches, toothache, backaches, menstrual cramps, muscular aches, and minor pain of arthritis. According to IRI multi-outlet market data, the bioequivalent drugs had combined sales of USD 70 million in the US for the most recent 12 months.
Read more here.
June WPI inflation in the negative territory for the third-straight month
India's wholesale inflation (based on WPI) declined to -4.12% in June from -3.48 in May. The Wholesale Price Index or WPI measures the change in prices of goods that wholesale businesses sell to and trade in bulk with other companies. The decline in the rate of inflation in June 2023 is primarily due to a fall in prices of mineral oils, food products, basic metals, crude petroleum and natural gas and textiles.
Read more here.
Tata Steel offers Rs 83 lakh funding for R&D projects in low carbon segment
Tata Steel will fund research and development (R&D) projects in the low-carbon hydrogen segment under the partnership with British High Commission in India. As part of the 'UK-India Hydrogen Partnership Sprint Series', Tata Steel will grant 80,000 pounds (₹83 lakhs) funding for two innovative projects in the low-carbon hydrogen segment. The initiative is open to participants from India and the UK.
Read more here.
Post your comment
No comments to display