JPMorgan to Add India to Emerging-Markets Bond Index - Top Indian Market Updates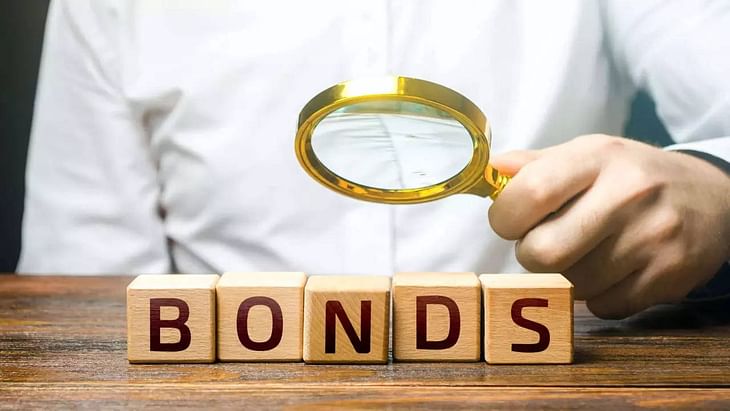 Here are some of the major updates that could move the markets on Monday:
JPMorgan to add India to its emerging-markets bond index in June 2024
According to a Bloomberg report, JPMorgan Chase & Co. will add Indian government bonds to its benchmark emerging-market index. This event could drive $25-30 billion of foreign inflows to the nation's debt market. The decision is the latest sign of India's growing appeal to international investors as the country's economic growth outpaces peers, its geopolitical influence grows, and companies (including Apple Inc.) look for alternatives to China. 
Read more here.
Sterlite Power acquires Beawar Transmission
Sterlite Power has acquired Beawar Transmission Ltd for developing an electricity transmission project in Rajasthan. Beawar Transmission is a Special Purpose Vehicle (SPV) of REC Power Development & Consultancy Ltd. The firm was awarded to Sterlite Power through tariff-based competitive bidding in August. The company did not share the financial details of the acquisition.
Read more here.
Lupin to acquire 5 drug brands from Menarini
Lupin Ltd has signed an agreement to acquire five drug brands from Italian firm Menarini for ₹101 crore. The company will acquire five legacy brands catering to gastroenterology, urology and anti-infective segments. The brands are Piclin (Picosulphate Sodium), Menoctyl (Otilonium Bromide), Sucramal O (Sucralfate + Oxetacaine), Pyridium (Phenazopyridine) and Distaclor (Cefaclor).
Read more here.
Sunteck Realty, IFC to develop affordable housing projects
Sunteck Realty and IFC have set up a joint platform to invest up to ₹750 crore to develop 4-6 affordable housing projects in the Mumbai Metropolitan Region (MMR). IFC is a member of the World Bank and the largest global development institution focused on the private sector in emerging markets. The investment will be towards the development of nearly 12,000 housing units across 4-6 green housing projects within the MMR.
Read more here.
SpiceJet to pay $1M every month for next 6 months to Credit Suisse
Supreme Court has ordered SpiceJet's Chairman Ajay Singh to pay $1 million every month for the next six months to Credit Suisse. The monthly payment includes $500,000 towards arrears of $3 million and regular instalments. The order is in line with SpiceJet's payment proposal. After six months of payments, Spicejet has to pay regular instalments of $5,00,000 to Credit Suisse.
Read more here.
Suzlon Group secures 29.4 MW wind capacity order from BrightNight
Suzlon Group has secured a new order to install 29.4 MW wind capacity from BrightNight in Maharashtra. The capacity is a part of BrightNight's 100 MW wind-solar hybrid project in Osmanabad in Maharashtra. Suzlon will install 14 units of S120 -140m wind turbine generators with a hybrid lattice tubular tower and a rated capacity of 2.1 MW each. The project is expected to be commissioned in phases, beginning April 2024.
Read more here.
Lemon Tree Hotels expands presence in Himachal Pradesh
Lemon Tree Hotels Ltd unveiled its latest property, Lemon Tree Hotel, Mcleodganj. This marks the group's third foray in the state of Himachal Pradesh. The Himachal property is the 95th Lemon Tree hotel, with the brand having a presence not just in India but across the world. With this, the company is steadily approaching the century mark.
Read more here.
IT Dept conducts searches at premises of Lux Industries
The Income Tax Department has initiated a series of raids on Lux Industries following allegations of tax evasion exceeding ₹200 crore. These raids are currently underway across various cities, with a primary focus on locations associated with Lux Industries in Kolkata. High-ranking officials' residences and offices are also covered in the operations.
Read more here.
Ambuja Cement incorporates new subsidiaries
Ambuja Cements has incorporated three new wholly-owned subsidiaries. Two of the newly incorporated subsidiaries are in the cement business, and the other is for owning and leasing aircraft. LOTIS IFSC Pvt. Ltd will be involved in owning and leasing aircraft. The subsidiary has been incorporated with an authorised capital of ₹1.7 crore in GIFT City, Gandhinagar. The other two subsidiaries incorporated are named Ambuja Concrete North Pvt. Ltd. and Ambuja Concrete West Pvt. Ltd.
Read more here.
Post your comment
No comments to display