Joe Biden becomes 46th President of The United States of America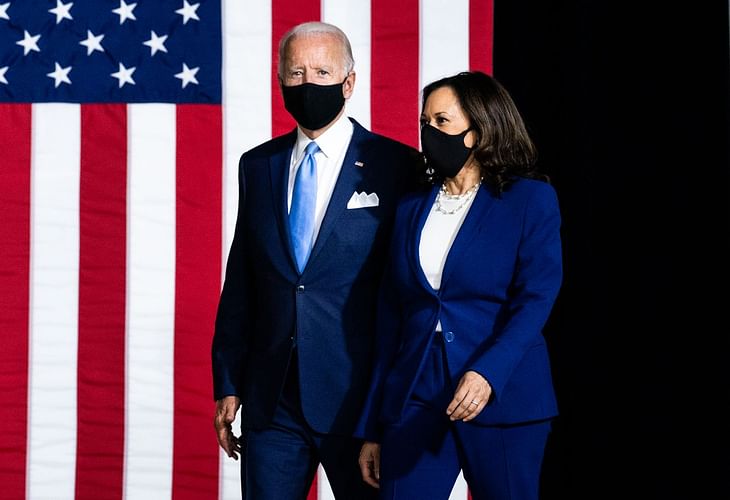 Since last Wednesday, the whole world had been eagerly waiting for a final verdict on the US Presidential Election. Due to this, we were sure that our stock markets would be volatile last week. Here at marketfeed, we had analyzed how the elections would affect the stock markets. You can read more about it here.
On 7th November, around 10 PM IST, we finally received a verdict on the US Elections. Democrat Joe Biden has beaten Donald Trump to become the 46th President of the United States. It was definitely a long and tiring wait for the result, and would most likely have an impact on our stock markets on Monday. Let us understand why the final result was delayed, and what the next steps would be.
Why was the Vote Count Delayed?
The main reason for the delay has been linked with the postal vote system. Due to the ongoing Covid-19 pandemic, many citizens took a firm decision to mail in their votes. These mail-in ballots had been sent in much before the actual election date. However, each state had received a different timeline and deadline for when they should be tallied. These postal votes usually take longer to count as they have to go through a strict process- to ensure that they are not fraudulent.
Another factor to be considered is that the number of voters has been much larger than ever seen before. It has been estimated that around 99 million people had registered to vote this year. We can imagine the time it would take for the officials to check each vote. Due to these reasons, it took four days to ensure that a clear winner had been announced.
The 46th US President
After two days of election day, it was found that the results which come from the states of Georgia and Nevada would be the final decider. On Friday, Georgia had even announced a recount of votes as the presidential race was too close to call. However, on Saturday, the Democratic party candidate took the lead in Pennsylvania with a very small margin. Soon after this, major channels such as CNN, NBC News, and CBS News called the presidential race in Biden's favour.
Thus, Joseph Robinette Biden Jr. has been formally elected as the 46th President of the United States of America. According to the latest updates, it has been estimated that a record 74 million people had voted for him. According to many, Joe Biden has now ended a presidency that had caused political unrest and caused division in the United States. The President-Elect, in his victory speech, has promised to 'bring stability to the country after four turbulent years under Trump'.
Kamala Harris, who had been chosen by Biden as his running mate, would become the first woman Vice President. She is also the first person of Indian-origin to hold such a powerful position. This is truly a great moment in world history and would be an inspiration for future generations.
The Inauguration Day
Joe Biden is all set to be inaugurated on January 20, 2021. Inauguration Day marks the swearing in of the newly elected President and the Vice President. The newly elected representatives will take the Oath of Office. They would also make their first official address of the term- which is referred to as the inauguration address.
What are Joe Biden's key policies?
Biden has set 2050 as the target year for a 100% clean energy economy and net-zero emissions.
He would seek to repair relations with key partner countries that 'suffered' in the Trump era. This would mean the re-establishment of treaties with allies in East Asia and NATO partners in Europe.
Biden has promised to make sure that corporations and the very wealthy pay 'their fair share'. He has also stated that he 'won't ask a single person making under $400,000 per year to pay a penny more in taxes'.
Biden would try to reposition America as a country leading the global charge in confronting the world's most pressing challenges such as climate change and arms control.
"With full hearts and steady hands, with faith in America and in each other, with a love of country — and a thirst for justice — let us be the nation that we know we can be." - President-elect Joe Biden in his victory speech on Saturday. Let us hope to see ever better relations between US and India in the future.
Post your comment
No comments to display