Jio to Provide Managed Services for IOCL for 5 years - Top Indian Market Updates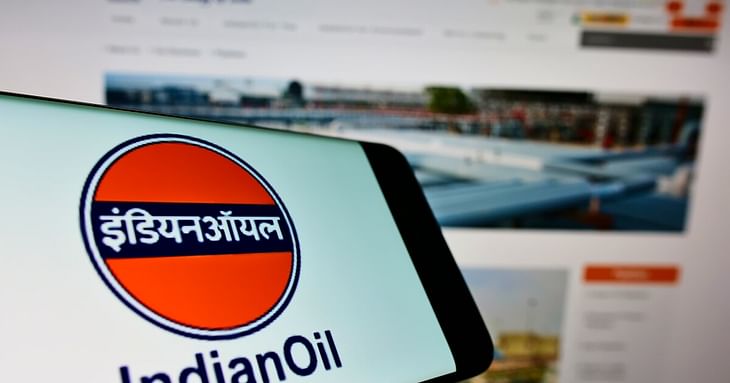 Here are some of the major updates that could move the markets tomorrow:
IOCL selects Jio's managed network services for its petrol pumps
Indian Oil Corp Ltd (IOCL) has selected the enterprise arm of Reliance Jio Infocomm, JioBusiness, to deploy and manage Software Defined Wide Area Network (SD-WAN) solutions across its 7,200 retail outlets for five years. Jio's SD-WAN solutions will be used to power IOCL's retail automation and critical business processes. This includes payment processing, daily price updates, remote desktop protocol (RDP) software, and network monitoring.
Read more here.
Maruti Suzuki signs 5-year pact with Kamarajar port for PV exports
Maruti Suzuki India Ltd (MSIL) has signed a five-year pact with Kamarajar Port Ltd in Chennai for exporting its passenger vehicles (PVs) to international markets. Under this agreement, Kamarajar Port will be used to export cars to Africa, the Middle East, Latin America, ASEAN, Oceania, and SAARC regions. A car-cum-general cargo berth has been developed and commissioned by Kamarajar Port for handling automobile units.
Read more here.
JK Cement buys controlling stake in Acro Paints for ₹153 crore
JK Paints & Coatings, a wholly-owned subsidiary of JK Cement Ltd, has acquired a controlling stake in Acro Paints for ₹153 crore. Acro Paints is a leading manufacturer of architectural, high-performance paints and coatings in north India. This acquisition is a step towards fast-tracking JK Cement's entry into the paints segment, expanding its product offerings, and potentially foraying into new markets.
Read more here.
Reliance Retail acquires Metro AG's India business for ₹2,850 crore
Reliance Retail Ventures Ltd (RRVL) has signed definitive agreements to acquire a 100% equity stake in Metro Cash and Carry India Pvt. Ltd, which operates under the 'Metro India' brand, for ₹2,850 crore. Through this acquisition, RRVL will get access to a network of Metro India stores located in prime locations across key cities, a large base of registered kiranas & institutional customers, and a strong supplier network.
Read more here.
Viacom18 acquires media rights to Olympic Games 2024 for $31 million
Viacom18 Media has secured exclusive media rights to broadcast the Olympic Games Paris 2024 in the Indian subcontinent. It has also bagged the non-exclusive rights to the Winter Youth Olympic Games in Gangwon 2024. According to reports, Viacom18 is believed to have paid roughly $31 million (~₹256.6 crore) to secure the rights. The company will provide multi-platform coverage of the games and ensure free-to-air television coverage within the region.
Read more here.
Tata Communications to acquire US-based Switch Enterprises for ₹486 crore
Tata Communications Ltd will acquire New York-based end-to-end live video production company The Switch Enterprises (TSE) in an all-cash deal for ₹486 crore. With both companies coming together, Tata Communications will support TSE's customers with global reach to over 190 countries and territories. Meanwhile, TSE will bring live production capabilities to help organisations produce high-quality immersive content faster and more efficiently.
Read more here.
Jio deposits ₹3,720 crore in SBI escrow account to buy Reliance Infratel: Report
As per an Economic Times report, Reliance Jio has deposited ₹3,720 crore in an SBI escrow account, marking another step towards completing the acquisition of Reliance Infratel Ltd (RITL). RITL is the tower business of Reliance Communications, which is under an insolvency process.
In November 2022, the National Company Law Tribunal (NCLT) in Mumbai approved the acquisition of RITL by Reliance Project & Property Management Services Ltd (RP&PMSL), a subsidiary of Reliance Jio that looks into the tower business.
Read more here.
CIL can pursue overseas acquisition of coal mines after detailed study of blocks: Parliamentary Panel
The Standing Committee on Coal, Mines, and Steel said Coal India Ltd (CIL) can still pursue the overseas acquisition of mines after a detailed study and analysis of the blocks, especially for low ash coking coal. The committee is of the view that this will not only reduce the import of fossil fuels but also open new avenues of mining abroad.
[In 2009, CIL had acquired prospecting licences for coal blocks in Mozambique through one of its wholly-owned subsidiaries. However, it was found that the quality of coal in the allocated blocks was inferior and extraction was commercially unviable.]
Read more here.
NTPC, GE Power signs pact to enable more usage of low carbon fuel in plants
NTPC and GE Power India Ltd have signed a Memorandum of Understanding (MoU) to reduce the amount of coal used in power plants and replace it with low-carbon fuels like methanol, agriculture waste, biomass, and ammonia. The two entities will also develop, test, and demonstrate technologies that allow total co-firing with lower carbon fuels in coal-fired power plants.
Read more here.
Post your comment
No comments to display