Jio to Launch 5G Services Tomorrow - Top Indian Market Updates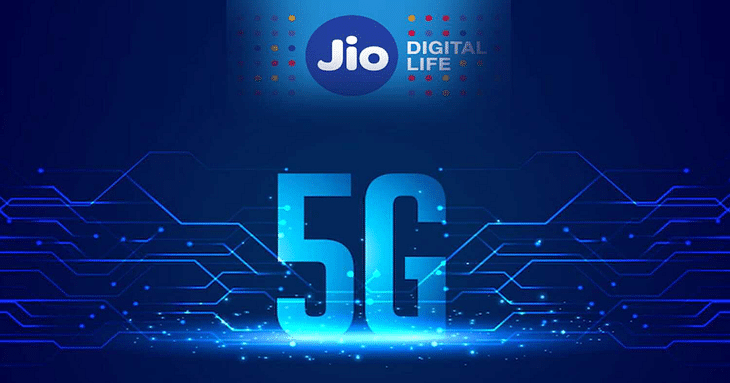 Here are some of the major updates that could move the markets tomorrow:
Jio to start 5G services from Dussehra in 4 cities with a free welcome offer
Reliance Jio will start 5G services in India with a "free welcome offer" from Dussehra. The telecom operator will commence a beta trial of its True-5G services on the auspicious occasion in four cities– Mumbai, Delhi, Kolkata, and Varanasi. Jio will send an invite to customers under Jio True 5G Welcome Offer to try its 5G services. Subscribers will get unlimited 5G data with up to 1 gigabit per second speed.
Read more here.
Bank of Baroda looks to ramp up wealth management business
State-run Bank of Baroda is hiring more than 850 relationship managers and executives to strengthen its wealth management business as it seeks to tap into the growing segment across India. The bank aims to nearly triple its assets under management (AUM) to more than ₹85,000 crore (from Rs 30,000 crore at present) in the next five years by cross-selling to about 2.5 lakh wealthy customers who already have accounts with it.
Auto sector to witness the best festive season of the decade: FADA
The Federation of Automobile Dealers Associations (FADA) anticipates that October will be the best festive in a decade for the passenger vehicle (PV) segment due to higher sales. In September, the automobile sector witnessed an 11% YoY growth in total retail vehicle sales as better supplies from manufacturers allowed dealers to ramp up customer deliveries amid the ongoing festive period.
Read more here.
Mahindra Finance reports 110% YoY growth in September
Mahindra Finance Ltd continued its momentum with the disbursement of approx. ₹4,080 crore, delivering a 110% YoY growth in September 2022. In the first half of FY23, the company is estimated to report loan disbursements of ~₹21,300 crore. Healthy disbursement trends during the first half have led to a strong gross asset book of ₹73,900 crore, a growth of nearly 16% YoY.
Read more here.
UPI payment crosses ₹11 lakh crore milestone in Sept
Payment through Unified Payments Interface (UPI) crossed a milestone of ₹11 lakh crore in September, according to data released by the National Payments Corporation of India (NPCI). The platform saw 678 crore transactions last month. Payment through UPI had crossed ₹10 lakh crore in May 2022. [UPI is an instant real-time payment system that facilitates inter-bank peer-to-peer (P2P) transactions.]
Read more here.
RIL's subsidiary, Sanmina Corp to set up electronics JV
Reliance Industries's arm RSBVL and US-based Sanmina Corporation have set up a joint venture to manufacture 4G and 5G hardware for Indian and overseas markets. The JV was set up at a total enterprise valuation of ~₹3,300 crore. It will manufacture hardware products at Sanmina's 100-acre campus in Chennai. Reliance Strategic Business Ventures Ltd (RSBVL) will hold a 50.1% stake in the JV, while Sanmina will hold 49.9% stake.
Read more here.
Lupin gets USFDA approval for generic HIV drug
Lupin Ltd has received approval from the US Food & Drug Administration (USFDA) to market Darunavir Tablets in the US market. The drug is used to treat Human Immunodeficiency Virus (HIV) infection. As per IQVIA MAT data, Darunavir tablets had estimated annual sales of $343 million in the US during the 12 months ended June 2022.
Read more here.
CCI approves Sony-ZEEL merger with conditions
The Competition Commission of India (CCI) conditionally approved the proposed merger of Zee Entertainment Enterprises Ltd. (ZEEL) and Culver Max Entertainment Pvt. Ltd. (formerly known as Sony Pictures Networks India). The approval was granted after the CCI accepted the voluntary remedies proposed by the parties to allay possible anti-competitive concerns. To learn more about the merger, click here.
Read more here.
Total trade volume at IEX falls 8% in September
Indian Energy Exchange (IEX) registered an 8% YoY decline in total trade volume to 8,160 million units (MU) in September. On a month-on-month (MoM) basis, IEX registered a 5% growth last month. The average clearing price in the Day-ahead market rose to ₹5.63 in Sept, up 28% YoY and 9% MoM.
Read more here.
Post your comment
No comments to display