Jio to Complete Pan-India 5G Rollout by 2023 - Top Indian Market Updates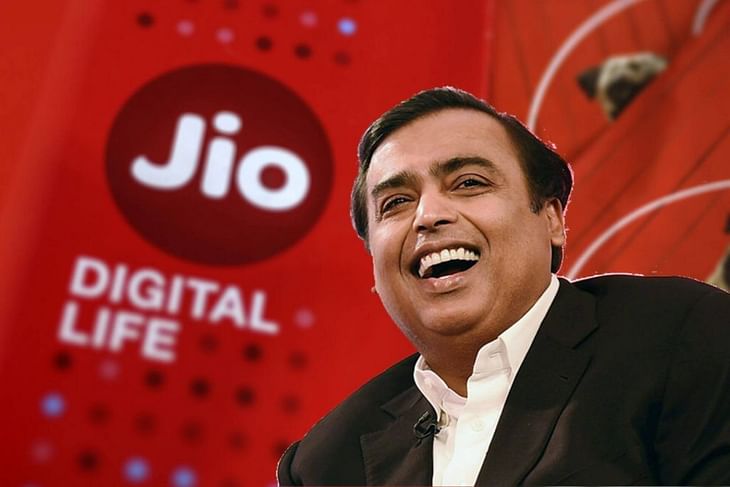 Here are some of the major updates that could move the markets tomorrow:
Jio to complete pan-India 5G rollout by 2023: Mukesh Ambani
Reliance Jio will complete the rollout of its 5G services in India by 2023, said Reliance Industries (RIL) chairman Mukesh Ambani at the company's 'Family Day' celebrations. Jio Platforms will now develop digital solutions for the Indian and overseas markets. Ambani stressed the importance of 5G in bridging the urban-rural divide in India. Jio started a phased rollout of its 5G services under the Jio True 5G branding in Oct 2022.
Read more here.
Mamaearth's parent company Honasa Consumer files for IPO
Honasa Consumer Ltd, the parent company of personal care brand Mamaearth, has filed its draft red herring prospectus (DRHP) with the Securities & Exchange Board of India (SEBI) for an initial public offering (IPO). The IPO will include a fresh issue of shares aggregating to ₹400 crore and an offer for sale (OFS) of up to 4.68 crore shares. Honasa was valued at $1.2 billion when it raised $52 million in January 2022.
Read more here.
Vedanta invites bids for natural gas from its Rajasthan block
Vedanta has invited bids for natural gas from its Rajasthan block at a floor price of $9.57 per metric million British thermal units (mmBtu). The company plans to sell 3 million metric standard cubic meters per day (mmscmd) of gas in an auction scheduled for January 18. The supply will be offered for a year beginning April 1 from the Raageshwari gas terminal at Barmer, Rajasthan.
Read more here.
JK Tyre aims to become carbon neutral by 2050
JK Tyre & Industries Ltd is working on becoming a carbon-neutral company by 2050. The company has commenced efforts to reduce energy consumption and has achieved 53% of energy through renewable sources. JK Tyre targets to increase this proportion to cross 75% in the next five years. It is also extensively evaluating greener and more sustainable materials and processes.
Read more here.
Proposed investments under PLI scheme in automobile sector overshoot target estimate
The Production-Linked Incentive (PLI) scheme for automobile and auto components has managed to attract a proposed investment worth ₹67,690 crore against the target estimate of investment of ₹42,500 crore (over five years). Out of 115 applicants, a total of 85 have been approved— 18 applicants for the Champion Original Equipment Manufacturing (OEM) incentive scheme and 67 under the Component Champion Incentive Scheme.
Read more here.
IT hardware makers seek tax clarity on routers after raids, duty demands
IT hardware makers have sought clarity on customs taxation of imported routers after six major companies were raided and issued show-cause notices by the Directorate of Revenue Intelligence (DRI) demanding differential duties of over ₹1,000 crore. The companies allege that the actions have led to business disruptions. IT hardware manufacturers say a lack of clarity on router classification has resulted in the authorities sending letters, emails, and summons.
Read more here.
India's current account deficit rises to 4.4% of GDP in Q2
India's current account deficit widened to 4.4% of the GDP in the quarter ended September 2022 (Q2) due to a higher trade gap, as per data released by the Reserve Bank of India. The current account deficit stood at 2.2% of GDP during Q1. Services exports reported a growth of 30.2% year-on-year (YoY) on the back of rising exports of software, business, and travel services.
[A current account deficit occurs when the total value of goods & services a country imports exceeds the total value of goods & services it exports.]
Read more here.
Tata Consumer acquires 23% stake in South Africa-based Joekels
Tata Consumer Products Ltd (TCPL) has acquired a 23.3% additional stake in South Africa-based Joekels Tea Packers for ₹43.65 crore through a step-down subsidiary. As a result of the acquisition, the subsidiary's holding in Joekels will increase from 51.7% to 75% of the equity share capital. Joekels is the 3rd largest tea business in South Africa.
Read more here.
Banks' bad loans likely to remain stable by Sept 2023: RBI
The gross non-performing asset (NPA) ratio of domestic banks is likely to remain stable at 4.9% by September 2023, compared to 5% in September this year. "If all macroeconomic indicators remain stable, gross bad loans are unlikely to rise or fall much from current levels," according to projections presented in the RBI's latest Financial Stability Report.
RBI said banks' gross NPA ratio has fallen to a seven-year low of 5%, and the banking system remains sound and well-capitalised.
Read more here.
Post your comment
No comments to display