Jio Platforms to Acquire Mimosa Networks - Top Indian Market Updates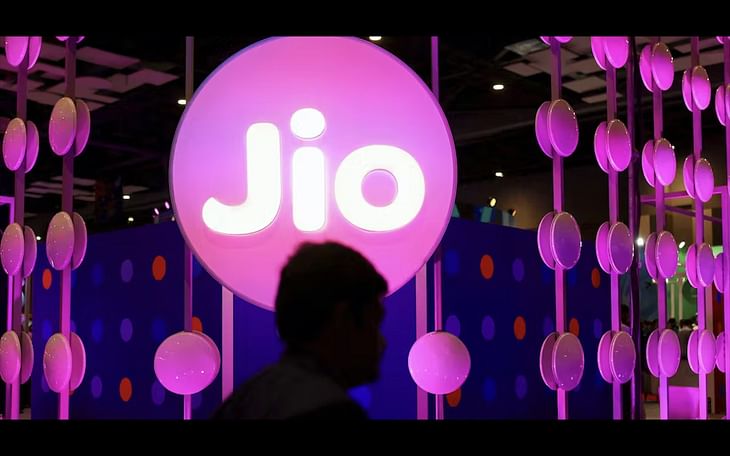 Here are some of the major updates that could move the markets tomorrow:
Jio Platforms to acquire Mimosa Networks for $60mn
Jio Platforms (a subsidiary of Reliance Industries) will buy US-based communications equipment maker Mimosa Networks for $60 million to strengthen its 5G and broadband services. Mimosa's portfolio includes point-to-point and point-to-multi-point products based on WiFi 5 and the newer WiFi 6E technologies. The deal comes at a time when most countries are looking to move away from Chinese technology.
Read more here.
Axis Bank, ITC to offer rural lending products to farmers in remote regions
Axis Bank has partnered with ITC Limited to offer the bank's lending products and services to farmers who are a part of ITC's agriculture ecosystem. The deal will enable Axis Bank to cater to the financial requirements of the unserved and under-served farmers based in remote regions of India.
Read more here.
Muthoot Finance announces extension of NPS services to domestic, NRI customers
Muthoot Finance announced the extension of its National Pension Scheme (NPS) services to both domestic and NRI customers through its website and the iMuthoot app. With this move, the company aims to provide customers with an additional avenue for long-term retirement planning as well as benefit them with a tax concession of up to ₹50,000 under subsection 80 CCD (1B).
Read more here.
Godrej Agrovet signs pact with AP govt to set up edible oils refining plant at ₹100 crore
Godrej Agrovet Ltd has signed a Memorandum of Understanding (MoU) with the Andhra Pradesh govt on the sidelines of the Andhra Pradesh Global Investors Summit (APGIS) 2023. As a part of the MoU, the company's oil palm business will make an estimated investment of Rs 100 crore to set up a manufacturing facility for an edible oil refinery and solvent extraction plant.
Read more here.
Alembic Pharma gets USFDA approval to market generic antidepressant drug
Alembic Pharmaceuticals has received approval from the US Food & Drug Administration to market Brexpiprazole tablets in the American market. The drug is used to treat major depressive disorders and schizophrenia. According to IQVIA data, Brexpiprazole tablets have an estimated market size of $1.6 billion for the 12 months ended December 2022.
Read more here.
Reliance launches iconic beverage brand Campa
Reliance Consumer Products Ltd (RCPL) announced the launch of the iconic beverage brand Campa. RCPL is the FMCG arm and a wholly-owned subsidiary of Reliance Retail Ventures Ltd (RRVL). The Campa portfolio will initially include Campa Cola, Campa Lemon and Campa Orange in the sparkling beverage category.
Read more here.
Glenmark, Cediprof announce exclusive distribution agreement in US
Glenmark Pharmaceuticals Ltd (GPL) has entered into an exclusive agreement with Cediprof Inc. for the supply and distribution of a generic drug indicated for the treatment of attention deficit hyperactivity disorder (ADHD). GPL expects to commence distribution of the product in the US during the second half of 2023.
Read more here.
Shoppers Stop signs pact with Japan's Shiseido to sell NARS cosmetics in India
Japan-based Shiseido Asia Pacific signed a strategic distribution partnership agreement with Global SS Beauty Brands (a subsidiary of Shoppers Stop) to expand its brand footprint in India. Shiseido is one of the top 5 manufacturers of cosmetics in the world. Through the partnership, Shiseido Group will officially launch its global make-up brand, NARS Cosmetics, in the second half of 2023 in key cities in India.
Read more here.
Post your comment
No comments to display