Jio Financial Services to Get Listed on Aug 21 - Top Indian Market Updates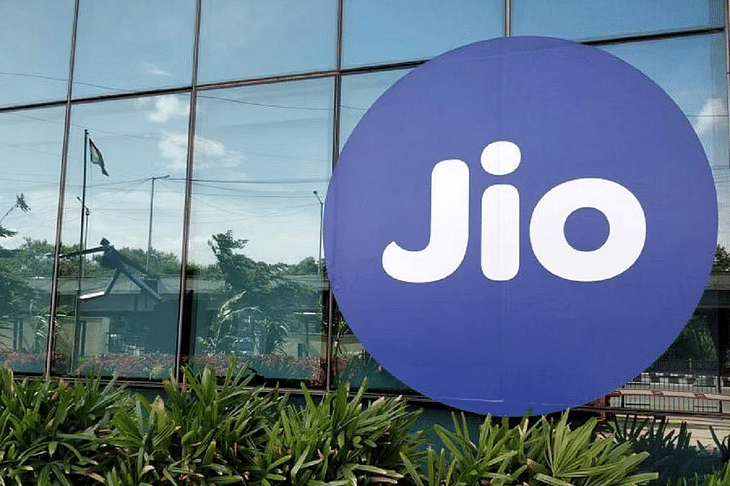 Here are some of the major updates that could move the markets on Monday:
Jio Financial Services to get listed in NSE, BSE on Aug 21
Shares of Jio Financial Services Ltd (JFSL) will get listed on stock exchanges on August 21. The company's shares were credited to demat accounts of eligible RIL shareholders last week in a 1:1 ratio. This means for every RIL share held as of the record date of July 20, shareholders got one share of JFSL. As part of a special price discovery session held on the record date, the stock's pre-listing price came out to be ₹261.85 per share.
Read more here.
Adani says TAQA is not in talks for $2.5 billion investment
Adani Transmission denied reports Abu Dhabi National Energy Co. PJSC (TAQA) will deploy $1.5-2.5 billion in Adani Group firms or in a single entity. Earlier today, Economic Times reported TAQA is looking to double down in India and is evaluating a large exposure in the expansive power businesses of Gautam Adani that span thermal generation to transmission, clean energy and green hydrogen.
Read more here.
Jalan-Kalrock Consortium seeks more time to pay ₹350 cr to Jet Airways' lenders
The Jalan Kalrock Consortium (JKC) has sought an extension to make payments of up to ₹350 crore to the Committee of Creditors of bankrupt airline Jet Airways. The National Company Law Appellate Tribunal (NCLAT) has asked JKC to file an application stating the conditions for seeking an extension to make the payments. Jet Airways, which stopped operations due to financial crunch, went through lengthy insolvency proceedings and JKC emerged as the winning bidder.
Read more here.
Tata Comm challenges DoT's Rs 991.5 cr demand in TDSAT
Tata Communications has challenged the Department of Telecom's (DoT) ₹991.5 crore licence fee demand pertaining to past years in the Telecom Disputes Settlement and Appellate Tribunal (TDSAT). DoT has raised certain license-fee demands of ₹991.54 crore for FY 2006-07 (international long-distance or ILD and internet service provider or ISP) and FY 2007-08 (National long-distance or NLD, ILD, and ISP).
Read more here.
NLC India signs pact to supply 300 MW solar power to Rajasthan
NLC India has signed an agreement to supply 300 MW of solar power for 25 years to Rajasthan Urja Vikas Nigam under the Central Public Sector Undertaking (CPSU) Scheme. The company currently has 1,421 MW of renewable energy capacity. The 300 MW solar project capacity is under execution at Barsingsar, Bikaner District, Rajasthan.
Read more here.
Amazon Data Services, L&T signs 18-year lease for 4-acre land in Powai
Amazon Data Services India has picked up a land parcel spread over four acres in Mumbai's Powai suburb from Larsen & Toubro through a long-term lease of nearly 18 years. The subsidiary of Amazon is planning to develop a data centre on this land parcel and pay rent of over ₹562 crore over the total lease tenure (excluding the rent escalation). The agreement includes a clause to escalate lease rental by 3% every year.
Read more here.
Venus Remedies launches flagship R&D drug Elores in Oman
Venus Remedies Ltd on Friday said it has launched its flagship R&D drug, Elores, in the $1.4-billion pharmaceutical market in Oman. The drug is clinically proven to be effective against ICU infections caused by multidrug-resistant extended-spectrum beta-lactamase (ESBL) and metallo beta-lactamase (MBL)-producing gram-negative bacteria. The antibacterial market in Oman is worth $7.5 million, and Elores is looking to capture 0.5% of this segment by 2025.
Read more here.
Indian Hume Pipe secures order worth ₹639 crore from Odisha
Indian Hume Pipe Company Ltd has received a letter of award (LoA) for a project worth ₹639.16 crore from Rural Water Supply & Sanitation, Odisha. The company will execute a Rural Piped Water Supply Project, which pertains to a total of six blocks in the Puri district of the state. The project is set to be completed within two years.
Read more here.
Route Mobile to manage Vi's international A2P SMS traffic
Route Mobile has entered into an exclusive partnership with Vodafone Idea Ltd (VIL) to deploy and implement its suite of end-to-end application-to-person (A2P) monetisation solutions for all A2P SMS traffic on VIL's network. A2P SMS is a type of messaging technique where a text is sent from a software application run by an enterprise to a consumer's device.
Read more here.
Lupin acquires Ondero & Ondero Met to expand diabetes portfolio
Lupin has acquired German brands Ondero and Ondero - Met from Boehringer Ingelheim International. The company entered into an acquisition agreement in August 2022 through a cash consideration of €26 million. The pharma company said this acquisition strengthens its commitment to providing superior treatment options for patients navigating the complexities of diabetes.
Read more here.
Post your comment
No comments to display