Jio Fin Services to be Excluded From NSE Indices - Top Indian Market Updates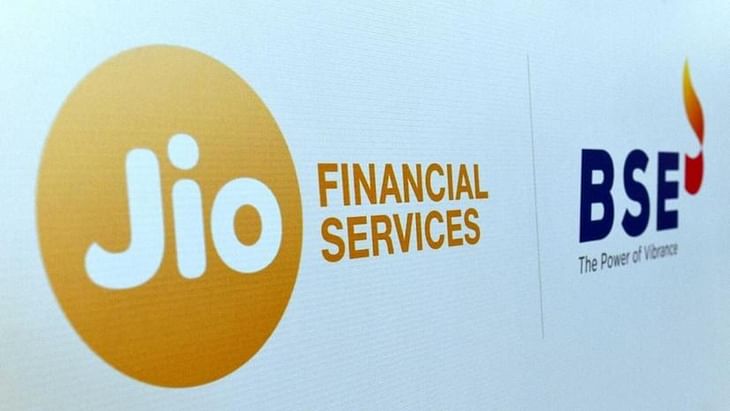 Here are some of the major updates that could move the markets tomorrow:
Jio Financial Services to be excluded from NSE indices from Sept 7
NSE Indices is set to remove Jio Financial Services Ltd (JFSL) from its Nifty indices. This move comes after JSFL stock failed to meet the price band criteria on two consecutive trading days. The exclusion from the NSE indices, including Nifty 50, Nifty 100, Nifty 200, Nifty 500, and others will become effective from September 7, 2023. JFSL's inclusion in various NSE indices was announced earlier in July 2023 due to the demerger of the financial services business from Reliance Industries Ltd.
Read more here.
Instant settlement of Indian stock market trades to come in by October 2024
According to a Reuters report, the Securities and Exchange Board of India (SEBI) expects instant settlement of stock market trades to be implemented by October 2024. Currently, trades in India are settled in "T+1" or one day after the trades are initiated. Instant settlement would ensure trades are settled immediately. To start, SEBI would implement settlement within one hour of the trade, with instant settlement coming some months later.
Read more here.
Andhra Pradesh govt, SBI sign deal to establish 7,500 micro food processing units
State Bank of India (SBI) and the Andhra Pradesh Food Processing Society (APFPS) have entered into an agreement to upgrade and support the establishment of at least 7,500 micro food processing units in the state. This agreement will be executed in the ongoing financial year (FY24) under the Prime Minister Formalisation of Micro Food Processing Enterprises (PMFME) scheme. SBI has already sanctioned over 500 loans under the PMFME scheme in FY23..
Read more here.
Bain approaches Dr Reddy's Labs for joint Cipla bid
Bain Capital has approached Dr Reddy's Laboratories (DRL) to explore a joint bid to buy out the promoters of Cipla Ltd, the Hamied family. Last week, senior leadership from both sides met along with their advisors to discuss and formulate a strategy. DRL is believed to be evaluating the opportunity and countering the offer by Torrent Pharma, which is currently the sole Indian strategic investor who has bid for the promoter stake.
Read more here.
M&M signs sponsorship deal with Disney Star for ICC WC
Mahindra & Mahindra (M&M) has signed a sponsorship deal with Disney Star for the upcoming ICC Cricket World Cup 2023. The World Cup will be played in India from October 5 to November 19. The association marks Mahindra's most significant foray into sports sponsorships. As part of the deal, M&M has become the associate sponsor of Star Sports and a co-sponsor on the digital platform Disney+ Hotstar.
Read more here.
CBI arrests GAIL's Executive Director and four others in bribery case
The Central Bureau of Investigation (CBI) has arrested five people, including GAIL Executive Director KB Singh, in connection with an alleged bribery of ₹50 lakh. The agency is conducting searches at Delhi, Noida, Uttar Pradesh and Visakhapatnam. CBI alleged that Singh had demanded the bribe in exchange for favours in a GAIL project. GAIL is India's leading natural gas transmission and marketing company.
Read more here.
Cipla acquires Actor Pharma for $49 million
Cipla is set to acquire Actor Pharma with a view to expand its footprint in the South African market. Actor Pharma is a privately owned consumer health and generic medicine company. The acquisition will take place at a cost of ZAR900 million or $48.6 million. The transaction was executed through Cipla's wholly-owned subsidiary in South Africa. The company signed a binding term-sheet with Actor Holdings to acquire 100% of the issued ordinary shares of Actor Pharma.
Read more here.
NBCC gets order worth Rs 2,000 crore from Kerala State Housing Board
National Buildings Construction Corporation Ltd (NBCC) has received an order worth ₹2,000 crore from the Kerala State Housing Board (KSBH). The project entails the development of 17.9 acres of land parcel of Kerala State Housing Board at Marine Drive, Kochi, Kerala. The time period for the order execution is yet to be decided.
Read more here.
Post your comment
No comments to display