JFSL Shares Hit Lower Circuit on Listing Day - Top Indian Market Updates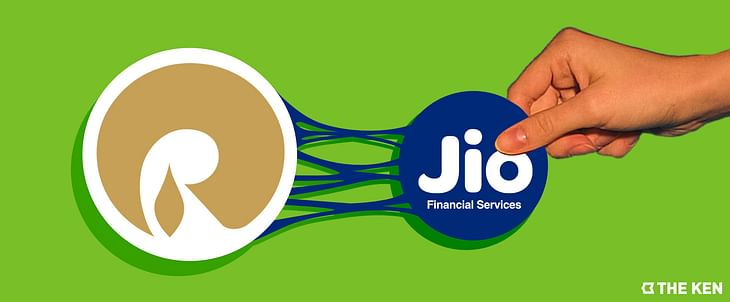 Here are some of the major updates that could move the markets tomorrow:
Jio Financial Services shares hit 5% lower circuit on listing day
Jio Financial Services Ltd. closed at a 5% lower circuit at ₹248.50 per share after a muted listing on the Indian exchanges. The shares were listed at ₹262 per share on the National Stock Exchange over the discovered price of ₹261.85. On the BSE, the stock listed at ₹265 over the derived price of Rs 251. This is against the expectation of a listing premium widely expected by market analysts.
Read more here.
Wockhardt shareholders reject proposal to raise ₹1,600 crore from promotor
Shareholders of Wockhardt have rejected a proposal to raise ₹1,600 crore from a promoter entity. The board of the Mumbai-based drug firm had sought shareholder approval for a related party transaction with Khorakiwala Holdings & Investments Pvt Ltd (KHIPL) to raise up to ₹1,600 crore for five years. KHIPL is an RBI-registered non-banking financial company.
Read more here.
Tata Technologies joins AUTOSAR as premium partner
Tata Technologies has joined AUTOSAR, a worldwide development partnership of car manufacturers, suppliers, and other firms, as a premium partner. AUTOSAR aims to standardise the software architecture of vehicle electronic control units (ECUs) to improve the overall efficiency of automotive system software development and integration.
Read more here.
TPREL to supply 9 MW green energy to Tata Motors plant
Tata Power Renewable Energy Ltd (TPREL) will supply 9 megawatts (MW) of green energy to Tata Motors' plant in Pantnagar as part of an agreement. The project will be commissioned within six months from the PPA execution date. It will utilise rooftop and ground-mounted units for installation. It is estimated to make a carbon emission reduction of 25 tonnes annually.
Read more here.
Alembic, Aurobindo Pharma recall drugs in US market
According to the US Food & Drug Administration (USFDA), Alembic Pharmaceuticals and Aurobindo Pharma are recalling different products in the US market due to manufacturing lapses. The US-based subsidiary of Alembic Pharma is recalling 82,400 bottles of Tobramycin Ophthalmic Solution (used to treat bacterial infections of the eye). Aurobindo Pharma's US arm is recalling 48 bottles of Rufinamide Tablets (used to treat seizure disorders).
Read more here.
Telecom sector AGR up 2.53% QoQ in Q4: TRAI
According to data released by the Telecom Regulatory Authority of India (TRAI), the telecom industry recorded a 2.53% sequential growth in adjusted gross revenue (AGR) in the fourth quarter of FY23. Reliance Jio's quarterly AGR (or revenue from licensed services) grew 1.7% sequentially to ₹22,985 crore in Q4, while Bharti Airtel's rose 1.15% quarter-on-quarter (QoQ) to ₹18,500 crore. Vi's AGR fell 1.61% QoQ to ₹7,210.63 crore in Q4.
Read more here.
Indian Oil Corp begins digitalisation drive
Indian Oil Corporation Ltd (IOCL) has embarked on a major data-driven digitalisation drive to optimise its crude purchase, refinery operations and financial management, which has helped boost its efficiency and revenues. IOCL generates data daily from its refineries, pipelines, petrol pumps, aviation fuel stations, natural gas networks and petrochemical operations.
Read more here.
Vipul Organics enters into paper segment
Specialty chemicals maker Vipul Organics has entered into the paper segment with products like colourants, dispersions and dyes. The company is in the process of setting up a paper lab that will be fully functional shortly. It has already launched products under two categories in the segment. One range of pigment dispersions is developed exclusively for paper application, while the other one is 'direct dyes' for paper coating application.
Read more here.
Tanla Platforms ends pact with Vodafone Idea
Tanla Platforms has decided to discontinue its agreement with Vodafone Idea. The company had entered into a term sheet with Vodafone Idea for the provision of platform and firewall services for international A2P (application-to-person messaging) services in November 2021, which was valid for 2 years. The ending of the partnership would have a revenue impact of ₹17 crore and a net profit impact of ₹9 crore on a full-quarter basis after November 2023.
Read more here.
Inox Green Energy secures ₹40 crore order from NLC India
I-Fox Windtechnik India Pvt Ltd (a subsidiary of Inox Green Energy) has secured an order from NLC India for the Operation and Maintenance (O&M) of 51MW wind turbine generators located in Tamil Nadu. The scope of the contract comprises comprehensive O&M (including a power evacuation system) for 5 years with a revenue realisation of ₹40 crore (inclusive of taxes) during the contract period.
Read more here.
Post your comment
No comments to display