Jaguar Land Rover's Tesla Killer 'Reimagine Strategy' - All You Need to Know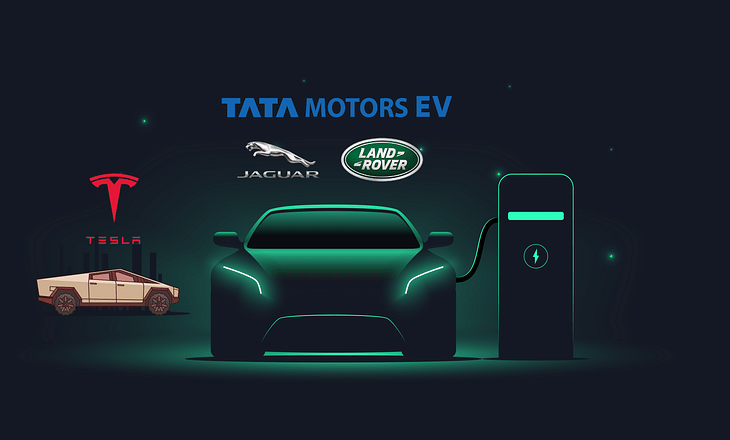 On February 15, Jaguar Land Rover (JLR) announced a highly strategic plan that could accelerate the struggling carmaker's revival. With the support of its parent company, Tata Motors, JLR would now focus on the production of electric cars. Governments and stakeholders around the world have welcomed this decision with open arms. Let us understand how this UK-based luxury car brand aims to achieve this huge task.
The Roadmap
Thierry Bolloré, the new Chief Executive Officer of Jaguar Land Rover, has laid out his vision for the luxury carmaker. The company's 'Reimagine Strategy' centres around the electrification of both Land Rover and Jaguar brands. It would be based on separate architectures with two clear and unique personalities. The strategy will involve a deeper collaboration and knowledge-sharing with Tata Group companies to improve sustainability and reduce emissions. JLR will focus on adopting next-generation technology that would cater to the demands of its customers. A centralised team will be assembled to develop pioneering innovations in engineering, manufacturing, services, and much more.
JLR said it is committed to phasing out its internal-combustion cars by 2026. It is also making a heavy investment in hydrogen fuel cell technology. The company's first fuel cell electric vehicle (FCEV) prototype is likely to run on UK roads by the end of 2021. This can be linked to the firm's plans of becoming a net-zero carbon business by 2039.
All Jaguar models and 60% of Land Rover models will be completely electric by 2030. Jaguar will become an electric-only luxury brand from 2025, while Land Rover will launch six EV variants within the next five years. These models will be built on the Modular Longitudinal Architecture (MLA), which is an advanced platform used in electric and hybrid vehicles. The company would invest £2.5 billion (~Rs 25,270 crore) every year into electrification and related technologies.
Moreover, the automaker said it is on the path towards securing double-digit EBIT (earnings before interest and tax) margins and positive cash flow. JLR aims to become a negative net debt company by 2025.
JLR: Struggling to Improve Sales
Jaguar Land Rover contributes more than 79% to the total revenue of Tata Motors (as of FY20). However, the subsidiary has been bleeding money due to poor sales. While its operations in China (through Chery Jaguar Land Rover) are doing comparatively better, JLR has turned out to be a huge burden for Tata Motors. The effects of the Covid-19 pandemic and the uncertainty surrounding Brexit had a devastating impact on its production activities. During the previous financial year, the company had reported a loss of £3.6 billion (Rs 34,424 crore)!
JLR aims to address this issue with its latest strategy. The luxury automaker believes that their electric line-up will receive greater demand in key markets of the United Kingdom and China. It has already focused on establishing cost control measures, such as cutting 2,000 jobs globally. Interestingly, the sale of JLR vehicles in China showed a 19% YoY increase during the October-December quarter (Q3 FY21). The company's global sales are showing a minor recovery as well. In the Indian context, JLR believes that the infrastructure surrounding EVs would improve significantly within the next decade. Thus, the company would be well-positioned to launch its electric Jaguar and Land Rover models in our country. Notably, the company plans to kickstart its India operations by launching the Jaguar I-Pace (which won the World Car of the Year Award in 2019) by March 2021.
Tackling Tough Competition in the EV Market
The announcement surrounding JLR's 'Reimagine' strategy comes at a time when Tesla Inc is all set to launch a factory in Bengaluru. As we know, Tesla has a giant lead in the global electric vehicle race. It has established a strong presence in the US, Europe, and China. marketfeed had prepared an in-depth analysis of Tesla prior to its entry into India. You can read it here. Similarly, Mercedes-Benz has announced that it will launch an electric variant of each car in its current portfolio. The Germany-based automaker has 10 all-electric versions scheduled for launch by 2022 and a total of 25 EVs under development. General Motors, which failed to build a presence in India, also said it would completely electrify its line-up by 2035. US-based Ford plans to switch to an all-electric range in Europe by 2030.
Major auto companies such as Hyundai Motor, Renault-Nissan, and Volkswagen also produce some of the best electric cars globally. Thus, we can see that Jaguar Land Rover will face stiff competition in the electric car market.
However, this is where Tata Motors' strong EV expertise would come in handy. It has a vast global experience and a better understanding of consumer expectations from diverse markets. Tata Motors has been able to design and develop low-cost EV technology and meet the expectations of Indian customers. The company's Tata Nexon EV emerged as the best-selling electric car in India in 2020. The share of EVs in Tata Motor's overall sales last year was 43.3%! Interestingly, sales data of the October-December quarter (Q3) showed that over 50% of retail sales of JLR came from electric vehicles. The knowledge-sharing of Tata Motor's EV technology would help JLR obtain an edge over its competitors.
Conclusion
JLR has set its mission to become one of the most profitable and sustainable luxury manufacturers in the world. The carmaker is confident that this strategy will have a more sustainable and positive impact on the environment. With a strong management team and support from Tata Motors, the company is ready to face heavy competition from its peers. Let us look forward to seeing how the company executes its plans to disrupt the global EV market. And hoping that the trend of competing companies pushing for better technologies benefits the world as a whole. Let us hope that EVs are the future, and that is indeed the right move.
Post your comment
No comments to display