ITC. What you need to know before investing.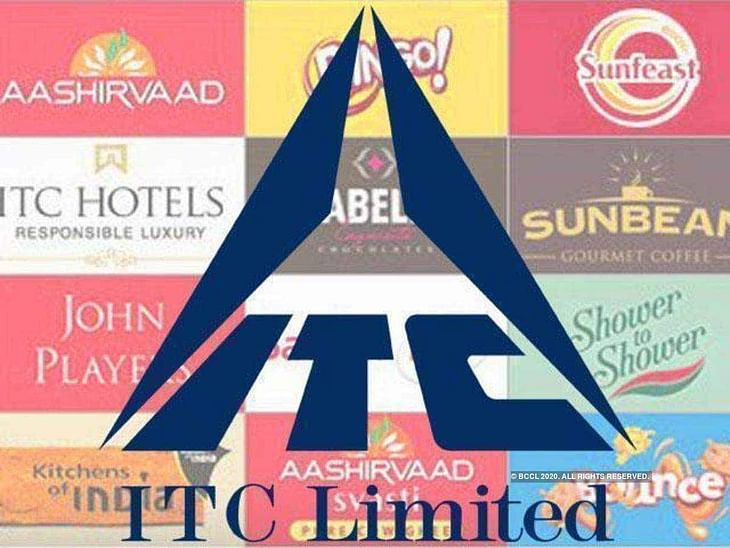 ITC Ltd. or Indian Tobacco Company established as Imperial Tobacco Company was established in Calcutta in 1910. It began as a Tobacco Conglomerate, later on expanding to a variety of areas such as Luxury Hotels, Paperboards, Agri-Business and FMCG sectors. ITC is a blue-chip stock and for long been known as a safe investment that gives a high dividend. In case you are planning to invest in ITC, here are __ things you need to know.
Company Profile
ITC is India's leading tobacco company. It has a near-monopoly when it comes to cigarettes. ITC manufactures more than 84% of India's cigarettes and controls 75% of India's entire tobacco industry.
In the late 70s, ITC ventured out into the world of luxury hotels and hospitality. It currently operates more than 100 hotel chains. ITC has been expanding on its FMCG sector having faced a massive growth in revenue from it in the past 10 years. Its Agri-business has gained a fair amount of traction last year with a 9% revenue growth (YoY) between Q1FY20 and Q1FY21 in its Agri-Business segment.
ITC's inter-segment revenue stood at Rs. 5907 Crores facing a revenue growth of 20% as compared to the same quarter last year. This portrays the efficiency of ITC on being able to manufacture its own raw material and the fair dependability of companies on each other. Over the last 10 years, Total Shareholder Return has grown at a CAGR of 11%, significantly outperforming Sensex (CAGR: 6.9%)
Efficiency
ITC as a company is a virtually debt-free company. Cash generated by ITC is significant for it to fund its own new ventures.
ITC's ROCE(Return on Capital Employed) stood at 72%. This means for every Rs. 100 worth of Capital Employed ITC earns Rs. 72 on it.
In the past 5 years, ITC's Basic EPS has seen a growth of 9.1% CAGR. Basic EPS is the net-income generated by the company per outstanding share. Its Cash EPS or cash flow generated per share stood at Rs 13.59/share. Its Cash EPS grew at 9.7% CAGR over 5 years. CAGR stands for Compounded Annual Growth Rate.
Ex-Company Chairman (Late) Y C Deveshwar had set the target of making ITC the biggest player in the FMCG segment by year 2030 targeting revenue of Rs. 100,000 crore from the FMCG business.
ITC's Profitability ratios are better than Godfrey Philips and HUL this means that ITC as compared to industry peers, is financially sounder and is in a better financial position to commit to growth and expansion.
The company's dividend payout ratio as of March 20' was 42% which is expected to pump up once the dividend is announced in the future. Dividend Payout Ratio of 42% means the company is giving out 42% of its net profit as dividend.
Coming to the shareholding of the company, the company has 0 promoter holding. Often times in corporates, the management makes decisions that support the interest of promoters or major stakeholder. In ITC, majority stake lies in the hands of public shareholders, the company is likely to make decisions in the public interest.
Tobacco and Diversification.
Cigarette has an inelastic demand. This means that compulsive smokers won't stop smoking even if the price of cigarettes rise. When the government increases the duty, the cost of it get passed down to the consumer
The COVID-19 pandemic has reduced the contribution of cigarettes in the revenue of the company. It faces a temporary ban for sale and/or public smoking in few states as well. Before the pandemic as well, ITC had been reducing its focus on Cigarettes and Tobacco Products. This has many reasons behind it. According to an ITC report:
India is the 4th largest market for illegal cigarettes in the World; causing a revenue loss of over 15,000 crores every year.
42% of adult Indian males consume tobacco. Only 7% of adult Indian males smoke cigarettes as compared to 14% who smoke bidis and 30% who use smokeless tobacco.
Since 2010/11, legal cigarette industry volumes have declined by about 20% while the illicit duty-evaded cigarette segment has grown by 36%.
The above reasons have led ITC to diversify into other sectors like FMCG and Agri-Business. For ITC, Cigarette Business' share in the revenue of ITC has reduced over the years and increased in other sectors.
ITC has started pumping into FMCG segment like never before. The graphical representation below shows the expansion of ITC into FMCG products over the past decade.
Supply and Distribution Chain.
ITC has the most unparalleled supply and distribution chain in the country. The reason why it has managed to capture 75% of the tobacco market is its supply and distribution chain. ITC has managed to access the remotest areas in the country. To know more about ITC's supply chain. Click Here
E-Choupal is a business initiative by ITC Limited that provides Internet access to rural farmers. The purpose is to inform and empower them and, as a result, to improve the quality of agricultural goods and the quality of life for farmers. 'e-Choupal' services today reach out to over 4 million farmers growing a range of crops - soybean, coffee, wheat, rice, pulses, shrimp - in over 35000 villages through 6100 kiosks across 10 states (Madhya Pradesh, Haryana, Uttarakhand, Uttar Pradesh, Rajasthan, Karnataka, Kerala, Maharashtra, Andhra Pradesh and Tamil Nadu). To Read More about E-Choupal, Click Here.
The Future
ITC has started to shift its dependency from cigarettes to other areas. It suffered a huge reduction in cigarette sales by almost 33%. ITC has realised that its dependency on cigarettes won't be viable in the long term. During COVID-19, the only two sectors showing positive growth were FMCG and Agri-Business.
ITC is diversified in FMCG and foods segment, with a wide variety of products to offer the company has recently crossed 10,000 crore revenue mark and targets 100,000 crore revenue from FMCG by 2030. A good financial history and a stable distribution setup make it a good company to invest in the long term. However, it is necessary that one performs their own research before investing.
Post your comment
No comments to display