IT Stocks Drag NIFTY Below 17,650 - Post-Market Analysis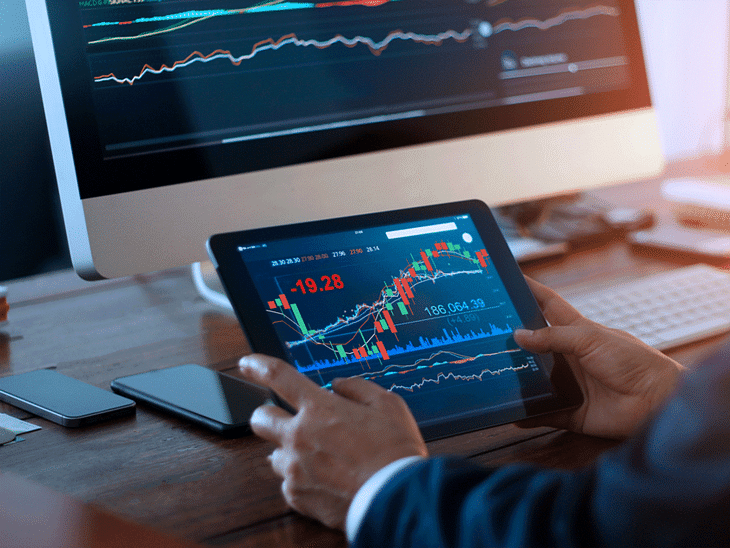 NIFTY started the day flat at 17,653 with a gap-down of 6 points. The index moved within the opening 15-min candle range for more than three hours. It faced resistance at the opening high, then started moving down and reached the 17,600 region. The index closed at 17,618, down by 41 points or 0.23%.
BANK NIFTY started the day flat at 42,280 with a gap-up of 2 points. The index was in downtrend mode for most of the day and recovered some points after reaching 42,000. Bank Nifty closed at 42,154, down by 111 pts or 0.26%.
Nifty IT (-1.7%) and Nifty Media (-1.7%) closed with major losses today. Nifty PSU Bank (-0.84%) also moved down.
Major Asian markets closed in the red. European markets are currently trading in the red.
Today's Moves
Divi's Labs (+2.2%) continued its up-move and was NIFTY50's top gainer. The stock is up nearly 18% in a month. Leading investment manager Saurabh Mukherjea has added the stock to his Rising Giant portfolio.
BPCL (+2.1%) plans to set up 240 MW green power facilities this year.
Zomato (+1.59%) moved up nearly 5% today. The company said the disruptions in Blinkit services in Delhi-NCR have no material impact on its operations or its financial performance.
Piramal Pharma (+7.9%) surged up to 10% after the USFDA concluded an inspection at the company's manufacturing facility in Sellersville, USA.
Gland Pharma (+15%) snapped a three-day fall (it has gained 25.35% from its 52-week low of Rs 1,130.40 in March 2023).
HCL Tech (-2.3%) was NIFTY50's top loser. The company will post its Q4 results tomorrow. Other IT stocks INFY (-2.1%), Wipro (-1.9%), and TCS (-1.3%) also fell.

ICICI Lombard (-4.8%) fell after its Q4 financial results missed analysts/street estimates.
Markets Ahead
Levels to look out for tomorrow:
Nifty: 17,700 17,666, 17,632, 17,592, 17,575
Bank Nifty: 42,350, 42,240, 42,165, 42,000
Reliance: 2338, 2375
HDFC Bank: 1680
Nifty is moving within the expected range for this week.
I do not expect any upside movement in Bank Nifty tomorrow. Also, if 42k in Bank Nifty is broken, we can expect super support from 41,750.
What levels are you watching out for expiry tomorrow? Let us know in the comments section of the marketfeed app.
Post your comment
No comments to display