IT Dept Conducts Survey Action at 5 Locations of Shree Cement - Top Indian Market Updates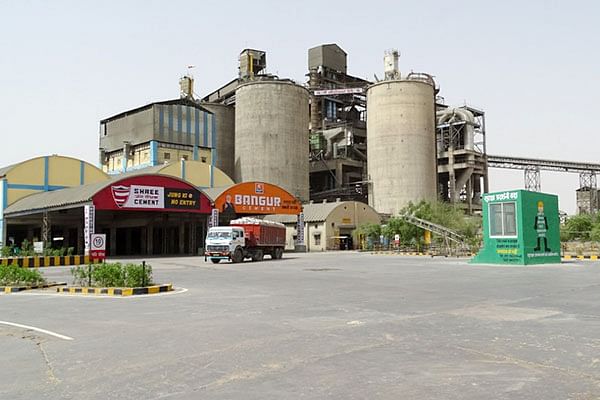 Here are some of the major updates that could move the markets tomorrow:
IT department conducts survey action at five locations of Shree Cement in Rajasthan
According to a CNBC-TV18 report, the Income Tax department has conducted survey action at five locations of Shree Cement Ltd. in Rajasthan. A survey action of the Income Tax department is an investigative procedure carried out to ascertain the actual income earned by a taxpayer for a financial year. Shree Cement's shares fell as much as 2.7% on the news, posting its biggest intraday percentage decline since May 24.
Read more here.
PNB Housing Finance plans a comeback in corporate lending business
PNB Housing Finance is planning a cautious comeback in the corporate lending segment after consciously reducing its portfolio over the last few years. The mortgage lender is planning to resume business in construction finance for residential projects in the second half of the financial year, returning with lessons from past experience. The lender wishes to be selective in corporate lending with a restricted loan size of up to Rs 125 crore.
Read more here.
Reliance gets RBI nod to retain extra $2 billion from lenders
Reliance Industries Ltd (RIL) has received the Reserve Bank of India's (RBI) permission to retain $2 billion over and above the $3 billion it had raised last financial year (FY23) in what was the largest syndicated loan facility in years. RIL had sought RBI's permission to retain the amount as it was collected above the limits mandated by the central bank. With more than 30 banks participating, the loan syndication was completed at the end of March.
Read more here.
RIL expands 'Independence' FMCG brand to North India
Reliance Consumer Products Ltd (RCPL), the FMCG arm of Reliance Retail Ventures Ltd (RRVL), announced the expansion of its consumer packaged goods brand 'Independence' to North India. RRVL will sell its FMCG products ranging from staples to processed foods and other daily essentials to Punjab, Haryana, Delhi NCR, Uttar Pradesh, Uttarakhand, and Bihar. The company said it provides locally developed, quality products at affordable prices to Indian consumers.
Read more here.
Lupin receives US FDA approval for generic drug
Lupin Ltd has received approval from the US Food & Drug Administration (USFDA) for Tiotropium Bromide inhalation powder. The drug prevents wheezing, shortness of breath, coughing, and chest tightness in chronic obstructive pulmonary disease patients. As per IQVIA MAT March 2023, the drug had an estimated annual sales of $1,264 million (~₹10,400 crore) in the US.
Read more here.
SpiceJet finalises settlement with lessor Nordic Aviation Capital
According to a Reuters report, SpiceJet has entered into a settlement agreement with Nordic Aviation Capital (NAC), a major lessor for its Q400 aircraft. The settlement agreement between the two entities settles all past liabilities for the Q400s leased by NAC to SpiceJet. The airline presently operates five Q400 aircraft from NAC in its fleet. After this agreement, Spicejet will be inducting three additional Q400 aircraft from NAC back into its fleet.
Read more here.
LIC reduces stake in NMDC to 9.6%
Life Insurance Corporation of India (LIC) reduced its stake in NMDC Ltd by 2% between March 14, 2023, and June 20, 2023. The state-owned insurer sold over 6.06 crore shares or 2.07% in NMDC at an average price of Rs 107.59 a share via open market sale. LIC currently holds a 9.6% stake in the iron ore producer.
Read more here.
Piramal Enterprises sells entire 8.34% stake in Shriram Finance
Piramal Enterprises has sold its entire 8.34% stake in Shriram Finance Ltd to third-party investors via a block deal. At least 3.12 crore shares of Shriram Finance changed hands in a large trade. The shares offloaded by the NBFC company are worth Rs 3.1 crore. Share prices of both Piramal Enterprises and Shriram Finance rallied higher today.
Read more here.
Post your comment
No comments to display