Is Bank Nifty Ready for 40k? Fin Nifty Above 17,900! - Post Market Analysis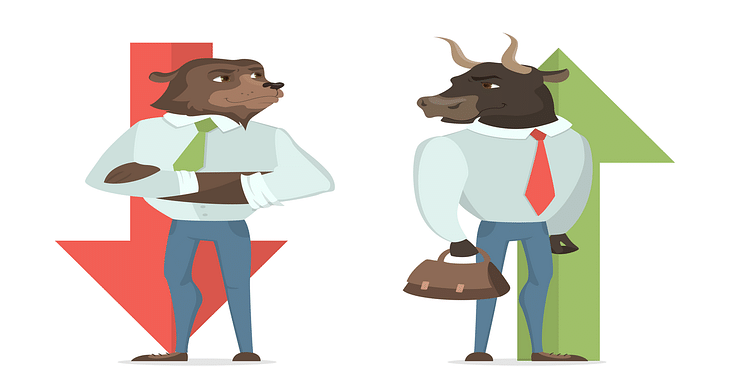 NIFTY opened the day at 17,144, with a gap-down of 40 points. The index continued creating higher highs and higher lows for most of the day. After a lot of struggle, it broke 17,280-300 resistance and hit a day high at 17,328. Nifty closed the day at 17,311, up by 126 points or 0.73%.
BANK NIFTY started the day at 39,295 with a gap-down of 10 pts. It gave a clear bullish indication when it took support from the previous day's low and then broke Friday's high. The index showed good strength with multiple consolidations in between. Bank Nifty closed at 39,920, up by 614 points or 1.56%.
Nifty Bank (+1.5%), Nifty Finserv (+1.1%), Nifty PSU Bank (+3.4%), Nifty Metal (-0.97%) moved the most today.
Major Asian Markets closed mixed. Japan and Taiwan fell more than 1%. European Markets are now trading flat to green.
Today's Moves
After the initial breakout SBIN (+3.1%) consolidated for some time, then broke out again and closed as the Nifty 50 Top Gainer.
Nifty Metal stocks Hindalco (-2.2%), JSW Steel (-1.3%), and Tata Steel (-0.55%) featured in the Nifty 50 Top Losers list as the latest reports said that steel exports fell more than 50% in the April-Sep.
PSU Banks- Bank of Baroda (+4.3%), Bank of Maharashtra (+5%), Canara Bank (+4.7%), and India Bank (+6.3%), gained well today.
On Saturday, HDFC Bank (+0.52%) posted a 20% YoY growth during Q2 but failed to break resistance above 1450.
Axis Bank (+1.7%) and ICICI Bank (+1.7%), IDFC First Bank (+2.6%), IndusInd Bank (+1.5%) and Kotak Bank (+1.3%) also gained.
Reliance's (+1.6%) Jio partnered with Ericsson to build a 5G standalone network.
BLS International (+9.8%) moved up after investor Shankar Sharma acquired 11.5 lakh shares in the company. This can be considered an indication of trust in the company's fundamentals.
IRB Infra (+10.6%) moved up after signing agreements for Ganga Expressway.
Just dial (+4.6%) shares jumped after net profit rose 58% in Q2.
Shree Cements (1-.6%) closed in the red after it reported a 67.5% YoY decline in consolidated net profit in the second quarter.
Oberoi Realty (-4.7%) moved down as it reported an 8.7% fall in Q2 revenue from operations.
ACC(+1.1%), PVR (-0.20%), Bank of Maharashtra (+5%), and Thangamayil Jewellers (-9.7%) posted Q2 results today.
Markets Ahead
Great day, I would say.
Last week, we saw some gap-up openings in Nifty. But today, it was of a perfect bullish trending day. Nifty and Bank Nifty opened in the red, then broke multiple resistance and moved up with consolidations in between. Days like these are expected to sustain in the coming days.

Nifty has closed above 17,300 for the second time in 10 days. But it will have to break 17,450-500 resistance to set a bullish trend.

Bank Nifty is just 80 pts away from 40k, isn't that amazing? But I want Bank Nifty to hit 40k without the help of a gap-up opening. It looks like HDFC Bank is going to be the game changer in the coming days if the 1450-60 resistance is broken.
Fin Nifty closed above 17,900 resistance and if it can sustain tomorrow's expiry without major losses, we would see Fin Nifty above 18k this week itself. 

After creating an intraday trendline, Reliance closed near Friday's high. Added 2420 resistance to the watchlist.
ICICI Bank, Axis Bank, Kotak Bank and SBI ended the day with strength.
HDFC Bank, Reliance, Infosys and HDFC saw huge block trades worth more than Rs 500 crores today.
On which company do you spend most of your income? Share your answers in the comments section.
Post your comment
No comments to display