IOCL Reports a Net Profit of Rs 13,750Cr in Q1- Top Indian Market Updates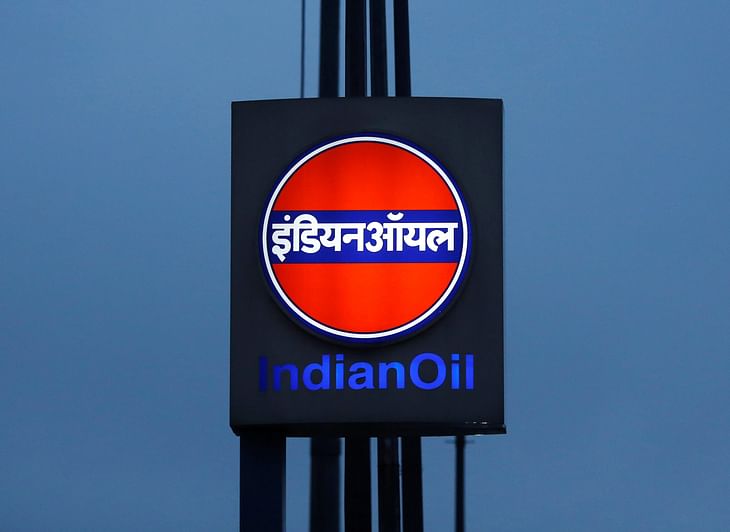 Here are some of the major updates that could move the markets on Monday:
IOCL Q1 Results: Net profit at ₹13,750 crore
Indian Oil Corp Ltd (IOCL) reported a standalone net profit of ₹13,750 crore for the quarter ended June (Q1 FY24. The company posted a net loss of ₹1,992 crore in the same quarter last year. However, IOCL's operating revenue fell 12% YoY to ₹2.21 lakh crore in Q1 FY24. EBITDA stood at ₹22,163 crore for the June quarter, up 44.5% sequentially.
Read more here.
Adani Transmission is now Adani Energy Solutions
Adani Group's power transmission and distribution arm, Adani Transmission Ltd, has undergone a name change. Adani Transmission Ltd will now be known as Adani Energy Solutions Ltd. The name change is with effect from Thursday. The renaming was warranted by the company's entry into the power distribution space following the acquisition of the power distribution business of Reliance Infrastructure.
Read more here.
Piramal Enterprises to buy back shares worth Rs 1,750 crore at Rs 1,250 apiece after 12 years
Piramal Enterprises Ltd (PEL) has announced a share buyback scheme worth ₹1,750 crore at ₹1,250 apiece via tender route. The offer represents a premium of 16.5% to the July 28 (Friday) closing price of ₹1,072.80. The company plans to buy back 5.87% of the total shares. The company's promoter group will not participate in the buyback. The record date for the buyback will be on August 25, 2023.
Read more here.
Vedanta in talks with 'world class' tech partner for semiconductor
Vedanta is in talks with a "world-class" technology partner for its semiconductor business. The firm has signed hundreds of memorandum of understanding (MoUs) across the world to build an ecosystem for semiconductor manufacturing. The development comes weeks after Foxconn announced its decision to withdraw from the $19.5 billion joint venture (JV) with Vedanta for semiconductor production in India.
Read more here.
Marico Q1 Results: Net profit rises 47% to ₹112 crore
Marico reported a 15% YoY increase in consolidated net profit to ₹427 crores for the June quarter (Q1 FY24). However, its revenue from operations fell 3% YoY to ₹2,477 crore during the same period. Additionally, EBITDA rose 9% YoY to ₹574 crore in the June quarter. Domestic revenues came in at Rs 1,827 crore, down 5% YoY.
Read more here.
DGCA slaps ₹30 lakh fine on IndiGo
The Directorate General of Civil Aviation (DGCA) imposed a penalty of ₹30 lakh on IndiGo for four tail strike incidents in six months of 2023. Recently, DGCA had asked airlines to strictly follow rules as well as sensitise pilots and cabin crew to prevent incidents of unauthorised entry of people into the cockpit. The regulator had also warned that any non-compliance with the applicable regulation dealing with unauthorised cockpit entry shall be dealt with strictly and may also invite stringent enforcement action.
Read more here.
SBI Cards Q1 Results: Net profit falls 5% YoY to ₹593 crore
SBI Cards & Payment Services reported a 5% YoY fall in net profit to ₹593 crore for the June quarter (Q1 FY24). Its total income stood at ₹4,046 crore during the same period, up 24% YoY. Total income stood at ₹3,263 crore in Q1 FY23.  Its Gross Non-Performing Assets (GNPA) rose to 2.41% of gross advances against 2.24% last year. Net Non-Performing Assets (NNPA) increased to 0.89% from 0.78% in Q1 FY23. 
Read more here.
Rail Vikas Nigam bags Rs 1,088 crore Haryana Orbital Rail project
Rail Vikas Nigam Ltd (RVNL) has secured a four-year contract from Haryana Rail Infrastructure Development Corporation Ltd. (HRIDC). The new order is in connection with the development of the New Broad-Gauge Railway Line. The contract value of the project is ₹1,088 crore with an estimated time of completion being four years. The project pertains to RVNL carrying out multiple works for the double gauge Haryana Orbital Rail Corporation (HORC) project that will connect Palwal to Sonipat via Sohna, Manesar, and Kharkhouda.
Read more here.
Post your comment
No comments to display