IOCL Eyes Net Zero Carbon Emissions by 2046 - Top Indian Market Updates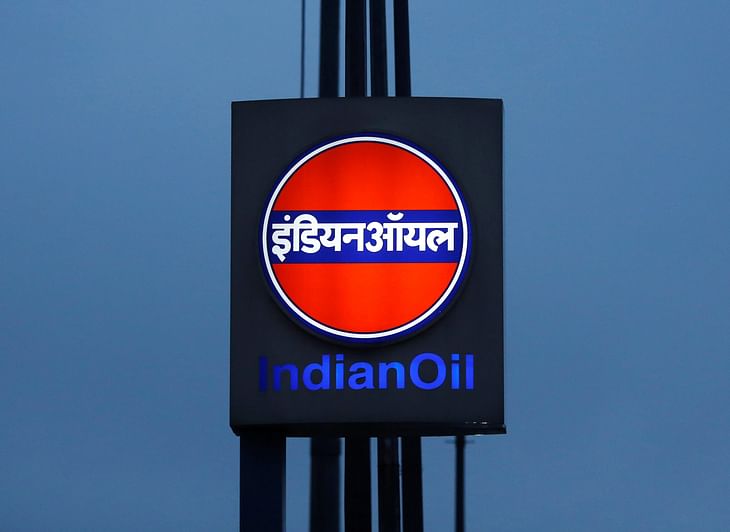 Here are some of the major updates that could move the markets tomorrow:
Indian Oil Corp eyes net zero carbon emissions by 2046
Indian Oil Corporation Ltd (IOCL) aims to achieve net zero carbon emissions by 2046. The company has prepared a roadmap to achieve net zero Scope 1 and 2 emissions (relating to emissions from crude refining and energy consumption). IOCL is also targeting to replace at least a tenth of its current fossil-fuel-based hydrogen at its refineries with carbon-free green hydrogen.
Read more here.
HDFC Bank to acquire 9.94% stake in Go Digit Life Insurance
HDFC Bank plans to acquire a 9.94% stake in Go Digit Life Insurance Ltd, a company backed by Canada-based Fairfax Group. The bank has proposed an investment of Rs 49.9-69.9 crore (in two rounds) by subscribing to equity shares of the company. Go Digit Life Insurance is awaiting a certificate of registration by the Insurance Regulatory & Development Authority of India (IRDAI) to begin operations.
Read more here.
PSP Projects secures new orders worth ₹247 crore
PSP Projects Ltd has secured contracts worth ₹247.35 crore from the Precast and Government segments. The total order inflow for the financial year 2022-23 (FY23) to date amounts to Rs 1,344.24 crore. PSP Projects is one of the prominent contractors offering a diversified range of construction and allied services. It focuses on industrial, institutional, government, and residential projects.
Read more here.
Hero Electric, Jio-bp partner for two-wheeler EV adoption
Hero Electric has announced a partnership with Jio-bp to provide EV charging solutions. The electric scooter maker's customers will get access to Jio-bp's charging and battery swapping infrastructure. Both entities will bring the best of their global learnings in electrification and apply them to the Indian market to create a differentiated customer experience. Jio-bp is a joint venture between Reliance Industries Ltd and British oil giant BP
Read more here.
REC's subsidiary hands over project-specific SPV to PowerGrid
REC's wholly-owned subsidiary, REC Power Development & Consultancy Ltd. (RECPDCL), has handed over the project-specific Special Purpose Vehicle (SPV) formed for the construction of a transmission project (Neemuch Transmission Ltd) to Power Grid Corporation of India Ltd. Power Grid emerged as the successful bidder of the Inter-State Transmission Project of the Ministry of Power, Government of India.
Nelco signs pact with Intelsat to offer in-flight connectivity in India's airspace
US-based Intelsat has signed a commercial agreement with Nelco Ltd to offer inflight connectivity services in Indian skies. The agreement will benefit Intelsat's airline partners and flyers as they will get end-to-end broadband coverage on domestic and international aircraft flying across the country. Intelsat joins companies such as Reliance Jio, Bharti Airtel, and Vi that have received prior approvals from the Indian govt to offer internet services on-board flights.
Read more here.
Indian Hotels looks at greenfield, brownfield opportunities in Gujarat
Indian Hotels Company Ltd (IHCL) is looking at growth opportunities in greenfield and brownfield projects to strengthen its footprint in Gujarat. The company is also looking at new commercial hubs like Bharuch and Vapi, wildlife destinations, and pilgrimages in the state. IHCL, which recently opened 111-room Ginger and 175-key Vivanta in Ahmedabad, has 19 properties in Gujarat.
Read more here.
Listed private non-finance companies report 41% sales growth in Q1 FY23: RBI
A Reserve Bank of India (RBI) report stated that listed private non-financial companies recorded a 41% sales growth during the first quarter of FY23. The manufacturing segment posted sales growth of 41.6%, driven by broad-based demand expansion across industries due to volume and price effects. Sales growth of information technology (IT) firms stood at 21.3% in Q1 FY23.
Read more here.
Lupin, I'rom signs licensing pact for Denosumab biosimilar in Japan
Lupin Ltd has entered into an exclusive licensing agreement with Japan-based I'rom Group Co. Ltd. The two entities will conduct clinical trials, register, distribute and market biosimilar Denosumab in Japan. Denosumab is used for the treatment of postmenopausal women with osteoporosis (bones becoming fragile) at high risk of fracture. It is also used to prevent skeletal-related events in patients with bone metastases.
Read more here.
IGX to start LNG trade from October
The Indian Gas Exchange (IGX) is planning to start trade in liquefied natural gas (LNG) from October to help last-mile areas unconnected with pipelines get access to natural gas. Liquid gas will now be arranged at terminals. Buyers can take in LNG tankers to far-away locations (200-300 km) that are not yet connected with pipelines.
Read more here.
Post your comment
No comments to display