Intellect Design Arena - Company Analysis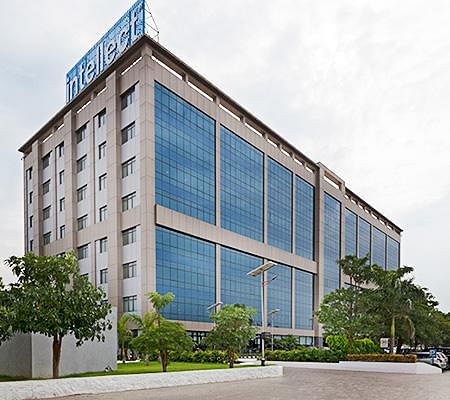 Technology has an immense role to play in every field. The use of technology in every field is growing and the financial sector is no different. When you combine finance and technology, you give birth to fintech. Over the years, we have heard that fintech is the future and the financial sector won't be able to move efficiently ahead without the aid of technology. Today, we discuss one such Indian Fintech company listed in the stock market.
Profile - Intellect Design Arena
Intellect Design Arena Limited is engaged in providing various financial technology services that help banks to lead businesses on the road to growth and prosperity. They provide their services to banking, insurance and other financial institutes. They are available in various domains which are:
Corporate Banking
Retail Banking
Treasury & Capital Markets
Insurance
e-Governance Solutions
Whether it's banks or NBFCs, mutual fund houses or brokerage houses, Intellect Design serves them all. They have more than 240 customers spread across 91 countries. They decrease the complexity of customer data, enable digital transformation and facilitate agility in configuring products so that they can be launched quickly. Over the last five years, revenue has surged at a yearly rate of 16.83% which is way ahead of 9.73% which is the industry average.
Financial Performance
Being a fintech company, you would expect it to perform better every year. Why? Because with each passing year, our use of technology is increasing in every sector of our life. Intellect Design's revenue has been on a constant rise since 2015. They reported net revenue of Rs 636.28 crore in FY15 and. In less than five years, this revenue became more than its double as revenue worth Rs 1515.24 crore was recorded in FY19.
For the first time in these many years, their revenue failed to get past the previous years' mark, In FY20, Intellect declared total revenue of Rs 1,385.10 crore. This can be attributed to the rising case of Covid-19 globally. Even if they failed to beat their previous mark, the fall in the revenue wasn't steep. This shows the strength of fintech companies.
The company's EBITDA (Earnings before interest, tax, depreciation and amortization) surged by more than 10X times from FY17 to FY19. The EBITDA value for FY20 fell to 113.68 crore from Rs 197.79 crore in the previous year. This was because of the steep increase in their operation cost last year. The company also incurred high charges of depreciation and amortization.
Even after such good performance in pre-Covid times, Intellect Design failed to increase its market share substantially. Yes, their market share has increased from 3.44% to just 4.66% in the last half-decade. This shows that the company has failed to present itself as a powerful player. At the same time, we cannot just solely attribute it to the company. Fintech is a sector that has a lot of competition. Due to high and fierce competition, one would expect the company to grow slowly but be always on the right track.
Stock Performance
Before the Covid pandemic, the stock used to take a massive resistance around Rs 300. A not-so-great financial performance in FY20 was received negatively by the investors and the stock fell. In March 2020, just like many other stocks, Intellect Design also touched its all-time low of Rs 43.80. On 1st April 2021, it touched its all-time high of Rs 773.80. That means in just over a year time frame, it has given whopping returns of more than 1500%! How great is that?!
There will be very few retail shareholders who have collected this stock at the low and still holding it, but if any of you have generated some profits in this stock, do let us know in the comments section. The chart displayed above also shows how tremendous gains this stock has given since the turn of the new year. Not only the share prices have risen massively but also with great volumes. The confidence of foreign institutions has also grown in this stock. They had a stake of 20.82% in December 2019 but it increased steadily to 24.11% by December 2020.
Conclusion
One of the reasons why Intellect is different from other fintech companies is due to its adoption of the "design thinking" approach. Design Thinking helps them by forcing a new and unique way of thinking. As their brainstorm methods are different to others, they engineer solutions that drive unprecedented value for their customers. Their office theme is very different to any other office. The way they set their meeting, their discussions are way different and unique. Their distinctive workplace pushes them to create solutions that can give rise to a joyous collaborative experience.
The financial sector of every country in the world has to be supported by technology. Fintech is already a huge part of today's world and its influence will only grow in the future. Thus, the business prospects of the company look robust. Can they continue their excellent performance? The results of the fourth quarter and hence, the whole year will be out soon as well. Will their numbers improve when compared to the last year? Or the pandemic will take a toll on their balance sheet as well? We will find answers to these questions very soon. What is your opinion on this company? Do tell us via the comments section on the marketfeed application!
Post your comment
No comments to display