Instagram Plans NFT Minting, Trading Tools - Top Crypto Updates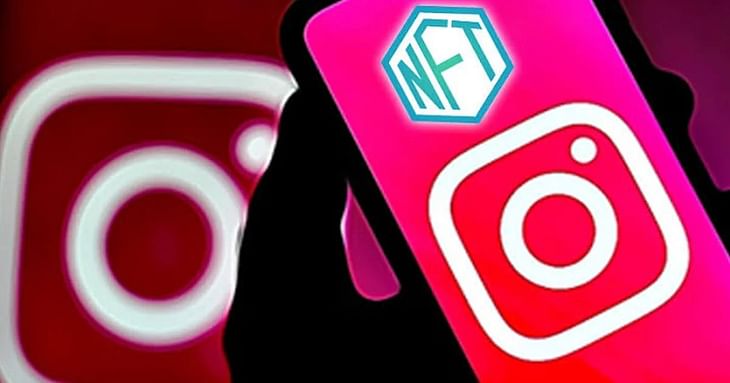 Meta's Instagram plans NFT minting, trading tools
Instagram is developing an NFT minting and sale feature through its app. The upcoming "end-to-end toolkit" for NFTs will allow users to create and launch their own NFTs for sale through the social media platform. Instagram will use the Polygon blockchain for NFT minting. It will also pull NFT metadata from OpenSea so that collection names and descriptions can be viewed on the app.
[Non-fungible tokens (NFTs) are unique blockchain tokens that signify ownership over an asset, typically a piece of digital art.]
Crypto prices today: Bitcoin falls 0.2%, ETH down 0.7%
Bitcoin is currently trading at $20,335.57, a decline of 0.27% over the previous day. Ethereum fell 0.72% over the last 24 hours to $1,550.90. Solana is up 0.8% to $31.86, while Cardano is trading higher by 1.26% at $0.397. Avalanche (AVAX) rose 3.62% to $18.65. The global crypto market cap stands at $1.01 trillion, a 0.06% decline over the previous day.
Arweave's native token surges 60% on Meta integration
AR, the native token of blockchain-based data storage solution Arweave, surged 60% as Meta said it will utilize the Web3 platform to archive its creators' digital collectibles. The rally has boosted the token's market cap to $838 million, making it the third-largest Web3 token worldwide. Instagram users can now issue digital collectibles for their posts stored on Arweave.
Robinhood's crypto revenue declined 12% to $51M in Q3
Online trading brokerage firm Robinhood reported $51 million in crypto revenue in Q3 CY22, down 12% from $58 million in the second quarter. The company's monthly active users (MAUs) fell to 12.1 million from 14 million in Q2 and 15.9 million in Q1 as "customers continued to navigate the volatile market environment."
OpenSea rolls out two NFT theft protection features
OpenSea, the world's leading NFT marketplace by trading volume, has launched new theft detection and prevention features. One feature detects and disables scam links shared on the platform, while the other identifies stolen NFTs and blocks their resale. The platform's new theft prevention feature will proactively scan URLs to prevent malicious links from appearing on fraudulent collection listings.
India's 'Digital Rupee' will be launched in November
The Reserve Bank of India (RBI) will launch a digital version of the rupee for retail purposes this month. RBI is set to launch a central bank digital currency (CBDC) after announcing its digital rupee project in February. The CBDC will be made available in select locations initially, with plans to roll it out nationwide. 
Read more here.
Post your comment
No comments to display