INFY Falls 9%, WPI at 29-Month Low! - Post-Market Analysis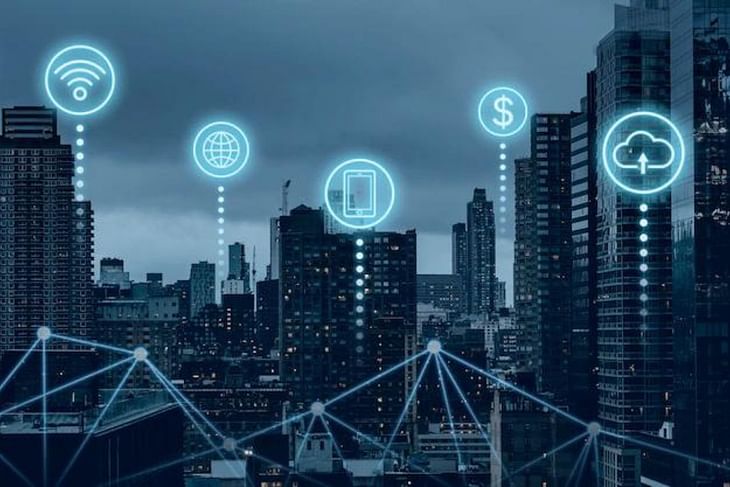 NIFTY started the day at 17,863 with a gap-down of 35 points. The index was down nearly 250 points at 10 AM. It took support at 17,574 (the day's low), and from there, it slowly moved up to 17,700 levels. NIFTY closed at 17,706, down by 121 points or 0.68%.
BANK NIFTY started the day at 42,603 with a gap-up of 471 points. The index fell below a major level of 42,000 in the morning. But from the day low (41,800), it recovered 1% to end in green. Bank Nifty closed at 42,262, up by 130 pts or 0.31%.
Nifty PSU Bank (+3.1%), Nifty FMCG (+1.03%), and Nifty Realty (+0.99%) moved up the most. NIFTY IT (-4.7%) fell heavily.
Major Asian markets closed in green. European markets are currently trading in green.
Today's Moves
Nestle India (+4%) was NIFTY50's top gainer. The stock has neared its 52-week high ahead of the record date for dividend payout.
ITC (+1.15%) hit an all-time high of Rs 402 today.
Jubilant Ingrevia (+3.5%) moved up after the company commissioned a new chemical manufacturing plant in Gujarat.
Infosys (-9.4%) crashed after posting disappointing financial results for Q4 FY23. Other IT stocks TechM (-5.2%), Persistent Systems (-4.2%), Coforge (-3.4%), and HCL Tech (-2.7%) also fell heavily.
HDFC Bank (-1.52%) moved down after it reported a 20% year-on-year (YoY) rise in net profit to Rs 12,047 crore in Q4.
ZEEL (-2.07%) fell after 5.48 crore shares (5.7% equity) worth Rs 1,119.7 crore changed hands in a block deal window.
Markets Ahead
The morning fall was majorly caused by IT giant Infosys as its Q4 results were weak and its revenue outlook wasn't promising. The gap-down opening in INFY was a result of a more than 10% fall in its American Depositary Receipt (ADR). ADRs are securities which are equal to one or more shares of a foreign company and it helps Americans to invest in foreign companies.
On the other hand, today's fall can be considered an inevitable pullback. Smaller pullbacks are highly beneficial in the long run. What will be the Nifty's formation in the coming weeks- head and shoulder pattern or Higher Lows and Higher Highs?
Though it showed weakness, overall market sentiments are still positive with HDFC Bank posting good results and better wholesale inflation data. WPI came out at 1.34% in March 2023 vs 3.85% in Feb.
I am expecting a consolidation this week with a max range of 300 points (17,500-17,800).
How did your stock investments perform in FY23? Let us know in the comments section of the marketfeed app!
Post your comment
No comments to display