Infosys' Net Profit Rises 8% YoY in Q4 - Top Indian Market Updates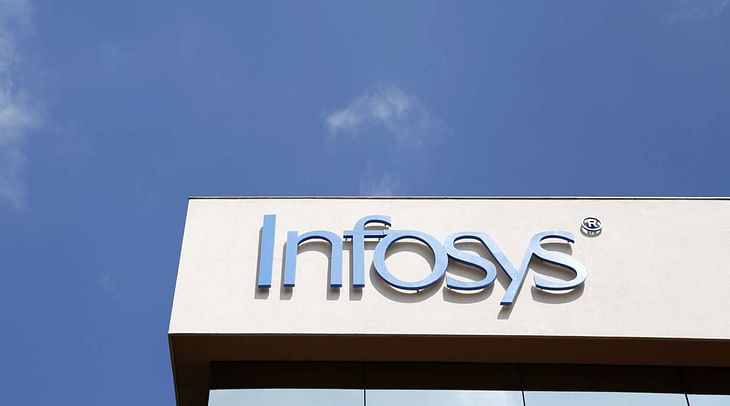 Here are some of the major updates that could move the markets tomorrow:
Infosys Q4 Results: Net profit rises 8% YoY to Rs 6,128 crore
Infosys reported an 8% year-on-year (YoY) growth in consolidated net profit to Rs 6,128 crore for the quarter ended March 2023 (Q4 FY23). Consolidated revenue for the period increased by 16% YoY to Rs 37,441 crore. The IT company missed analysts' estimates for both revenue and profit. The company's operating margin contracted by 50 basis points sequentially to 21%. Infosys' board has approved a final dividend of Rs 17.50 per share.
Read more here.
Passenger vehicle sales in India up 26.7% in FY23: SIAM
India's passenger vehicle sales grew 26.7% in the financial year 2022-23 as chip shortages eased and demand for sport utility vehicles (SUVs) surged. Wholesale passenger vehicle volumes for the year rose from 3.1 million units in FY22 to 3.9 million units in FY23. Domestic wholesales of passenger vehicles grew 4.7% YoY in March at 2,92,030 units. Two-wheeler sales clocked 12,90,553 units in the domestic market last month, as compared to 11,98,825 units in the year-ago period.
Read more here.
Fasal partners with SBI to help farmers get easy access to loans
Agri-tech company Fasal is partnering with the State Bank of India (SBI) to provide farmers with easy access to capital. The partnership will help solve cash-flow constraints during key cycles in farming by providing quick, easy, and collateral-free loans at very competitive rates. Through Fasal's latest financing solution, farmers can access collateral-free loans up to three lakhs.
Read more here.
RBI begins evaluating potential bidders for IDBI Bank
The Reserve Bank of India (RBI) has begun evaluating at least five potential bidders interested in picking up a majority stake in state-owned IDBI Bank Ltd. Kotak Mahindra Bank, CSB Bank, and Emirates NBD are among those that have submitted expressions of interest (EoIs). However, it is not verified or confirmed. It is the first major divestment across state-owned banks as part of a broader privatisation plan. This could fetch the government $3.66 billion at the current market valuation. The government owns 45.48% of IDBI Bank, and is looking to divest a 30.48% stake.
Read more here.
IOCL, Adani-Total, and Shell acquire Reliance's KG-D6 gas
Indian Oil Corporation Ltd (IOCL), Adani-Total Gas Ltd, and Shell were among the 29 companies that successfully bid for natural gas from Reliance Industries Ltd and BP's KG-D6 block. In the e-auction held on Wednesday, IOCL secured nearly half of the 6 million standard cubic meters per day of gas, followed by state-owned gas utility GAIL, Adani-Total Gas Ltd, Shell, GSPC, and IGS. The auction incorporated the government's new marketing rules, prioritizing supplies to CNG-selling city gas companies.
Read more here.
Coal India boosts coking coal output, production up 17 %
Coal India Ltd has reported a 17.2% increase in coking coal production, which helped reduce the country's reliance on coal imports for iron and steel production. Coking coal production reached 54.6 million tonnes (MT) in FY23, marking a substantial year-on-year growth compared to 46.6 million tonnes in FY22. CIL's subsidiaries based in Jharkhand were major contributors to the increased production.
Read more here.
JSPL to double rail-making capacity
Jindal Steel and Power Ltd (JSPL) announced plans to more than double its rail-making capacity to 2.2 million tonnes (MT) by setting up a new rail mill with an annual capacity of 1.2 MT in Angul, Odisha. The company did not disclose the exact investment figures, but sources estimate it to be in the range of Rs 2,500 crore to Rs 3,000 crore. JSPL is also supplying 260-meter rails to Indian Railways, dedicated freight corridors, and other critical projects of national importance from its Raigarh mill.
Read more here.
Kolte-Patil Developers reports highest ever pre-sales at Rs 2,232 crore in FY23
Kolte-Patil Developers Ltd has recorded its highest-ever annual pre-sales of 3.27 million square feet, valued at Rs 2,232 crore, for FY23. During the quarter, the company achieved sales of Rs 704 crore, showing a growth of 41% YoY. Additionally, strong volume growth of 25% contributed to the sales numbers for the quarter. The company also reported collections at the highest-ever levels for the year and quarter at Rs 1,902 crore and Rs 589 crore, respectively, indicating healthy cash-flow generation.
Read more here.
Varun Beverages to consider a stock split on May 2
Varun Beverages Ltd (VBL) will consider a stock split on May 2, 2023. The company has previously given 1:2 bonuses three times in the last four years. The goal of the stock split is to make the shares more accessible to retail investors and improve liquidity. VBL supplies PepsiCo products to over 100,000 retail outlets. The company's stock has been performing well in the market, and the stock split may further enhance its appeal to investors.
Read more here.
Post your comment
No comments to display