Infosys, Microsoft to Drive AI-Enabled Solutions - Top Indian Market Updates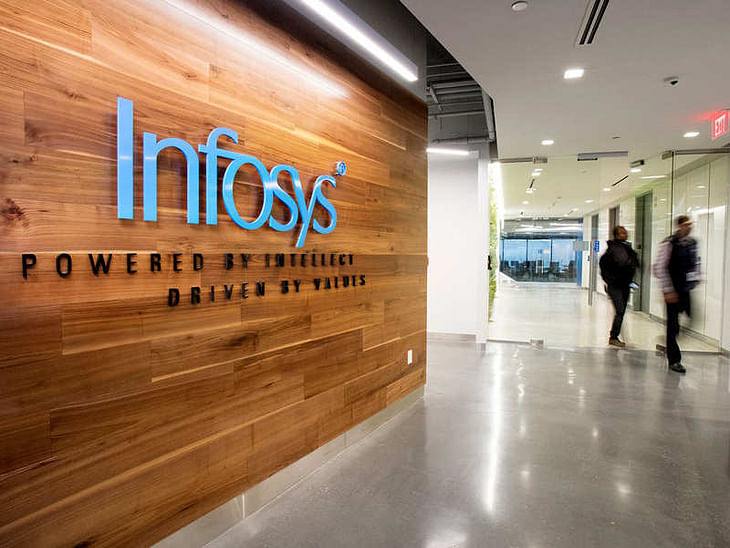 Here are some of the major updates that could move the markets tomorrow:
Infosys to partner with Microsoft to drive AI-enabled solutions
Infosys Ltd will partner with Microsoft to jointly develop industry-leading solutions that leverage Infosys Topaz, Azure OpenAI Service, and Azure Cognitive Services. Both companies will bring their respective artificial intelligence (AI) capabilities to enhance enterprise functions with AI-enabled solutions across multiple industries. The integrated solutions will accelerate the rapid democratisation of data and intelligence that will help businesses increase productivity and drive new revenue growth.
Read more here.
Poonawalla receives RBI approval to issue credit cards
Poonawalla Fincorp received the Reserve Bank of India's (RBI) permission to issue co-branded credit cards with IndusInd Bank. The company plans to launch this credit card within three months. The partnership will enable Poonawalla Fincorp to usher in a new age of flexible and versatile retail credit.
Read more here.
Tata Power's EV arm partners with Kolkata Airport Authority
Tata Power EV Charging Solutions Ltd (TPEVCSL) will collaborate with the Kolkata Airport Authority to install EV charging points at the airport. The formal inauguration of four EV chargers took place on September 26, 2023. A formal agreement was signed between the Airport Authorities of India and Tata Power for setting up charging stations. These chargers are suitable to charge all electric cars available in India.
Read more here.
Cipla introduces drone-powered critical medicine delivery in Himachal Pradesh
Cipla has introduced drone-powered deliveries of critical medicines for hospitals and pharmacies in Himachal Pradesh in partnership with Skye Air Mobility. The company aims to deliver medicines for cardiac, respiratory and other essential chronic therapies as part of the initiative. The use of drones will support on-time deliveries of medicines to chemists and clinics in remote areas.
Read more here.
Omaxe Group acquires 5-acre land in Ludhiana from RLDA for ₹220 crore
Omaxe Group has acquired a 5-acre land in Ludhiana through a bidding process by the Rail Land Development Authority (RLDA) for ₹220 crore. The acquired land will be utilised for both residential and commercial development. The acquisition aligns with the company's strategy to strengthen its presence in key markets and contribute to the growth of Ludhiana's real estate sector.
Read more here.
Vi launches travel offer for pre-paid user base
Vodafone Idea has launched a 5-day offer called 'Recharge and Fly' that targets its pre-paid user base from October 26-30 in association with online travel portal EaseMyTrip. The offer is exclusive to users of Vi's mobile application and includes a contest that will allow users to win travel coupons on the EaseMyTrip portal. It also includes additional data on select packages by recharging their prepaid mobile number during the offer window.
Read more here.
Delhivery partners with AWS and Nexus to launch startup accelerator for logistics companies
Delhivery has partnered with Amazon Web Services (AWS) and venture capital firm Nexus Venture Partners to launch a six-week accelerator programme for startups in the logistics space. In the first leg of the program, 20 startups were selected from among 234 applicants. The companies chosen spanned multiple sectors and included various warehousing platforms, agritech companies, and aggregator platforms.
Read more here.
Zen Technologies secures ₹227.65 crore order
Zen Technologies Ltd won an order worth ₹227.65 crore from the Ministry of Defence. The domestic order is for the supply of anti-drone systems. The company is the single vendor for the order. A comprehensive maintenance contract (post-warranty) is built into the contract at a cost of ₹43.22 crore, inclusive of GST.
Read more here.
Gland Pharma's Hyderabad unit gets clearance from USFDA
Gland Pharma Ltd's Pashamylaram facility in Hyderabad has received an Establishment Inspection Report (EIR) from the US Food & Drug Administration (USFDA). The USFDA inspected the facility between June 15 and June 27, 2023. The inspection pertained to seven products and Good Manufacturing Practices at the plant.
Read more here.
Post your comment
No comments to display