Inflation at 7%; UK GDP, Germany CPI and US Inflation to be Released - Share Market Today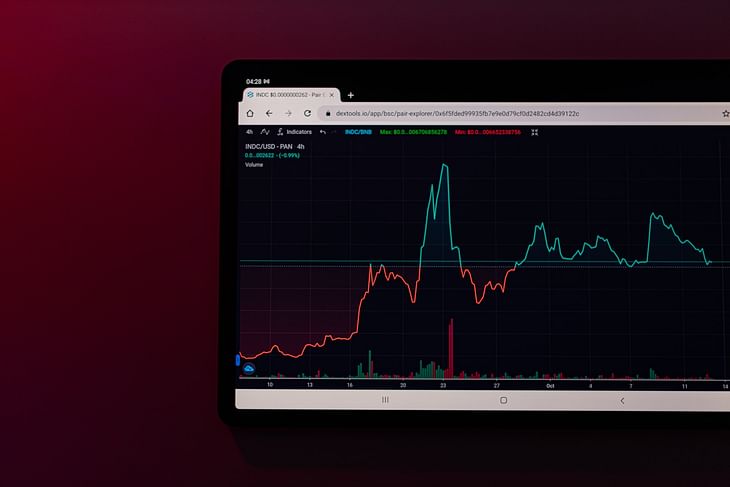 Here are some of the major updates that could move the markets today:

Stocks
HCL Technologies reported a 2.4 per cent year-on-year rise in its consolidated net profit for the three months ended June 2022 at Rs 3,283 crore.
Vodafone Idea has introduced course materials for Agniveer exams that will be conducted by Indian defence forces this year.
Sterling and Wilson Renewable Energy reported widening of its consolidated net loss to Rs 355.99 crore for the quarter ended June 30, mainly on account of increased input costs.
NMDC has slashed the prices of lump ore and fines by Rs 500 a tonne each.
Max Ventures and Industries received a no objection letter from BSE and National Stock Exchange of India for the merger between the firm and Max Estates
Shilpa Medicare has received a GMP (good manufacturing practice) certificate from the UK regulator for its Bengaluru Unit VI. The facility is involved in manufacturing and testing of specialised dosage forms.
What to Expect?
NIFTY opened with a gap-down at 16,134 and moved slowly in an upward channel. The channel was broken with negative cues from the global markets and NIFTY fell heavily and closed near intraday low at 16,058, down by 158 points or 0.97%.
BANK NIFTY opened with a gap-down at 35,259 and exhibited strength in the first half but fell heavily in the second half. BNF closed at 35,132, down by 337 points or 0.95%
IT fell by 1.2%.
The US markets closed lower as there was a sell-off towards the close but the European markets moved higher.
The Asian markets are trading higher now. The U.S. Futures and the European futures are trading in the green.
SGX NIFTY is trading at 16,130 indicating a gap-up opening.
NIFTY has supports at 16,015, 15,920 and 15,850. We can expect resistances at 16,070, 16,150, 16,190 and 16,275.
BANK NIFTY has supports at 35,000, 34,690 and 34,500. Resistances are at 35,220, 35,380 and 35,540.
NIFTY has the highest call OI build-up at 16,200. The highest put OI build-up is at 16,000.
BANK NIFTY has the highest call OI build-up at 36,000 and the largest put OI build-up is at 35,000.
Foreign Institutional Investors net sold shares worth Rs 1600 crores. Domestic Institutional Investors net bought shares worth Rs 140 crores.
INDIA VIX is at 18.55.
India's Conusmer Price Inflation came out at 7.01% in line with the expectations. Hope you remember that May inflation rate was in the same zone. RBI has again failed to keep the inflation rate within 6%. If inflation is not brought below 6% for another 3 months, it will be a straight nine months failure and RBI will have to give explanation to the government and list the measures to be taken to bring it in the range.
US CPI will be more important and will be released tonight. It is better to avoid overnight positions as we do not know if there could be a major move in the US markets.
The industrial production data, IIP for May has come out at 19.6%, a sharp rise from April's 7%. But do not forget the low-base effect as there was Covid related slowdown in May 2021.
HCL Tech has announced Q1 results in line with the estimates: 2.4% YoY growth and QoQ DECLINE of 8.8%. However, there is negativity set in the IT sector with TCS results coming out way below the estimates. Let us see if the positivity in the Asian markets can push the indices higher.
We have cues from the European markets as well with Germany publishing their inflation data and UK releasing GDP today. The data will be out at 11:30 AM. So, how the European markets open and perform will be crucial. New Zealand has hiked the rate by 50 basis points as expected.
Crude oil prices dropped as the US inventory data showed build-up with fears of recession. OPEC has posted expectation of a lower demand in 2023.
I will be watching 16,060 on the downside and 16,190 on the upside.
Follow us on the marketfeed app's Live Feed section to get real-time updates from the market. All the best for the day!
Post your comment
No comments to display