IndusInd Bank's Net Profit Rises 32.5% YoY to Rs 2,123Cr in Q1- Top Indian Market Updates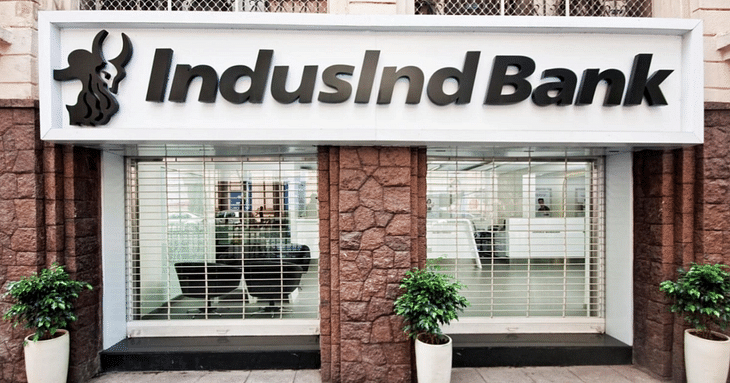 Here are some of the major updates that could move the markets tomorrow:
IndusInd Bank Q1 Results: Net profit jumps 32.5% YoY to Rs 2,123 crore
IndusInd Bank reported a 32.5% YoY jump in net profit to ₹2,123.6 crore for the quarter ended June (Q1 FY24). The total income for the quarter increased 28% YoY to ₹12,939 crore. The net interest income (NII) rose 18% YoY to ₹4,867 crore during the same period. The bank's gross non-performing asset (NPA) declined to 1.94% against 2.35% in Q1 FY23.
In other news, IndusInd Bank will consider fundraising via debt securities on July 20.
Read more here.
Infosys signs $2 billion AI deal with existing strategic client
Infosys entered into a framework agreement with one of its existing strategic clients to provide artificial intelligence and automation-led development. Infosys revealed that the agreement will also entail modernization and maintenance of services. It is expected to come with a total client spend target of around $2 billion in the next five years. Infosys announced a new platform in May called Infosys Topaz that offers a combination of data analytics and generative AI.
Read more here.
Rama Steel Tubes announces strategic tie-up with JSW Steel
Rama Steel Tubes Ltd (RTSL) announced a strategic partnership with JSW Steel. RSTL has entered into a strategic memorandum of understanding (MoU) with the JSW Steel Group. The MoU is for the procurement of hot rolled coils (HRC), distribution of HRC and production of a value-added product in the western region. Under the tie-up, RSTL will purchase 1,00,000 tonnes of HRC from JSW Steel on a pan-India basis.
Read more here.
LTTS Q1 Results: Net profit jumps 13% YoY to Rs 311 crore
L&T Technology Services reported a 13% YoY increase in net profit to ₹311 crore in Q1 FY24. Net profit stood at ₹275 crore last year. Its total revenue rose 15% YoY to ₹2,301 crore. The company was able to close a $50 million plus deal and 5 additional deals of $10 million plus each across segments in the first quarter. The company's EBIT margin stood at 17.2% in Q1.
Read more here.
Happiest Minds Technologies raises Rs 500 crore via QIP
Happiest Minds Technologies has successfully raised ₹500 crore ($61 million) through a Qualified Institutions Placement (QIP) of equity shares. The issue attracted a robust response from institutional investors. This was the first-ever equity capital raised by the company after its initial public offering (IPO) in 2020. The company's board had approved the allotment of 54.11 lakh equity shares of face value ₹2 to eligible investors at a price ₹924 per share.
Read more here.
Piramal Pharma gets SEBI's approval to raise ₹1,050 crore
The Securities Exchange Board of India (SEBI) has approved Piramal Pharma to raise to ₹1,050 crore through the rights issue of shares. The pharma company submitted the draft papers in March and obtained an observation letter from SEBI on 12 July. The company will utilise the amount for the payment of debt and general corporate purposes.
Read more here.
Polycab India Q1 Results: Net Profit up 82% YoY to Rs 189 cr
Polycab India reported an 82% YoY increase in consolidated net profit to ₹399 crore in Q1 FY24. Its revenue stood at ₹3,889 crore, up 42% YoY in Q1. The company's EBITDA also rose 76% YoY to ₹549 crore. The wires and cables segment revenues are 47% higher year on year at ₹3,534 crore, while the fast-moving electrical goods (FMEG) segment is marginally higher at ₹315 crore.
Read more here.
Godrej Agrovet receives an allotment of 47,000 acres of land in Telangana
Godrej Agrovet has been allotted a potential 47,000 acres in Telangana for its Oil Palm business. Telangana Government's Department of Agriculture and Cooperation allotted the land. The land shall be used by Godrej Agrovet to expand its Oil Palm cultivation business. The company will also utilise the land for setting up Oil Palm processing units.
Read more here.
Federal Bank subsidiary FedFina revives IPO plans via fresh issue, OFS
Federal Bank's subsidiary Fedbank Financial Services Ltd (FedFina) will consider a proposal for an Initial Public Offering (IPO) at its board meeting on Monday, July 17. FedFina's IPO will be undertaken through a combination of a fresh issue and an Offer for Sale, subject to market conditions, receipt of applicable approvals. The company will intimate the size of the IPO, portion of the Offer for Sale, price, and other details in due course after finalisation of the same in consultation with the book-running lead managers.
Read more here.
Post your comment
No comments to display