Indices Near 200-Day EMA! Is This an Exact Support or a Trap? Post-Market Analysis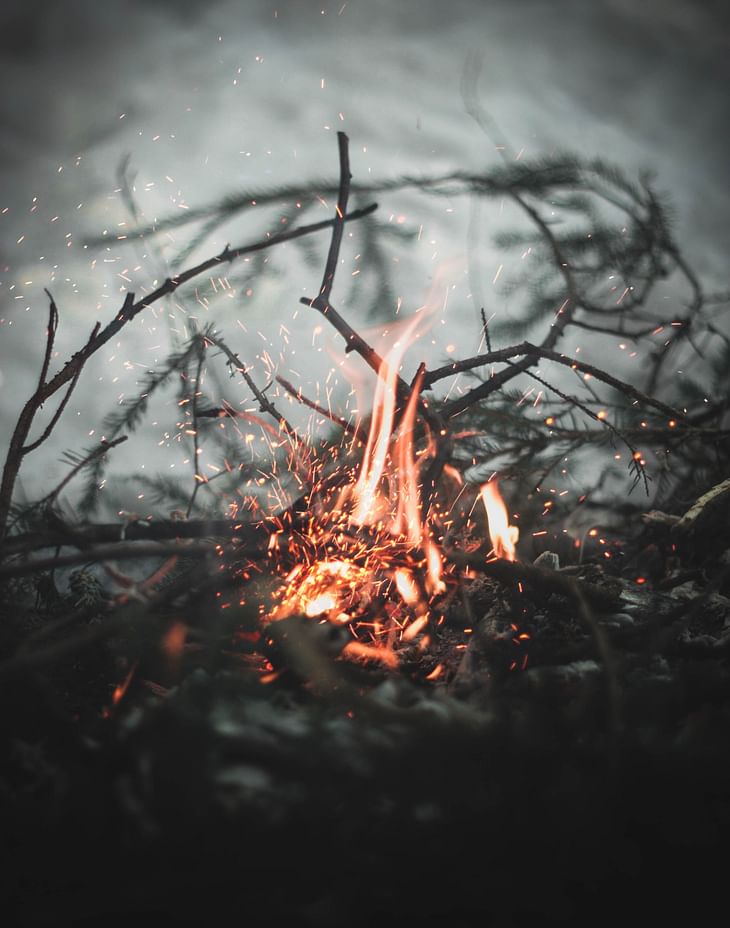 NIFTY opened the day at 17,541, with a gap-down of 62 points. The index was volatile after the opening, then it moved down, took support from 17,400, and a final recovery. Nifty closed the day at 17,648, up by 44 points or 0.25%.
BANK NIFTY started the day at 39,856 with a gap-down of 489 pts. From the opening low, the index shot up 1000+ pts in just 20 mins. Then it slowly moved down towards the 39,500 level and bounced back from there. Bank Nifty closed the day at 40,387, up by 42 pts or 0.10%.
FIN NIFTY started the day at 17,836 with a gap-down of 194 pts. It was a super volatile day for the index, moving all over the place. Fin Nifty closed the day at 18,091 up by 60 pts or 0.33%.
Nifty IT (+1.1%) gained 1% today. Nifty FMCG (-0.60%) and Nifty PSU Bank (+%) closed with notable changes.
Major Asian Markets closed mixed. European markets are trading in the red.
Today's Moves
Adani Ent (+4.5%) closed as the Nifty 50 Top Gainer.
PowerGrid (-3.3%) closed as the Nifty 50 Top Loser ahead of Q3 results tomorrow.
Bajaj Finance (+4.5%) gained after posting Q3 results on Friday.
Bajaj Finserv's (+2.2%) profits grew 42% YoY to Rs 1,782 crore during Q3.
Exide Industries (-3.6%), Mazgon Dock (+5.8%), and GAIL (-4.2%) posted their Q3 results today.
UltraTech Cement (+2.5%) gained on plans to acquire a stake in Duqm Cement Project, Oman.
Vodafone-Idea (+6.5%) closed in the green ahead of its board meeting tomorrow. Indus Tower (+7.2%) also gained.
Adani Green (-20%-LC), ATGL (-20%-LC), Adani Trans (-15.1%), AWL (-5%), and Adani Power (-5%) closed with huge losses again.
Markets Ahead
Friday, Nifty tested its 200-Day EMA support. Today though the index fell below the 200-Day EMA, but it took support from 17,400.
Technically I don't consider this as the stop. But I believe that 17,100-150 can provide strong support to Nifty. Also, it has a small support near 17,350.
In Bank Nifty, the 38,600-39000 zone can be watched. What if this zone is broken? Then we can use 37,000 as an investing opportunity.
Technical studies do not expect a fall in FinNifty below 17,500 this week.
Nifty IT took beautiful support from 200-Day EMA.
Please note that most of the time, 200-Day EMAs won't act as exact support, we should watch the zone around them.
Most importantly a strong fight is going on in the market and it is easily visible. During these situations, there won't be any winner in just one or two days.
What's your plan for the Fin Nifty expiry tomorrow? Share your answers in the comments section of the marketfeed app.
Post your comment
No comments to display