Indices End the Week in Red. Reliance Falls 2% - Post-Market Analysis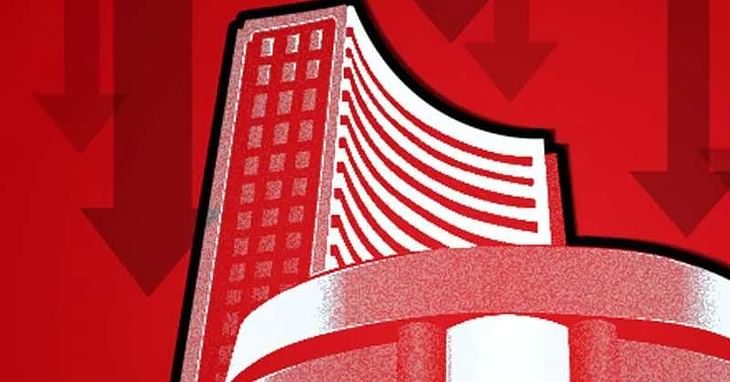 NIFTY started the day flat at 17,096. The index took multiple supports from 17k and tried to stay above that. But after 2 PM, it broke the support and moved down. NIFTY closed at 16,945, down by 131 points or 0.77%.
BANK NIFTY started the day at 39,555 with a gap-down of 91 points. The index took good support from 39,500 and tried to move up. But it failed at 39,750 resistance and hit a day low below 39,300. BANK NIFTY closed at 39,395, down by 221 pts or 0.56%.
All major indices closed in the red today. NIFTY Media (-2.3%), NIFTY Realty (-2.3%), NIFTY Metal (-2.2%) and NIFTY PSU Bank (-2.1%) fell sharply!
Major Asian markets closed in the red. European markets are currently trading in the red.
Today's Moves
Cipla (+0.94%) was NIFTY50's top gainer. Other pharma stocks like Aurobindo Pharma (+2.9%), Granules (+0.59%), and Dr Reddy's Labs (+0.39%) also moved up.
Shares of HDFC AMC, UTI AMC, and Nippon Life India Asset Management closed 1.6-4.8% in the red. The Central govt has proposed to withdraw the benefit of long-term capital gain tax for debt mutual funds.
While Adani Ent (-2.9%) and Adani Ports (-2.6%) fell sharply, Adani Green (+4.7%) and Adani Trans (+3.7%) gained.

Bajaj Finserv (-3.8%) was NIFTY50's top loser. Its subsidiary, Bajaj Finance (-3.1%), also fell heavily.
Devyani International (-2.5%) hit a new 52-week low after falling in 12 of the last 13 trading sessions.
Campus Activewear (-8.5%) crashed the shares worth Rs 861 crore exchanged hands via a block deal.
Markets Ahead
Our market has been following this sell-on-rise style for many days. We can expect this pattern to continue till it reaches the 16,750-800 range, and this region could be the decider. On the upper side, we need to continue watching the resistance at the 17,075 level, 17,130-150 zone and 17,210.
Bank Nifty is showing good weakness. I do not expect it to break 40,000 resistance immediately. I will be watching the 38,940 and 38,500 levels in Bank Nifty.
Reliance is down 4% from its recent swing high! I do expect good support from 2170 levels.
How did your trades go this week? Let us know in the comments section of the marketfeed app.
Post your comment
No comments to display