India's Services PMI Hits 3-Month High in Nov - Top Indian Market Updates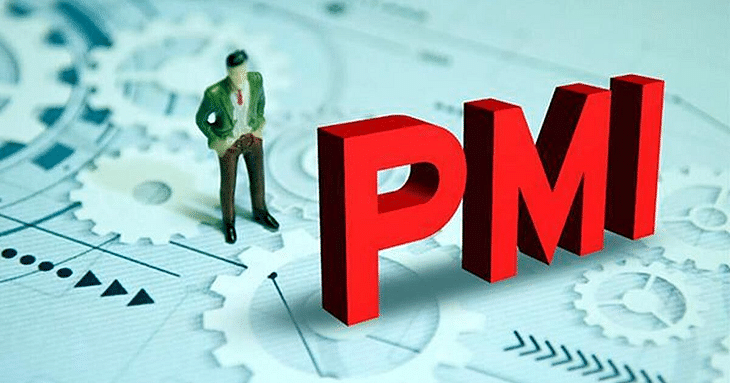 Here are some of the major updates that could move the markets tomorrow:
India's services PMI hits three-month high in Nov
Services activity in India expanded at the fastest pace in three months in November 2022 as a result of strong demand, successful marketing, and sustained growth in sales. The S&P Global India Services Purchasing Managers' Index (PMI) stood at 56.4 in November, compared to 55.1 in October. Services companies across India reported higher operating expenses in Nov.
[PMI is a month-on-month calculation, and a value above 50 represents an expansion when compared to the previous month.]
Read more here.
Tata Motors likely to hike price of passenger vehicles in Jan
Tata Motors is likely to hike passenger vehicle prices from next month to make its model range compliant with stricter emission norms that kick in from April 1, 2023. The revised prices are expected to offset the impact of commodity prices, which have remained high for most of the current year, said the automaker's Managing Director Shailesh Chandra. He added that battery prices have surged and have not been passed on to the market yet.
Read more here.
ICICI Bank to shift focus to SME lending, supply chain finance
ICICI Bank will be shifting focus to small & medium enterprises (SME) lending and supply chain financing to grow in the future as it works to ensure that new risks don't build up. In the supply chain segment, the bank sees strong momentum in new client additions across corporates & vendors. The lender is also expanding its presence in high-potential markets and created 104 zonal heads, 24 city heads, and 9 state heads.
Read more here.
L&T secures order in Mumbai-Ahmedabad bullet train project
Larsen & Toubro Ltd (L&T) has secured a large order (in the range of ₹2,500-5,000 crore) in the proposed Mumbai-Ahmedabad bullet train project. The project assigned by the National High-Speed Rail Corporation includes the commissioning of a depot spread over 82 hectares in Gujarat.
Read more here.
Adani Green commissions 450 MW wind-solar hybrid power plant in Rajasthan
Adani Green Energy Ltd (AGEL) has commissioned its third wind-solar hybrid power plant at Jaisalmer, Rajasthan. The combined operational generation capacity of this newly commissioned hybrid power plant is 450 megawatts (MW). The plant has Power Purchase Agreements (PPA) with Solar Energy Corporation of India (SECI) at Rs 2.67 per kilowatt-hour (kwh) for 25 years.
Read more here.
JSW Energy starts phase-wise commissioning of wind power project at Tuticorin
JSW Renew Energy Two has started phase-wise commissioning of the 450 MW wind power project awarded under SECI Tranche X at Tuticorin, Tamil Nadu. The project has a power purchase agreement with Solar Energy Corporation of India (SECI) for 25 years. JSW Energy has set a target for a 50% reduction in its carbon footprint by 2030 and achieving carbon neutrality by 2050.
Read more here.
IndiGo announces 32 new connecting flights to Europe
InterGlobe Aviation Ltd (IndiGo) has announced 32 new connecting flights to Europe through its codeshare partnership with Turkish Airlines. The new routes include major destinations like Milan, Manchester, Birmingham, Rome, and Venice. Codesharing allows an airline to book its passengers on its partner carriers and provide seamless travel to destinations where it has no presence.
Read more here.
India records over 23 billion digital payments worth ₹38.3 lakh crore in Q3
Worldline India's 'Digital Payments Report' stated that India recorded 23.06 billion digital transactions worth ₹38.3 lakh crore during Oct-Dec (Q3 FY23). These digital transactions include payments done by Unified Payments Interface (UPI), debit & credit cards, prepaid payment instruments like mobile wallets, and prepaid cards. UPI transactions volume rose 88% year-on-year (YoY) to 19.65 billion in Q3.
Read more here.
Infosys sets up new proximity center in Sweden
Infosys Ltd has established a new proximity center in Sweden as it aims to enhance its localization strategy in the Nordic region by bringing next-gen digital offerings to its clients. The new center represents another step toward strengthening Infosys' presence in Gothenburg, an emerging automotive, digital tech, and green innovation hub in Europe.
Read more here.
Post your comment
No comments to display