India's Services PMI Hits 11-Year High in June - Top Indian Market Updates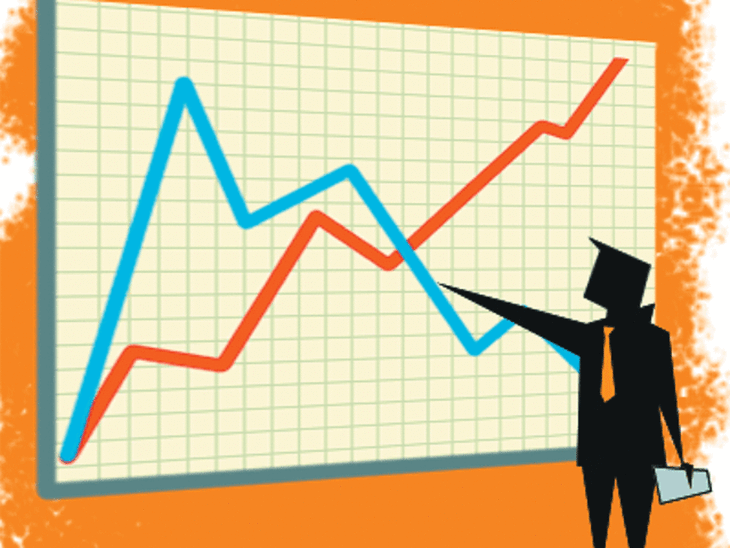 Here are some of the major updates that could move the markets tomorrow:
India's services PMI hits 11-year high in June
Services activity in India expanded at the fastest pace in 11 years in June 2022. The S&P Global India Services Purchasing Managers' Index (PMI) stood at 59.2 in June, compared to 58.9 in May. The data indicated further accelerations in new business growth and output at Indian services companies amid ongoing improvements in demand conditions. However, concerns surrounding price pressures restricted business confidence.
[PMI is a month-on-month calculation, and a value above 50 represents an expansion when compared to the previous month.]
Read more here.
Adani Power to seek shareholders' approval for deal worth Rs 5,000 crore with AdaniConnex
Adani Power Ltd (APL) will seek shareholders' approval for the proposed related-party transaction worth ~Rs 5,000 crore with AdaniConnex Pvt. Ltd (ACPL) during its annual general meeting on July 27. The transaction involves the sale of APL's special purpose vehicles (SPVs) or subsidiaries to ACPL. AdaniConneX is a 50:50 joint venture (JV) between Adani Enterprises and US-based EdgeConneX that builds data centres across India.
Read more here.
Passenger vehicle sales rose 40% in June: FADA
As per data released by the Federation of Automobile Dealers Association (FADA), retail passenger vehicle sales in India rose 40% YoY to 2,60,683 units in June. An increase in dispatches indicates that supplies of semiconductors have improved. Two-wheeler retail sales increased 20% YoY last month to 11,19,096 units.
Read more here.
KEC International aims to double civil contracts business to Rs 4,000 crore in FY23
KEC International Ltd is betting on its civil contracts business and aims to double revenue in the segment during the current financial year (FY23). The company's total revenue increased 5% YoY to Rs 13,700 crore in FY22, led by growth in the civil, railways, and cables businesses. The contribution of the civil business to the total revenue stood at Rs 1,900 crore.
Read more here.
Tata Steel's output remains flat at 7.66 MT in Q1
Tata Steel Ltd's consolidated steel output remained flat at 7.66 million tonnes (MT) during the April-June quarter (Q1) of the current financial year (FY23). The company produced 7.65 MT of steel in Q1 FY22. Consolidated sales fell 4% YoY to 6.53 MT during the same period. Tata Steel India registered over a 6% YoY rise in output at 4.92 MT. Its sales fell 2% YoY to 4.06 MT.
Read more here.
RBL Bank's total deposits rise 6% YoY in Q1
RBL Bank Ltd's total deposits rose 6% year-on-year (YoY) to Rs 79,217 crore as of June 30, 2022 (Q1 FY23). Deposits rose 0.27% when compared to the previous quarter. The bank's current account-savings account (CASA) stood at Rs 28,525 crore in Q1, up 14% YoY or 2% QoQ. Gross advances grew 7% YoY and 0.24% QoQ to Rs 62,095 crore in Q1.
Read more here.
IEX electricity volume rises 17% YoY in June
Indian Energy Exchange (IEX) registered a 17% YoY growth in power trade volumes to 8,267 million units (MU) in June 2022. This comprises 7,058 MU in the conventional power market, 536 MU in the green power market, and 673 MU in the renewable energy certificate market. Prices at the day ahead market reduced from Rs 6.76 in May to Rs 6.49 per unit in June due to improved supply-side availability. For the first quarter of FY23, IEX achieved 23,437 MU volume across all segments, registering a 10% YoY growth.
Read more here.
Tejas Networks acquires 62.65% stake in Saankhya Labs for Rs 276.24 crore
Tejas Networks Ltd (TNL) has acquired a 62.65% stake in Saankhya Labs for Rs 276.24 crore. The company intends to acquire the balance 37.35% stake in the Bengaluru-based firm in due course. The acquisition will help enhance TNL's wireless offerings by adding 5G ORAN, 5G Cellular Broadcast, and satellite communication products to its product portfolio. It also gives the company access to in-house semiconductor chip design expertise for specialised applications.
Read more here.
Biocon Biologics gets EU GMP certification for new facility in Bengaluru
Biocon Biologics (a subsidiary of Biocon Ltd) has received the Europen Union's Good Manufacturing Practice (GMP) certification from the Health Products Regulatory Authority (HPRA), Ireland, for its new monoclonal antibodies (mAbs) drug substance manufacturing facility at Biocon Park, Bengaluru. The GMP accreditation is offered to pharmaceutical manufacturers who adhere to a minimal standard in their production practices. 
Post your comment
No comments to display