India's Services PMI Declines to 61.1 in May From 62.0 in April - Top Indian Market Updates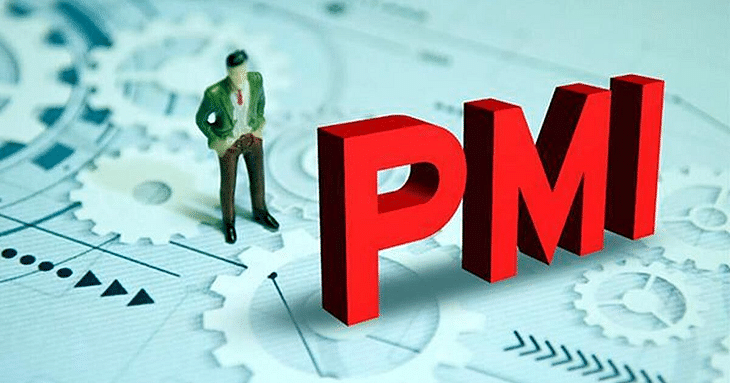 Here are some of the major updates that could move the markets tomorrow:
India's services PMI declines to 61.1 in May from 62.0 in April
India's service sector Purchasing Managers' Index (PMI) declined slightly to 61.2 in May from 62 in April. However, the sector continued to expand due to robust demand despite high inflationary pressures. This marks the longest expansion streak in nearly 12 years, with the index remaining above the 50-mark which signifies growth for 22 consecutive months. The services sector contributes over 50% to India's GDP.
Read more here.
TCS receives 10-year contract for the teachers' pension scheme in England and Wales
Tata Consultancy Services (TCS) has been chosen by the Department for Education (DfE) in the UK. The contract is to administer and enhance the customer experience of the 'Teachers' Pension Scheme', the country's second-largest public sector pension scheme. With a long-term contract of 10 years, TCS will utilize its core banking software suite, TCS BaNCS, to manage the pension scheme, which covers over 2 million members in England and Wales.
Read more here.
Tata Power Renewable commissions 110-MW solar project for Kerala electricity board
Tata Power's subsidiary Tata Power Renewable Energy Limited (TPREL) has successfully commissioned a 110-MW solar power project in Bikaner, Rajasthan. The project will provide power to the Kerala State Electricity Board (KSEB). Despite challenges like difficult land topography, extreme weather conditions, and adverse geopolitical circumstances, the project was completed within a remarkable period of 7 months. It utilized 2,59,272 mono-bifacial PERC half-cell modules.
Read more here.
Suzlon crosses 20 GW installed windmills capacity worldwide
Suzlon has achieved a significant milestone by surpassing 20 GW of installed capacity worldwide. Through the deployment of 12,467 wind turbines across 17 countries, spanning six continents, Suzlon solidifies its position as a major player in the global wind energy landscape. The company, which has been instrumental in developing India's wind energy sector since 1995, continues the vision of its late founder Tulsi Tanti.
Read more here.
Dr Reddy's rheumatoid arthritis drug meets all endpoints in Phase 1 study
Dr Reddy's Laboratories has announced the successful Phase-I study of its Tocilizumab Biosimilar candidate, 'DRL_TC'. The study evaluated its effectiveness in treating moderate-to-severe active rheumatoid arthritis and compared it to reference products. The results showed equivalence and similarity in pharmacodynamic parameters, safety, and immunogenicity. Dr Reddy's had previously completed a successful phase I study of the biosimilar candidate administered subcutaneously.
Read more here.
Patel Engineering secures Rs 519.5 crore project from CIDCO
Patel Engineering Ltd has secured a new project worth Rs 519.5 crore. The City and Industrial Development Corporation (CIDCO) awarded the company a letter of acceptance (LoA) for the construction of a 6.7 km water tunnel in Maharashtra. The project, which includes associated works, will be executed solely by Patel Engineering within a timeframe of 60 months.
Read more here.
Lupin launches Darunavir tablets used in controlling HIV infections
Lupin Ltd has introduced Darunavir tablets, used to manage HIV infection, in the US market. The newly launched drug is a generic version of Janssen Products' Prezista tablets. According to IQVIA data, Darunavir tablets had an estimated annual sales of $308 million in the US for the 12 months ending March 2023.
Read more here.
Nava's Zambia subsidiary discharges all overdue loan instalments
Nava Ltd announced that its Zambian subsidiary, Maamba Collieries Ltd. (MCL), has successfully paid off all overdue loan installments. As a result, the company's overall liabilities have reduced from $483 million in December 2022 to $206 million. MCL has also been meeting its regular debt service requirement since March 2023. Following this achievement, MCL plans to engage with lenders in future discussions, building on the positive progress made.
Read more here.
Bharat Petroleum starts pilot to test ED7 blend fuel
Bharat Petroleum Corp Ltd (BPCL) has launched a pilot program in partnership with Ashok Leyland and Hero Mototcorp to test the effectiveness of the ED7 fuel blend. The blend, consisting of 93% diesel and 7% ethanol, aims to revolutionize India's biofuel economy and establish a more stable energy mix. Ashok Leyland conducted laboratory trials on their engines using the ED7 fuel. BPCL's initiative aligns with India's goal of reducing import bills and promoting a cleaner, greener future.
Read more here.
Greaves Finance introduces 'evfin' platform for EV financing
Greaves Cotton Ltd's subsidiary Greaves Finance Ltd has launched "evfin," a financial platform aimed at transforming the landscape of electric vehicle (EV) financing. With a projected compound annual growth rate (CAGR) of 49% from 2022 to 2030, the domestic EV market is expected to reach an annual sales volume of one crore units by 2030.
Read more here.
Post your comment
No comments to display