India's Retail Inflation Eases to 6.83% in August - Top Indian Market Updates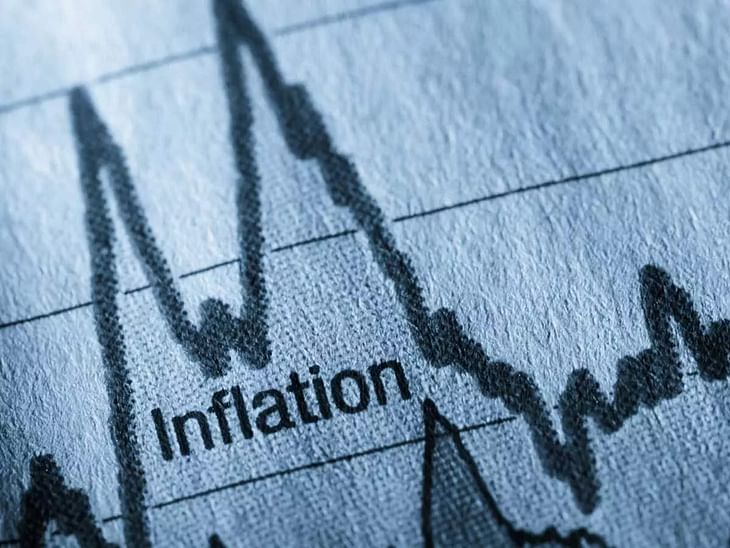 Here are some of the major updates that could move the markets tomorrow:
India's retail inflation cools to 6.83% in August
According to the National Statistics Office (NSO), India's annual retail inflation (measured by the Consumer Price Index) eased to 6.83% in August. Inflation came down from a 15-month high of 7.44% in July. The fall was largely led by a decline in vegetable prices. Food inflation fell from 11.51% in July to 9.94% in August.
Read more here.
India's industrial output grew 5.7% in July
According to data published by the Ministry of Statistics and Programme Implementation, India's Index of Industrial Production (IIP) expanded at a rate of 5.7% in July 2023. The expansion was at a faster pace in July than a month ago. Mining output grew 10.7% YoY, while manufacturing output and electricity generation expanded at 4.6% and 8% YoY, respectively, in July.
Read more here.
Govt may impose addl tax to restrict sale of diesel vehicles
Nitin Gadkari, the Minister of Road, Transport & Highways (MoRTH) plans to propose to the Indian govt to consider imposing additional taxes on diesel vehicles. The additional tax is to restrict the sale of diesel vehicles unless automakers voluntarily move away from it. The minister made the statement while speaking at the 63rd Annual Convention of the Society of Indian Automobile Manufacturers (SIAM).
Read more here.
NTPC pays final dividend of ₹2,908.99 cr for 2022-23
NTPC announced the payment of ₹2,908.99 crore final dividend for 2022-23. This payment constitutes 30% of the paid-up equity share capital of NTPC. The total dividend disbursed for FY 2022-23 stands at ₹7,030.08 crore, being 41% of the profit after tax (PAT). This marks the 30th consecutive year in which the company has distributed dividends.
Read more here.
Tata Power Delhi Distribution ties with US-based Utiltyx for cyber security
Tata Power Delhi Distribution has partnered with Utiltyx, the Indian subsidiary of a US-based cyber security and data analytics software company. The partnership aims to enhance the company's preparedness against future threats and challenges related to cyber security. The association is aimed at augmenting Intelligent Electronic Device (IED) visibility, strengthening Tata Power-DDL's capabilities to fight cyber threats.
Read more here.
Reliance Retail Ventures gets ₹2,000 crore from KKR
KKR is investing another ₹2,069.5 crore through an affiliate in Reliance Retail Ventures (RRVL). This follow-on investment will translate into an additional equity stake of 0.25% in RRVL. The additional acquisition will take KKR's total stake in RRVL to 1.42%. The private equity firm acquired the stake at a valuation of ₹8.36 lakh crore.
Read more here.
Hindalco partners with Metra for extrusion tech
Hindalco Industries has signed a technology partnership agreement with Italy-based Metra to manufacture high-speed aluminium rail coaches. The partnership is aimed at sharing extrusion and fabrication technology for building high-speed aluminium rail coaches. Hindalco is the world's largest aluminium rolling and recycling company.
Read more here.
SpiceJet pays Kal Airways ₹100Cr
SpiceJet paid Kal Airways and its promoter Kalanithi Maran ₹100 crore towards an arbitral award. The payment was made a day after the Delhi High Court ordered it to complete the payment by September 12. On August 24, the court had asked SpiceJet and Singh to pay ₹100 crore to Maran by September 10, failing which the court had said it might consider the attachment of their properties.
Read more here.
IndiGo plans to lease 22 Airbus A320 aircraft
IndiGo is looking to induct up to 22 aircraft from the secondary lease market as it faces the grounding of several Airbus A320 Neo aircraft powered by Pratt & Whitney engines. Over 1,000 P&W engines will need to be inspected after the manufacturer found that contamination of powder metal defects could lead to the cracking of some engine components.
Read more here.
Coal India to invest ₹24,000 crore in green transportation
Coal India Ltd (CIL) is planning to invest ₹24,000 crore in green transportation in three phases. This investment is part of CIL's plan to ensure the eco-friendly transfer of coal from its production point to handling plants. The phases will cover 61 First Mile Connectivity (FMC) projects, which will have a combined capacity of 763.5 million tonnes per annum. Under these green projects, coal will be loaded directly into rail wagons through mechanised piped conveyors with a rapid loading system.
Read more here.
Uno Minda to buy an additional 3.81% stake in European subsidiary
Uno Minda Ltd's Board of Directors approved the acquisition of the remaining stake in Uno Minda Europe Gmbh. The acquisition will be at a consideration of 1.3 million euros (~₹11.58 crore) to make it a wholly-owned subsidiary. The stake will be purchased by SAM Global Pte Ltd, a wholly-owned subsidiary of Uno Minda Ltd.
Read more here.
Post your comment
No comments to display