India's Retail Inflation Eases to 5.66% - Top Indian Market Updates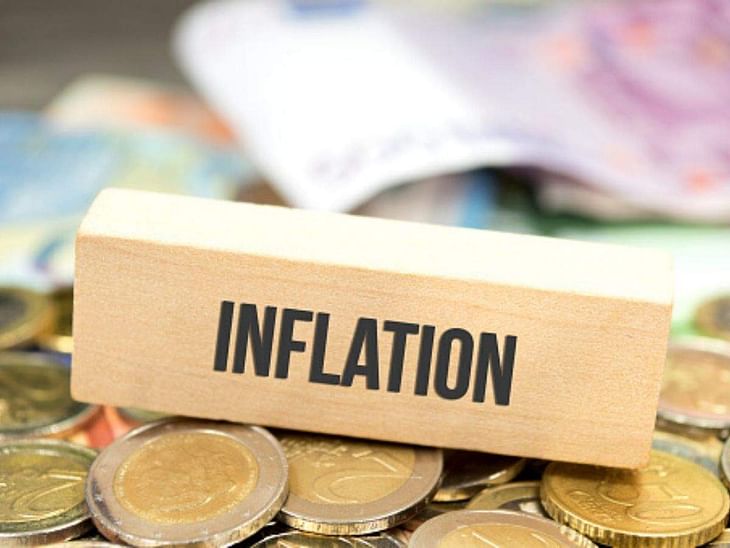 Here are some of the major updates that could move the markets tomorrow:
Retail inflation eases to 5.66% in March
Retail inflation in India eased to a 16-month low of 5.66% in March 2023 from 6.75% in March 2022 as food inflation moderated on account of falling vegetable prices. The consumer food price index (CFPI) eased to 4.79%, down from 5.95% in February 2023 and 7.68% in March 2022. Rural inflation stood at 5.51%, while urban inflation stood at 5.89%. Retail inflation in India fell marginally but remained above RBI's 6% upper tolerance band for the second straight month in February 2023.
Read more here.
IIP data: India's industrial output rises 5.6% in February
India's industrial output, as measured by the Index of Industrial Production (IIP) rose 5.6% year-on-year (YoY) in Feb 2023. For the 11-month period from April 2022 to February 2023, industrial output registered a growth of 5.5%. The January IIP growth was revised to 5.2%.
Read more here.
TCS Q4 Results: Net profit rises 15% YoY to Rs 11,392 crore
Tata Consultancy Services (TCS) reported a 16.9% YoY increase in revenue at Rs 59,162 crore while profit rose 14.76% YoY to Rs 11,392 crore in Q4 FY22. Both revenue and profit figures were below Street estimates. The order book for the quarter stood at $10 billion. The IT company's board has announced a final dividend of Rs 24 per share.
Read more here.
HDFC Bank signs agreement with Export-Import Bank of Korea for $300M credit line
HDFC Bank has signed a "Master Inter Bank Credit Agreement" with the Export-Import Bank of Korea for a $300 million line of credit. The pact was signed by the two entities at GIFT City in Gujarat. This agreement will help HDFC Bank raise foreign currency funds that it would extend to Korea-related businesses.
Read more here.
Karnataka Bank authorised to collect direct, indirect taxes
Karnataka Bank has been authorised to collect direct and indirect taxes on behalf of the Central Board of Direct Taxes (CBDT) and the Central Board of Indirect Taxes and Customs (CBIC). This authorisation is provided by the Reserve Bank of India. The RBI gave this authorisation on the recommendation from the Controller General of Accounts (CGA).
Read more here.
Canara Bank, Bharat BillPay partner for cross-border bill payments
Canara Bank and NPCI Bharat BillPay Ltd (NBBL) have announced the launch of cross-border inward bill payment services for Indians based in Oman. NRIs can now leverage the robust platform offered by the Bharat Bill Payment System (BBPS) to make bill payments on behalf of their families through the Musandam Exchange. Canara Bank has become the first Indian public sector bank to offer inbound cross-border bill payments through BBPS.
Read more here.
Puravankara achieves highest-ever annual and quarterly sales
Puravankara has achieved the highest-ever annual and quarterly sales of any financial year since its inception. The firm has clocked Rs 1,007 crore in sale value in Q4 and a total of Rs 3,107 crore for FY23. The company also recorded a 57% jump in customer collections from the real estate business to Rs 2,258 crore.
Read more here.
RIL readies $2.4-3 billion InvIT for retail warehousing assets: Report
According to an ET report, Reliance Industries Ltd (RIL) has initiated a process that could see the group unlock value in the backend warehousing and related logistics assets of its retail business through an infrastructure investment trust (InvIT). Reliance Retail Ltd has already started laying the groundwork for the proposed InvIT of its warehousing assets. It registered a trust and Intelligent Supply Chain Infrastructure Trust with the Securities and Exchange Board of India (SEBI) at the end of February.
Read more here.
BHEL signs MoU with NPCIL for nuclear power plants business
Nuclear Power Corporation of India Ltd (NPCIL) and Bharat Heavy Electricals Ltd (BHEL) entered into a Memorandum of Understanding (MoU) for collaboration for Pressurised Heavy Water Reactor (PHWR) technology-based Nuclear Power Plants. A pressurized heavy-water reactor (PHWR) is a nuclear reactor that uses heavy water (deuterium oxide D2O) as its coolant and neutron moderator.
Read more here.
Sula Vineyards' own brand sales volumes cross 1 million cases mark in FY23
Sula Vineyards Ltd said sales volume from its own brands crossed 1 million cases in FY23. Sales volumes in elite & premium wines went past the 5 lakh cases mark for the first time. On a provisional basis, Sula Vineyards said its net revenue for Q4 stood at Rs 104.3 crore from its own brands. For the financial year 2022-23 (FY23), net revenue from own brands stood at Rs 482.5 crore and Rs 45 crore from wine tourism.
Read more here.
Post your comment
No comments to display