India's Manufacturing PMI Slows to 5-Month Low in Sept - Top Indian Market Updates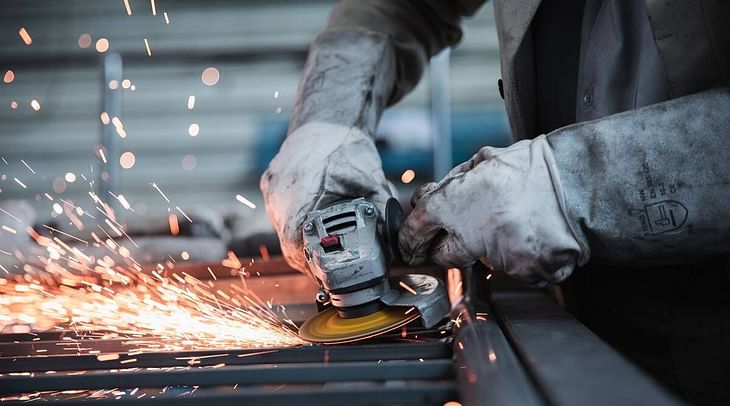 Here are some of the major updates that could move the markets tomorrow:
India's manufacturing PMI slows to a 5-month low in Sept
India's manufacturing sector slowed to a 5-month low in September 2023. The S&P Global India Manufacturing Purchasing Managers' Index (PMI) stood at 57.5 in September, compared to 58.6 in August. The contraction in manufacturing activity was due to a soft increase in new orders, which slowed production.
PMI is a month-on-month calculation, and a value above 50 represents an expansion compared to the previous month.
Read more here.
IHC raises its stake in Adani Enterprises to above 5%
International Holding Co (IHC) has increased its total stake in Adani Enterprises (AEL) to above 5%. The development comes days after it decided to offload stakes in two other group companies as part of its portfolio restructuring/rejig. Although IHC hasn't disclosed the amount invested in the company, a 5% stake in AEL as of Tuesday is valued at ₹13,600 crore.
Read more here.
Bajaj Finserv's insurance arm receives GST Demand Notice
Bajaj Allianz General Insurance Company Ltd (BAGIC) received a show cause cum demand notice from the Directorate General of Goods and Services Tax (GST) Intelligence. The authority alleged a tax demand of ₹1010.05 crore. BAGIC is Bajaj Finserv's insurance subsidiary. As per the notice, the company failed to pay GST between July 2017 and March 2022.
Read more here.
PFC sanctions ₹15,000 crore loans, forays into funding of airport projects
Power Finance Corporation (PFC) has sanctioned ₹15,000 crore loans for various projects. Furthermore, it has entered into funding airport projects. As part of its diversification strategy and funding for infrastructure projects, PFC sanctioned its first financing for a greenfield airport project in Andhra Pradesh. PFC's Board of Directors also reviewed strategic agendas pertaining to the company's business diversification strategy.
Read more here.
India's coal production rises 16% YoY in September
India's coal output increased 15.81% YoY to 67.21 million tonnes (MT) in September, compared to 58.04 MT in September FY22-23. The cumulative coal production up to September increased to 428.25 MT in the current financial year, over 382.16 MT in the year-ago period. Coal India Ltd's (CIL) output increased to 51.44 MT in September as against 45.67 MT a year ago. CIL accounts for over 80% of domestic coal production.
Read more here.
JSPL starts coal production at Chhattisgarh's Gare Palma mine
Jindal Steel & Power Ltd (JSPL) has started coal production at its Gare Palma IV/6 mine in Chhattisgarh. The mine will support the proposed expansion of its Raigarh integrated steel plant from the existing 3.6 MTPA to a capacity of 9.6 million tonnes per annum (MTPA).
Read more here.
Vedanta to complete steel asset sale this fiscal year
Vedanta Ltd will complete the divestment of its steel assets by March 2024. The company started the review of its steel and steel raw material business in June. Vedanta is also planning to demerge its business unit into independent companies. Its parent company, Vedanta Resources, has been struggling to raise funds due to rating downgrades and concerns about meeting its debt obligations.
Read more here.
NCC secures 3 orders worth ₹4,206 crore
NCC Ltd secured three orders worth ₹4,205.94 crore in September from both Central and State government agencies. These orders are to different divisions within the company: ₹819.20 crore for the water division, ₹173.19 crore for the electrical division, and ₹3,213.55 crore for the transportation division.
Read more here.
Strides Pharma gets USFDA approval for Ethyl capsules
Strides Pharma Global Pte. Ltd has received approval from the US Food & Drug Administration (USFDA) for its generic version of Icosapent Ethyl capsules. The capsules are used to control triglyceride levels in the blood and is bioequivalent and therapeutically equivalent to the reference listed drug Vascepa of Amarin. As per IQVIA, the product has a market size of around $1.3 billion. Strides Pharma Global Pte. Ltd is a wholly-owned Singaporean subsidiary of Strides Pharma.
Read more here.
TRSL secures ₹857 crore order from Gujarat Metro Rail
Titagarh Rail Systems Ltd (TRSL) has secured a contract worth ₹857 crore with the Gujarat Metro Rail Corporation Ltd (GMRC) to manufacture 72 standard gauge cars. These metro cars are destined for the first phase of the Surat Metro Rail Project. The contract for designing, manufacturing, supplying, testing, commissioning, and training for these metro cars. The execution of this contract is scheduled to commence 76 weeks after its signing.
Read more here.
Post your comment
No comments to display