India's Manufacturing PMI Slows to 4-Month Low in Feb - Top Indian Market Updates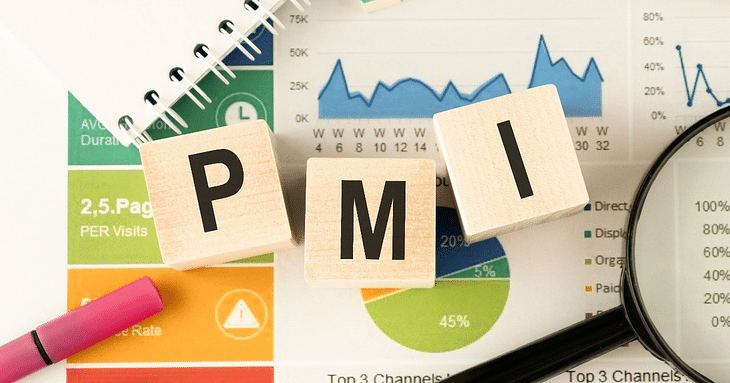 Here are some of the major updates that could move the markets tomorrow:
India's manufacturing PMI slows to 4-month low in Feb
India's manufacturing sector expanded at the slowest pace in four months in February. The S&P Global India Manufacturing Purchasing Managers' Index (PMI) stood at 55.3 in Feb, compared to 55.4 in Jan. New orders and output rose sharply last month, indicating strong domestic demand despite inflationary pressures.
PMI is a month-on-month calculation, and a value above 50 represents an expansion compared to the previous month.
Read more here.
February GST collection at Rs 1.50 lakh crore, up 12% YoY
The gross Goods and Service Tax (GST) revenue collection in February 2023 stood at Rs 1,49,577 crore, an increase of 12% on an annual basis. Of the total revenue collected, central GST is Rs 27,662 crore, state GST is Rs 34,915 crore, integrated GST is Rs 75,069 crore, while cess is Rs 11,931 crore.
Read more here.
Auto sales data for Feb 2023: Highlights
Maruti Suzuki India posted a 5% year-on-year (YoY) increase in wholesale sales to 1.72 lakh units in Feb 2023. Sales of its mini & compact vehicle segment rose 4.4% YoY to 1.01 lakh units. Exports fell 28.4% YoY to 17,207 units.
Tata Motors Ltd registered a 7% YoY increase in passenger vehicle sales to 43,140 units in Feb. The automaker's commercial vehicle sales declined by 3% YoY to 36,565 units.
Mahindra & Mahindra's total passenger vehicle segment posted total sales of 30,538 units in Feb, an increase of 10% YoY. M&M's tractor sales rose 26% YoY to 25,791 units.
TVS Motor Company's total sales stood at 2.76 lakh units in Feb, down 2% YoY. Meanwhile, Bajaj Auto's sales fell 11% YoY to 2.8 lakh units.
Read more here.
Axis Bank completes acquisition of Citigroup's India consumer business for Rs 11,603 crore
Axis Bank has completed the acquisition of Citigroup's India consumer business from Citibank N.A. and NBFC consumer business from Citicorp Finance (India) Ltd. as going concerns. The transaction has been completed for an overall consideration of Rs 11,603 crore in cash, based on the contracted computation of closing positions of assets, assets under management (AUMs), and liabilities as of Jan 31, 2023.
Read more here.
PNB withdraws divestment process in Canara HSBC Life Insurance
Punjab National Bank (PNB) will discontinue the process of divestment in associate company Canara HSBC Life Insurance. The bank had acquired a stake in the life insurer post-amalgamation of the erstwhile Oriental Bank of Commerce (OBC). It will hold its stake in the life insurer as an investor, subject to regulatory approvals.
Read more here.
Alembic Pharma gets USFDA approval to market generic cancer drug
Alembic Pharmaceuticals Ltd has received approval from the US Food & Drug Administration (USFDA) to market Docetaxel Injection in multiple-dose vials. The drug is indicated for the treatment of breast cancer, non-small cell lung cancer, and castration-resistant prostate cancer. According to IQVIA data, Docetaxel injection has an estimated market size of USD 11 million in the US market.
Read more here.
Welspun Corp secures order for export of LSAW pipes and bends to Middle East
Welspun Corp Ltd (WCL) has secured an order for the export of LSAW pipes and bends to the Middle East. The contract is for approximately 83,000 MT bare pipes, with an option of coating exercisable by the project owner subsequently. The pipes supplied to the Middle East will be used for offshore production and transport of gas.
Read more here.
PVR Inox to add 200 screens every year
Multiplex operator PVR is working on "getting economies of scale" after the merger of rival Inox Leisure and expects double-digit growth in its topline (revenue) in FY24, said managing director Ajay Bijli. The company is working on synergies on revenue from ticket prices, food & beverage, advertising, and operating costs. PVR-Inox also plans to add 200 screens every year.
Read more here.
Adani Group secures $3 billion credit from sovereign wealth fund: Report
According to a Reuters report, Adani Group has told creditors it has secured a $3 billion loan from a sovereign wealth fund. Sources said the credit line from the sovereign wealth fund could be increased to $5 billion, citing a memo that was circulated to participants as highlights of a three-day investor roadshow that ended on Wednesday. The identity of the sovereign wealth fund was not disclosed in the memo.
Read more here.
Petrol, diesel sales up 12-13% in February
Domestic sales of petrol and diesel rose 12% YoY and 13% YoY, respectively, in February due to increased mobility of people and goods in an expanding economy. Jet fuel sales in Feb 2023 were 41% higher than in the same month last year but 10% lower than in 2020. Sales of liquefied petroleum gas (mainly used for cooking) increased by 2.4% YoY in Feb.
Read more here.
Bajaj Finserv gets SEBI license to start mutual fund business
Bajaj Finserv has received a SEBI license to start a mutual fund business. The company has formed two wholly-owned subsidiaries -- Bajaj Finserv Mutual Fund Trustee Ltd (BFMFTL) and Bajaj Finserv Asset Management Ltd (BFAML). Bajaj Finserv Mutual Fund, with BFAML as the investment manager, will offer a range of mutual fund products, including equity, debt, and hybrid funds to investors.
Read more here.
Post your comment
No comments to display