India's Manufacturing PMI Hits a 3-Month High in March - Top Indian Market Updates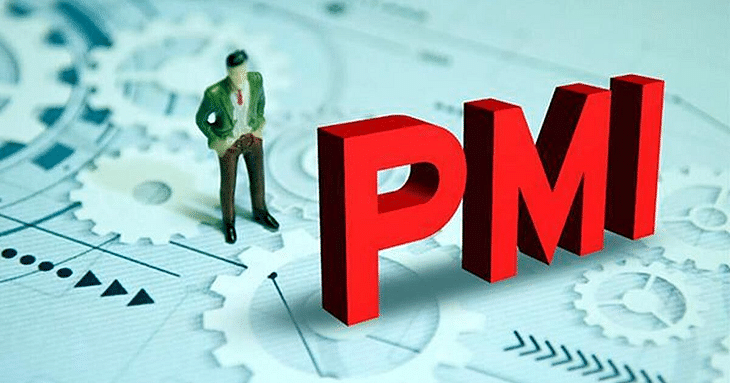 Here are some of the major updates that could move the markets tomorrow:
India's manufacturing PMI hits a three-month high of 56.4 in March
India's manufacturing sector expanded at its quickest pace in three months in March on improved output and new orders. The S&P Global India Manufacturing Purchasing Managers' Index (PMI) stood at 56.4 in March, compared to 55.3 in Feb. Foreign demand for Indian goods increased as well, with new export orders rising in March.
PMI is a month-on-month calculation, and a value above 50 represents an expansion compared to the previous month.
Read more here.
Auto sales data for March 2023: Highlights
Maruti Suzuki India wholesale sales remained flat at 1.70 lakh units in March 2023. Sales of its mini & compact vehicle segment fell 14% YoY to 83,714 units. Exports rose 13.7% YoY to 30,119 units.
Tata Motors Ltd registered a 4% YoY increase in passenger vehicle sales to 44,225 units in March. The automaker's commercial vehicle sales remained flat at 46,823 units.
Mahindra & Mahindra's total passenger vehicle segment posted total sales of 35,997 units in March, an increase of 30% YoY. M&M's tractor sales rose 18% YoY to 35,014 units.
TVS Motor Company's total sales stood at 3.17 lakh units in March, up 3% YoY.
Read more here.
Axis Bank launches business management solution for merchants
Axis Bank, in partnership with Visa, launched an app that will empower merchants to accept payments through various digital modes and enable them to manage their day-to-day business digitally. The app (Digital Dukaan) has been specifically designed to address business requirements such as accepting digital payments, inventory management and billing.
Read more here.
NTPC and NHPC to merge
The Indian government is considering selling NTPC Ltd's two hydropower firms to NHPC Ltd to create a single hydropower company. This move will improve efficiency, cut costs, and help meet high demand at night when solar projects do not run. NTPC acquired the projects (THDC India Ltd and NEEPCO) three years ago for about $1.34 billion under a consolidation plan by the Indian government.
Read more here.
SAIL produces record 18.28 MT crude steel in FY23
Steel Authority of India (SAIL) has reported a 5.3% year-on-year rise in crude steel production to a record 18.28 million tonnes (MT) in the financial year 2022-23, with hot metal production up 3.6% YoY to 19.40 MT. SAIL, the country's largest steel producer, has been focusing on value-added and special-steel production. It has five integrated and three special steel plants across India.
Read more here.
SpiceJet hives off cargo and logistics business into separate entity
SpiceJet Ltd has separated its cargo and logistics business, SpiceXpress, into a separate entity named SpiceXpress and Logistics Pvt Ltd. The move has resulted in a one-time gain of Rs 2,555.77 crore for SpiceJet. The separation also enables SpiceXpress to raise funds independently. SpiceXpress, which reported a net profit of Rs 51.4 crore for the April-December period of FY23, is expected to attract more investments and partnerships to further grow its business.
Read more here.
Yulu and Zomato announce tie-up for last-mile deliveries
Yulu, a shared electric Mobility-as-a-Service (MaaS) platform, has partnered with food delivery platform Zomato to use Yulu DeX EVs for intra-city deliveries. Yulu will provide about 25,000-35,000 Yulu DeX to delivery partners onboarded on Zomato's platform for last-mile deliveries on custom-made rental plans. Once deployed, these Yulu DeX have the potential of serving 3 lakh green deliveries every day by 2026.
Read more here.
TCS secures contract from Norwegian rail network operator Bane NOR
Tata Consultancy Services (TCS) has won a contract from Bane NOR to enable secure access to its digital systems. As TCS' strategic partner, the company will provide identity governance and administration, access management, identity lifecycle management, and application management operations in a managed services model. Bane NOR is the government agency responsible for maintaining and developing the Norwegian railway network.
Read more here.
Tejas Networks bags record order from BSNL
Tejas Networks has received an advance purchase order worth Rs 696 crore from Bharat Sanchar Nigam Limited (BSNL) to upgrade its pan-India IP-MPLS-based Access and Aggregation Network (MAAN). The company will supply, install, and commission over 13,000 of its TJ1400 series of next-generation routers for a converged multi-service packet network being rolled out nationwide.
Read more here.
Oil prices surge 8% after OPEC+ announces surprise output cut
Oil prices surged nearly 8% today morning, with Brent Crude making a high of $86.44 after Saudi Arabia and OPEC+ announced a surprise cut in production of around 1.16 million barrels per day. West Texas Intermediate or WTI Crude prices also surged up to 7.5% to $81.58 per barrel. The cuts will begin in May and go on till the end of the year.
Read more here.
Post your comment
No comments to display