India's Manufacturing PMI Hits 31-month High in May - Top Indian Market Updates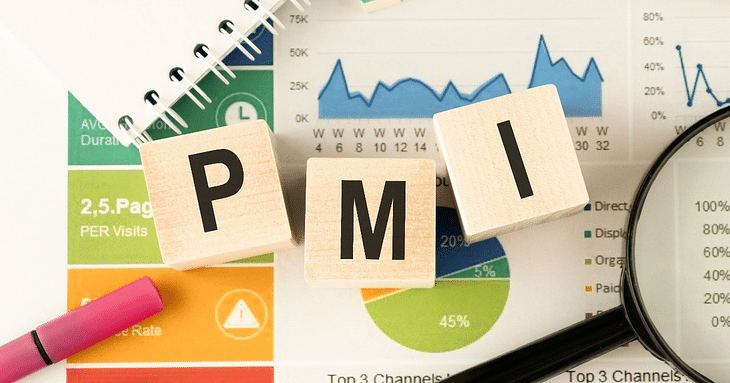 Here are some of the major updates that could move the markets tomorrow:
India's manufacturing PMI hits 31-month high in May
India's manufacturing sector expanded significantly, reaching a 31-month high in May. The S&P Global India Manufacturing Purchasing Managers' Index (PMI) stood at 58.7 in May, compared to 57.2 in April. The strong performance was driven by robust demand and output and the highest hiring rate in six months.
PMI is a month-on-month calculation, and a value above 50 represents an expansion compared to the previous month.
Read more here.
Auto sales data for May 2023: Highlights
Maruti Suzuki India posted a 10% year-on-year (YoY) increase in total wholesale sales to 1.78 lakh units in May 2023. Sales of its mini & compact vehicle segment fell 30% YoY to 12,236 units and 5% YoY to 71,419 units respectively. Exports fell 3% YoY to 26,477 units.
Tata Motors Ltd registered a 6% YoY increase in domestic passenger vehicle sales to 45,878 units in May. The automaker's commercial vehicle sales declined by 12% YoY to 28,989 units.
Mahindra & Mahindra's total domestic passenger vehicle segment posted total sales of 32,886 units in May, an increase of 22% YoY. The total sales are up 14% at 61,415 units as compared to 53,726 units in May 2022.
TVS Motor Company's total sales stood at 3.3 lakh units in May, up 9% YoY. Meanwhile, Bajaj Auto's sales rose 29% YoY to 3.55 lakh units.
Read more here.
Coal India spends 15% higher than statutory requirement on CSR
Coal India Ltd has exceeded the required expenditure on corporate social responsibility (CSR) projects in FY23. They spent Rs 513 crore, which is 15.3% more than the statutory requirement of Rs. 445 crore. Over the past four years, CIL has spent a total of Rs. 2,238 crore on CSR, surpassing the mandated amount of Rs. 1,735 crore. Notable projects include a 5,000-seater library at Ranchi University and the treatment of thalassemia children through bone marrow transplantation.
Read more here.
Venus Remedies gets marketing authorization from Saudi Arabia for Docetaxel
Venus Remedies Ltd has obtained marketing authorization in Saudi Arabia for Docetaxel, a commonly used chemotherapy drug. This achievement follows the company's recent GMP certification for its production facilities in Baddi, Himachal Pradesh. It serves as a primary treatment option for breast, prostate, stomach, and non-small cell lung cancers. The global Docetaxel market, valued at USD 102 billion, is projected to reach USD 184 billion by 2030, with a compound annual growth rate (CAGR) of 10.22%.
Read more here.
Aurum PropTech set to buy Ratan Tata-backed NestAway
Aurum PropTech plans to acquire NestAway Technologies, a managed rental home company backed by Goldman Sachs, Tiger Global, and Ratan Tata. The acquisition will involve a complete buyout of all existing shareholders, including the founders and global institutional investors. The deal is estimated to be worth over $20 million, making it a significant acquisition in the rental platform sector.
Read more here.
Coal India output grows 9.5% to record 60 MT in May
Coal India Ltd (CIL) achieved a 9.5% YoY increase in coal output with a new monthly production in May 2023 to 60 million tonnes (mt). The combined production of CIL and its subsidiaries in April-May 2023 reached 117.5 mt, an 8.6% growth from the previous year. In May 2023, total coal supplies rose to 63.7 mt, a 4.1% rise from May 2022. The coal off-take for April-May 2023 stood at 126 million tonnes, showing a 6.2% YoY growth.
Read more here.
GST collections rise 12% to Rs 1.57 lakh crore in May
The Goods and Services Tax (GST) collections in May reached Rs 1.57 lakh crore, showing a 12% YoY growth. The gross GST revenue collected consisted of CGST at Rs 28,411 crore, SGST at Rs 35,828 crore, IGST at Rs 81,363 crore (including Rs 41,772 crore from imports), and cess at Rs 11,489 crore (including Rs 1,057 crore from imports). Last year's May GST collection was around Rs 1.41 lakh crore.
Read more here.
GOCL Corporation bags orders worth Rs 257 crore from Coal India
Hinduja Group's subsidiary GOCL Corporation Ltd has secured orders worth Rs 257.72 crore from Coal India Ltd. The two-year order, spanning from June 2023 to May 2025, involves the supply of detonators, accessories, and cartridge explosives. The current business activities of GOCL include energetics, mining & infrastructure services, and property development.
Read more here.
Bank of Maharashtra likely to raise up to Rs 1,000 crore via QIP
According to a CNBC report, the Bank of Maharashtra intends to raise funds through a qualified institutional placement (QIP), targeting up to Rs 1,000 crore. The QIP may consist of a base size of Rs 500 crore, which could be extended by an additional Rs 500 crore through a greenshoe option. Institutional investors may be offered a discount of approximately 5% for the QIP. This move aims to attract investment from institutional investors and strengthen the bank's capital base.
Read more here.
L&T to create renewable energy infra for world's largest green hydrogen plant in Saudi Arabia
Larsen and Toubro Ltd (L&T) has been awarded contracts worth $2.779 billion (~Rs 22,900Cr) to create renewable energy infrastructure for the world's largest green hydrogen plant in Saudi Arabia. L&T's power transmission and distribution business will be responsible for engineering, procuring, and constructing a 2.2 GWac PV solar plant,a 1.65 GW wind generation balance of plant, and a 400 MWh battery energy storage system.
Read more here.
Post your comment
No comments to display