India's Manufacturing PMI Hits 3-Month High in August - Top Indian Market Updates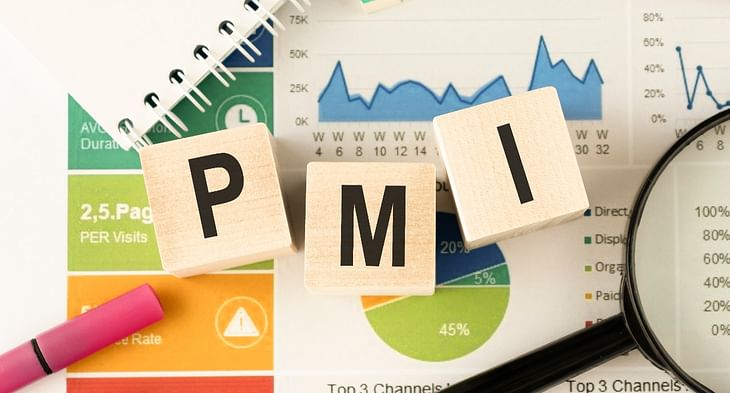 Here are some of the major updates that could move the markets on Monday:
India's manufacturing PMI hits 3-month high in August
India's manufacturing sector expanded significantly in August 2023, reaching a 3-month high. The S&P Global India Manufacturing Purchasing Managers' Index (PMI) stood at 58.6 in August, compared to 57.7 in July. The expansion in manufacturing activity was supported by the rise in new orders last month.
PMI is a month-on-month calculation, and a value above 50 represents an expansion compared to the previous month.
Read more here.
Auto sales data for August 2023: Highlights
Maruti Suzuki India posted a 14.5% year-on-year (YoY) increase in total sale sales to 1.89 lakh units in August 2023. Sales of its mini & compact vehicle segment fell 9.7% YoY to 84,660 units. Exports rose 14.6% YoY to 24,614 units.
Tata Motors Ltd registered a 3% YoY fall in passenger vehicle sales to 45,933 units in August. The automaker's total commercial vehicle sales rose by 1.9% YoY to 32,077 units.
Mahindra & Mahindra's total passenger vehicle segment posted total sales of 37,270 units in August, an increase of 25% YoY. Tractor sales are up 1% at 21,676 units. However, its tractor exports fell 26% YoY 1,029 units.
TVS Motor Company's total two-wheeler sales stood at 3.32 lakh units in August, up 5% YoY. Meanwhile, Bajaj Auto's total sales fell 15% YoY to 3.42 lakh units.
Read more here.
India's GST revenue rises to Rs 1.59 lakh crore in August, up 11% YoY
India's Goods and Services Tax (GST) revenue increased 11% YoY in August 2023. The month saw a collection of ₹1,59,069 crore in gross GST revenue, highlighting the steady economic recovery and tax compliance. Central GST (CGST) accounted for ₹28,328 crore, while State GST (SGST) amounted to ₹35,794 crore. Integrated GST (IGST) collections stood at ₹83,251 crore.
Read more here.
Bajaj Auto's finance subsidiary secures RBI's NBFC licence
Bajaj Auto Ltd's wholly-owned subsidiary Bajaj Auto Consumer Finance Ltd has received a licence from the Reserve Bank of India (RBI). The license is to launch a non-banking finance company (NBFC). However, Bajaj Auto Consumer Finance Ltd can't accept public deposits from the public. The company's core objective is to offer financing solutions exclusively for vehicles manufactured or endorsed by Bajaj Auto and its associated entities.
Read more here.
Muthoot Finance hikes stake to 59% in microfinance subsidiary for ₹43 crore
Muthoot Finance Ltd has acquired an additional 2.05% stake in its subsidiary Belstar Microfinance Ltd in a cash deal of ₹43 crore. Following the acquisition, Muthoot's total shareholding in the Tamil Nadu-based microfinance company has increased from 56.97% to 59.02%. In 2017, Muthoot Finance acquired a 53% stake in Belstar as part of its diversification strategy.
Read more here.
PVR Inox breaks box office collection record in August
PVR Inox posted the highest-ever monthly admissions and Box Office (BO) month of all time in August 2023. The company recorded a gross box office revenue of ₹532 crore. In the previous month, the multiplex achieved a footfall of nearly 190 lakh. This was driven by Hindi films, including Gadar 2, OMG2, and Dreamgirl 2. Jailer, Rocky aur Rani ki Prem Kahani, and Hollywood's Oppenheimer also added to the achievement.
Read more here.
Reliance launches 'Campa Cricket' ahead of marquee tournaments like World Cup
Amid the ongoing men's cricket tournament Asia Cup and the upcoming Men's ODI cricket World Cup, Reliance Consumer Products Ltd (RCPL) has launched a cricket-themed drink, Campa Cricket. In a move to expand its beverage portfolio, the company plans to launch in several states, including Karnataka, Tamil Nadu, Andhra Pradesh, Telangana, Gujarat, Maharashtra, West Bengal and Uttar Pradesh.
Read more here.
Coal India output grows 13% to 52.3 MT in Aug
Coal India Ltd (CIL) posted a 13.2% growth in its output at 52.3 million tonnes (MT) in August 2023, compared to 46.2 MT in the year-ago month. The supplies rose to 59 MT in August, registering a rise of 15.3%. In FY2023-24 so far, the company produced 281.5 MT, posting an 11.1% year-on-year growth.
Read more here.
BSE share buyback price raised to ₹1,080 per share
BSE's board approved an increase in the offer price for its proposed share buyback and also fixed the record date for the same. The share buyback price has been increased to ₹1,080 per share from ₹816 per share earlier. BSE's board also fixed the record date for the proposed share buyback at September 14, 2023. The buyback is payable in cash for an aggregate maximum amount not exceeding ₹374 crore.
Read more here.
Post your comment
No comments to display