India's Manufacturing PMI Falls to 57.8 in June - Top Indian Market Updates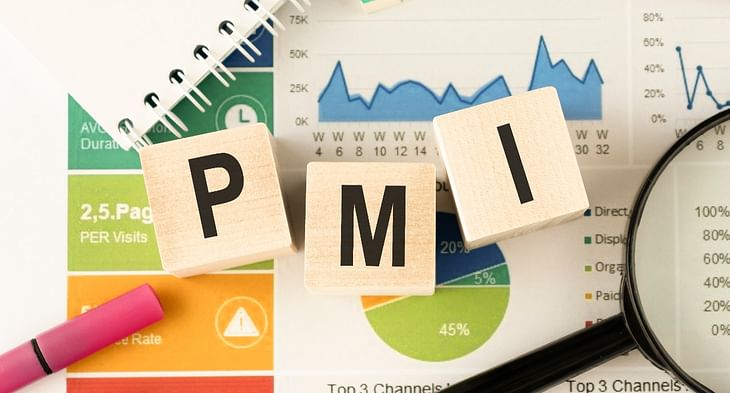 Here are some of the major updates that could move the markets tomorrow:
India's manufacturing PMI slips to 57.8 in June
India's manufacturing PMI (Purchasing Manager's Index) for June stood at 57.8, compared to 58.87 in May. The PMI of 57.8 is higher than 50 indicating an expansion in activities. Anything below 50 indicates contraction. India's May manufacturing sector activity was at a 31-month high.
PMI is a month-on-month calculation, and a value above 50 represents an expansion compared to the previous month.
Read more here.
Adani Ports registers record cargo volume of over 100 MMT in June quarter
Adani Ports and Special Economic Zone Ltd (APSEZ) has reported an 11.5% YoY increase in cargo volume handled at 101.4 million metric tonnes (MMT) in the quarter ending June 2023. This is the highest-ever quarterly cargo volume handled by the company. The company witnessed growth across most ports and all three broad cargo segments. The container segment grew 19% YoY, while liquids and gas and dry bulk segments grew 8% and 7% YoY respectively.
Read more here.
Edelweiss Financial Services to raise Rs 300 crore from NCDs
Edelweiss Financial Services has announced the public issue of secured redeemable non-convertible debentures (NCDs). The NCDs have a face value of ₹1,000 each, amounting to ₹150 crores (base issue size). The issue also has the option to retain over-subscription up to ₹150 crores aggregating to ₹300 crores. Effective annual yield for NCDs ranges from 8.94% to 10.46%.
Read more here.
USFDA closes inspection at Zydus' Ahmedabad unit with VAI recommendation
Zydus Lifesciences Ltd's Ahmedabad unit received an 'Establishment Inspection Report' (EIR) from the United States Food and Drug Administration (USFDA). The inspection has been closed with a 'voluntary action indicated' (VAI) recommendation in the EIR. A VAI is generally issued when a plant receives observations and responds to them, and the regulator believes the response by the company is satisfactory.
Read more here.
Kansai Nerolac sells Thane land parcel for Rs 671 crore to Hiranandani Group
Kansai Nerolac Paints Ltd sold its land parcel in Thane to the Hiranandani Group. The sale was for a total consideration of ₹671 crore. The company entered into a deed of conveyance last Friday for the sale of a total area of 97,090 square metres together with the transfer of rights in land admeasuring 6,300 square metres.
Read more here.
SpiceJet repays Rs 100 crore to City Union Bank, releasing all securities pledged
SpiceJet completed the ₹100 crore settlement payment to City Union Bank a little over a decade after it took the loan. The airline said it paid the last Rs 25 crore tranche on June 30, 2023, thereby shutting the loan account opened in 2012. With this, all the securities of the airline that had been pledged with the bank now get released.
Read more here.
Lupin gets USFDA nod for cyanocobalamin nasal spray
Lupin Ltd has received approval from the United States Food and Drug Administration (US FDA) for its Abbreviated New Drug Application (ANDA) for cyanocobalamin nasal spray. The cyanocobalamin nasal spray is a generic equivalent of Nascobal nasal spray. According to IQVIA MAT, Cyanocobalamin nasal spray (RLD Nascobal) had estimated annual sales of $69 million in the US.
Read more here.
IIFL Finance raises $175 million from HSBC, Union Bank & Bank of Baroda
IIFL Finance raised $175 million through the external commercial borrowing (ECB) route in June 2023. The NBFC has raised $75 million from HSBC, $50 million from Union Bank (Sydney), and $50 million from Bank of Baroda. The company raised funds at SOFR (Secured Overnight Financing Rate) plus 200 basis points. With this, the company's total borrowing since March 2023 aggregates to $275 million.
Read more here.
Zee and IndusInd Bank announce a settlement of all dues
The National Company Law Appellate Tribunal (NCLAT) has closed the insolvency proceedings against Zeel after payment to creditors. NCLAT recorded that all payments were made to IndusInd Bank by June 30 as per the agreed-upon terms. As per IndusInd Bank's plea, Zee paid nearly ₹84 crores in the case related to Siti Networks.
Read more here.
Bank of Maharashtra clocks 25% loan growth
Bank of Maharashtra has posted a credit growth of 24.93% at ₹1.75 lakh crore in the June quarter. The outstanding credit was ₹1.40 lakh crore at the end of June 30, 2022. The bank registered a 24.82% growth in the total business (total advances and total deposits) to ₹4.19 lakh crore at the end of June 2023 compared to ₹3.36 lakh crore in the June quarter of 2022.
Read more here.
Post your comment
No comments to display