India's GDP Growth Slows to 4.4% in Q3 - Top Indian Market Updates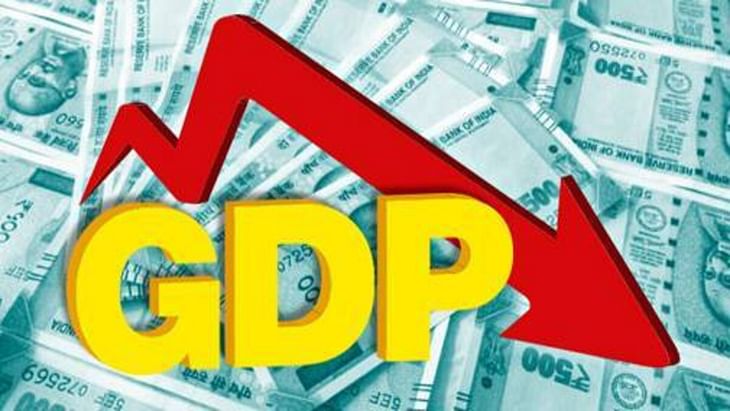 Here are some of the major updates that could move the markets tomorrow:
India's GDP growth slows to 4.4% in Q3
India's gross domestic product (GDP) for the October-December quarter (Q3 FY23) slowed down to 4.4%. The GDP had moderated to 6.3% in Q2 from 13.5% in Q1. GDP at Constant (2011-12) prices in Q3 2022-23 is estimated at ₹40.19 lakh crore in Q3, as against ₹38.51 lakh crore in Q3 2021-22. The Indian economy is expected to grow at 7% in FY23.
Read more here.
Geological Survey of India finds Gold Deposits in Odisha
Surveys from the Geological Survey of India (GSI) have found gold deposits in three districts of Odisha. State Steel and Mines Minister Prafulla Mallik said that the gold reserves were found in Deogarh, Keonjhar and Mayurbhanj.
Read more here.
SBI enters social loan market
State Bank of India has concluded a landmark $1 billion (~₹8,200 crore) syndicated social loan, making it the largest Environmental, Social, and Governance (ESG) loan raised by a commercial bank in the Asia Pacific market. The loan is of $500 million of the primary issue and an equal amount in greenshoe (or overallotment) option. It is also the first issue of such kind from the bank.
Read more here.
IDFC, Federal Bank partner with Sa-Dhan on UPI123PAY
IDFC First and Federal Bank will partner with association of microfinance institutions Sa-Dhan and Delhi-based fintech solutions provider NextGen to promote digital payments by feature phone users. The banks will help in developing a new payment and collection system by using feature phones with the technological intervention being provided by them.
Read more here
India approves $3.9 billion hydropower project near China border
India has approved its largest-ever hydropower project in the mountainous northeastern region bordering China as it seeks to build renewable generation to meet rising power demand. The govt approved the estimated investment of $3.9 billion for the 2,880-megawatt Dibang project in Arunachal Pradesh. The project is estimated to take nine years to build.
Read more here.
India's passenger vehicle sales to grow 9-10% in 2024: CRISIL
Rating agency CRISIL has forecast that India's passenger vehicle sales are expected to grow about 9-10% in the next financial year (FY24), which is 20% more than the pre-pandemic levels. The forecast is owed to strong demand and easing chip shortages. India is currently the world's fourth-largest car market.
Read more here.
Zydus Lifesciences receives USFDA approval to market generic drug
Zydus Lifesciences has received approval from the US Food & Drug Administration (USFDA) to market Apixaban tablets. The drug blocks the activity of certain clotting substances in the blood. It is used to lower the risk of stroke or a blood clot in people with a heart rhythm disorder called atrial fibrillation.
Read more here.
Indian Bank ties up with Toyota Kirloskar Motor to offer vehicle financing
Indian Bank has signed a pact with automaker Toyota Kirloskar Motor to offer vehicle financing options to its customers. The tie-up would offer various initiatives including 90% on-road funding with no processing fee, foreclosure, and party payment charges to prospective customers.
Read more here.
Bharti Airtel outpaces Jio in revenue market share growth in Q3
For the second time in a row, Bharti Airtel has grabbed more revenue market share (RMS) than Reliance Jio Infocomm in the third quarter of FY23. This is mainly due to the sharp hike in base prepaid rates Airtel took last November in Odisha and Haryana along with share gains in rural markets. Loss-making Vodafone Idea (Vi) continued to lose RMS share in Q3.
Read more here.
PNC Infratech bags ₹771 crore railway project in Haryana
PNC Infratech has secured a ₹771.46 crore railway project from the Haryana Orbital Rail Corporation Ltd. The scope of work includes construction design and construction of civil works at Sultanpur station in connection with the laying of a new double railway line. The construction is to be completed in 30 months.
Read more here.
MRF raises ₹150 crore through NCDs via private placement
MRF Ltd has raised ₹150 crore via non-convertible debentures (NCDs) on a private placement basis. The NCDs have been listed on the debt segment of the National Stock Exchange of India with effect from February 2023. The date of maturity of these debentures is February 24, 2026.
Read more here.
Post your comment
No comments to display