India's Coal Production Grows 7.10% in May - Top Indian Market Updates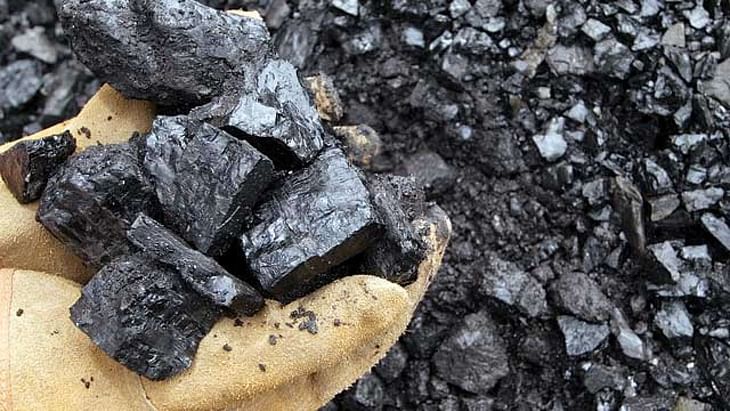 Here are some of the major updates that could move the markets on Monday:
India's coal production grows 7.10% to 76.26 MT in May
Domestic coal production in India grew 7.10% YoY in May, reaching 76.26 million tonnes (MT). The Ministry of Coal achieved this milestone, surpassing the previous year's production. In April-May FY23, cumulative coal production increased to 149.41 MT from 138.41 MT in the corresponding period last year. Coal India Ltd contributed significantly to the overall production, producing 59.94 MT of coal, marking a growth of 9.54% YoY.
Read more here.
India's forex reserves fall to $589 billion
According to the Reserve Bank of India (RBI), India's foreign exchange (forex) reserves declined to $589.14 billion, reaching a one-month low as of May 26. This marks the second consecutive week of falling reserves, with a decrease of $4.34 billion compared to the previous week. To cushion rupee depreciation, RBI has been intervening in the forex market via both spot and forward positions.
Read more here.
Bank of Baroda board approves raising additional capital worth Rs 5,000 crore
Bank of Baroda's board has approved raising additional capital through debt. The bank aims to raise funds up to Rs 5,000 crore through Tier I or Tier II debt capital instruments. The bank also has the option to interchange these instruments within India or outside the country, by the end of the current financial year or at a later date if deemed suitable. Bank of Baroda stated that the capital will be raised when market conditions are favourable.
Read more here.
Info Edge orders forensic audit of 4B Networks after Rs 280 crore loan impairment
Info Edge Ltd has announced that its subsidiary, Allcheckdeals India Private Ltd (AIPL), has fully impaired its loan of Rs 280 crore to 4B Networks. AIPL is initiating a forensic audit, led by Deloitte Touche Tohmatsu India LLP, to investigate the matter. 4B Networks operates platforms for real estate developers and brokers to communicate and facilitate loan origination.
Read more here.
GAIL infuses Rs 2,100 crore in JBF Petrochemicals
GAIL (India) Ltd has invested Rs 2,100 crore in JBF Petrochemicals Ltd. The company acquired JBF Petro through bankruptcy proceedings in March 2022. This investment includes Rs 625 crore of equity and Rs 1,476 crore of debt. With this investment, JBF has now become a wholly-owned subsidiary of GAIL, effective from June 1, 2023.
Read more here.
Grasim starts beta testing its painting service sparkle
Grasim Industries Ltd is beta-testing its painting service 'Sparkle' in Mumbai, Pune, and Bengaluru. Initially, it will be available exclusively to Aditya Birla Group staff and their friends and family. The service currently uses paint products from authorized dealers. Any product complaints will be directed to the respective paint companies for warranty claims.
Read more here. 
Government advances strategic sale of BEML
The Central Government is preparing to proceed with the financial bids for the strategic sale of defence PSU BEML after receiving the necessary clearances from state governments. DIPAM Secretary Tuhin Kanta Pandey confirmed that land clearances have been obtained, with the Karnataka and Kerala governments addressing issues related to land and registration. In January 2021, the government invited bids for selling a 26% stake in BEML.
Read more here.
Minda Corp board approves Rs 600 crore fundraise
Minda Corporation Ltd's board has approved a fundraise of up to Rs 600 crore by issuing securities. The company plans to raise funds through various offerings, including preferential issues, qualified institutions placement, and further public offers (FPO). The decision comes as part of Minda Corporation's efforts to secure additional capital for its operations.
Read more here.
M&M to strengthen Swaraj brand with multiple tractor launches
Mahindra & Mahindra (M&M) plans to launch multiple tractor models under the Swaraj brand over the next few quarters as the market leader seeks to fill the white spaces in the agriculture and horticulture segment. The company announced its entry into the lightweight compact tractor segment by launching the Swaraj Target. M&M aims to corner a 27-30% share in the 50,000-per-annum lightweight tractor market.
Read more here.
Post your comment
No comments to display