Indian Oil Corp to Consider Fundraising via Rights Issue - Top Indian Market Updates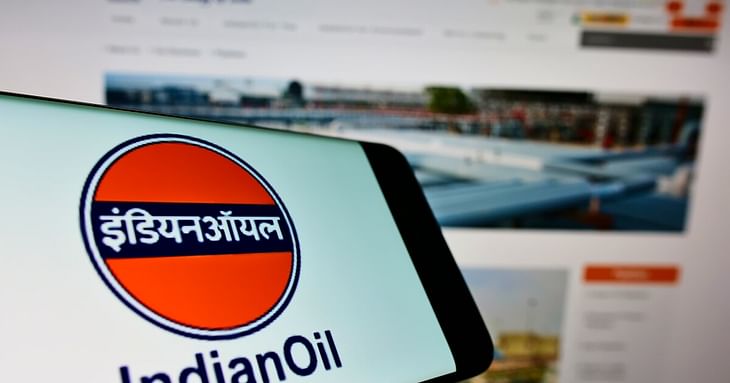 Here are some of the major updates that could move the markets on Monday:
Indian Oil board to consider fundraising via rights issue
Indian Oil Corporation Ltd's (IOCL) board of directors will consider fundraising plans through a rights issue of equity shares. The proposed rights issue is seen as strengthening its capex spending and the credibility of its emission-reduction plans. IOC's rights issue, if considered, will be subject to various statutory approvals as may be required.
Read more here.
Olectra Greentech receives electric bus order worth Rs 10,000 crore
A consortium of Olectra Greentech and Evey Trans Private Ltd secured a Letter of Intent for supplying electric buses from Maharashtra State Road Transport Corporation (MSRTC). The order involves the supply, operation and maintenance of 5,150 electric buses. The value of the supply is approximately ₹10,000 crore for Olectra, and the nature of the contract is a 'Gross Cost Contract' basis. The contract period is 12 years.
Read more here.
Samvardhana Motherson to acquire 100% stake in Rollon Hydraulics for Rs 103 crore
Samvardhana Motherson International Ltd (SAMIL) will acquire a 100% stake in Rollon Hydraulics Private Ltd for ₹103 crore. Rollon is engaged in manufacturing, assembly, and supply of high precision turned parts, spools, and other machined components with critical engineering applications for the agriculture and off-highway segment from its two facilities based out of Bengaluru. The target business will be housed under SAMIL's precision metals and modules division.
Read more here.
TVS Motor launches modern-retro motorcycle TVS RONIN in Indonesia
TVS Motor Company Ltd has entered into the premium lifestyle segment with the launch of TVS RONIN for its customers in Indonesia. TVS RONIN is the first 'modern-retro' motorcycle from TVS Motor Company. It will be available in Indonesia in two variants — TVS RONIN SS (single tone single channel ABS), and TVS RONIN TD (Triple tone dual channel ABS). It will be available in select TVS Motor outlets across the country starting July 2023.
Read more here.
Cipla's US subsidiary recalls some of its inhalers due to container defect
Cipla's subsidiary Cipla USA has made a voluntary nationwide recall of six batches of its inhaler Albuterol Sulfated. The company recalled it due to a container defect by Cipla USA. The recalled batches were manufactured in November 2021 with an expiry date of November 2023. Cipla made the recall after a market complaint on one of the inhalers, where leakage was observed through the inhaler valve.
Read more here.
RIL, Adani Total Gas planning plants for compressed biogas
Reliance Industries (RIL) and Adani Total Gas (ATGL) are planning to set up 10 compressed biogas (CBG) plants each, across the country. These plants will be of up to 30 million tonnes per annum capacity. Five plants will be set in the next five years. The rest would come up later. The companies would invest up to ₹2500 crore each in setting up these plants.
Read more here.
Intellect Design Arena loses contract with government e-marketplace
Intellect Design Arena's contract with the Government e-Marketplace (GeM) got terminated due to lower prices quoted by competitors. Since 2017, Intellect Design Arena has been helping the government develop the GeM platform, which is critical for all public procurements of goods and services by the Central government departments and ministries. The competitor quoted nearly 48% lower than the indicative pricing by the Government.
Read more here.
Defence Ministry to procure 2 upgraded Dornier aircraft from HAL for Rs 459 crore
The Ministry of Defence (MoD) and Hindustan Aeronautics Ltd (HAL) have signed a contract for the procurement of two Dornier aircraft for the Indian Coast Guard (ICG) for ₹458.87 crore. The contract includes an associated engineering support package and the aircraft will be procured under the Buy Indian Category. The aircraft will be fitted with several advanced equipment, namely a glass cockpit, maritime patrol radar, electro-optic infra-red device, and mission management system, among others.
Read more here.
Jaiprakash Associates defaults on Rs 4,044 crore loans
Jaiprakash Associates has defaulted on loans worth ₹4,044 crore, including principal and interest. The company on June 30th defaulted on repayments of a principal amount of ₹1,660 crore and interest of ₹2,384 crore. The loans pertained to various banks, and the nature of the obligation is fund-based working capital, non-fund-based working capital, term loans and FCCB (foreign currency convertible bonds).
Read more here.
Viacom18 acquires media rights of USA's Major League Cricket tournament
Reliance's Viacom18's sports network and Major League Cricket (MLC) have inked a media rights agreement that would see the tournament's debut edition airing exclusively on the company's Sports18 channel and the JioCinema app in India. The event will start on July 13, when the Texas Super Kings play the Los Angeles Knight Riders at Grand Prairie Stadium outside of Dallas, Texas.
Read more here.
Reliance Retail board approves equity capital reduction plan
RlL's subsidiary Reliance Retail Ltd's board of directors has approved a proposal to reduce the equity share capital. Also, the company will pay ₹1,362 per share, determined based on the valuation obtained from two reputed independent registered valuers, which will be paid towards the capital reduction. Upon reduction, Reliance Retail shares held by such shareholders will stand cancelled and extinguished.
Read more here.
Post your comment
No comments to display