Indian Oil Becomes Title Sponsor of MotoGP Bharat - Top Indian Market Updates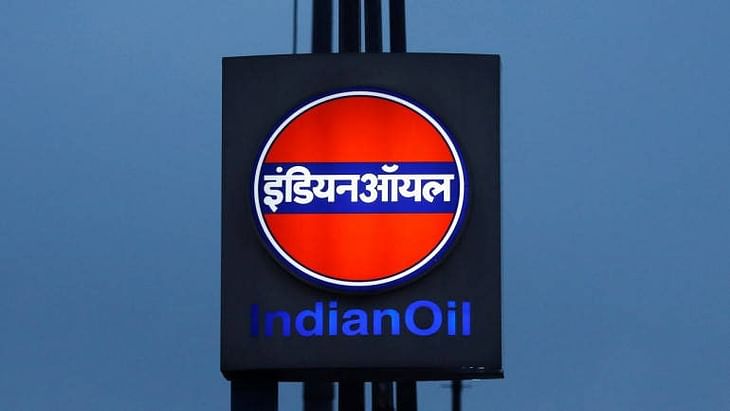 Here are some of the major updates that could move the markets on Monday:
Indian Oil becomes title sponsor of MotoGP Bharat
Indian Oil Corporation has become the title sponsor for MotoGP Bharat. The event is scheduled at the Buddh International Circuit in Greater Noida from September 22 to 24. The event will see participation from 42 teams and 84 riders. The race will be live-streamed on Jio Cinema and Sports18 in India.
Read more here.
SBI plans to bundle home loans with rooftop solar installations
State Bank of India (SBI) plans to bundle and make home loans with rooftop solar installations mandatory for residential projects funded from its long-term climate action funds drawn down from multilateral agencies. SBI has a home loan book of over ₹6.3 lakh crore as of June and outstanding foreign exchange (forex) loans of $2.3 billion from multilateral lenders, including the World Bank, Asian Development Bank, and KfW of Germany.
Read more here.
Centre receives ₹1,487 crore from NTPC as dividend
According to the Secretary of the Department of Investment and Public Asset Management, the central government has received about ₹1,487 crore from NTPC as dividends. NTPC is India's largest power utility firm with an installed capacity of 73,824 MW (including Joint Ventures) and plans to become a 130 GW company by 2032. On Wednesday, the govt received ~₹1,701 crore from Power Grid Corporation of India Ltd (PGCIL) as a dividend.
Read more here.
Tata Steel to get £500 million from UK govt for Port Talbot
Tata Steel and the UK government have signed a joint agreement on a proposal to invest in Electric Arc Furnace steelmaking at the Port Talbot site costing £1.25 billion. The government will grant up to £500 million to Tata Steel. The steel company said it would reduce direct emissions by 50 million tonnes over a decade.
Read more here.
Ashok Leyland to invest ₹1,000 cr to set up its first plant in Uttar Pradesh
Ashok Leyland will invest ₹1,000 crore in Uttar Pradesh to set up a bus manufacturing facility focused on clean mobility. The company has signed a Memorandum of Understanding (MoU) with the Uttar Pradesh government to come up with the plant. The company will set up an integrated commercial vehicle bus plant focused on green mobility near Lucknow.
Read more here.
India may add up to 30 GW more thermal power capacity
According to the Union Power Minister R. K Singh, India may add 25-30 gigawatts (GW) of thermal electricity generation capacity. The additional investment is in addition to 50 GW already under work to meet the rising demand. Singh said that India has around 25 GW of thermal capacity under construction and another 25 GW is planned.
Read more here.
TotalEnergies in talks to invest in Adani Green's projects
TotalEnergies SE is in talks to invest in renewable energy projects developed by Adani Green Energy Ltd. They are looking to buy stakes in some of Adani Green's projects to expand its portfolio of clean energy projects. TotalEnergies could invest about $700 million in total into the projects. This deal potentially marks the first public deal between the French oil giant and Gautam Adani since Hindenburg.
Read more here.
SpiceJet completes $1.5 million payment to Credit Suisse
SpiceJet completed the payment of $1.5 million payment to Credit Suisse. The payment comes days after India's Supreme Court (SC) urged the company's chairman Ajay Singh to make the payment or face consequences. Earlier this week, SC had asked Singh to make a payment of $5,00,000 towards an instalment to Credit Suisse by September 22, along with $1 million towards the defaulted amount.
Read more here.
IOCL clears ₹904 crore additional investment in Hindustan Urvarak & Rasayan
Indian Oil Corporation Ltd's (IOCL) board of directors has approved an additional investment of ₹903.52 crore in Hindustan Urvarak and Rasayan Ltd (HURL). HURL was formed in June 2016 as a joint venture consortium of five public sector units for catering to the urea needs of farmers in the eastern and northern parts of India. Coal India, NTPC, and IOCL are the lead promoters of HURL, holding a total of 89% stake (29.67% each).
Read more here.
Shakti Pumps secures ₹293 crore order from UP govt
Shakti Pumps (India) Ltd received a Letter of Award (LoA) under the PM- KUSUM III scheme under component B from the UP government's Department of Agriculture. The Agricultural Department placed an order for 10,000 pumps worth ₹293 crore. Under the contract, Shakti Pumps will supply, install, and commission solar water pumping systems. The company plans to complete the project in 90 days.
Read more here.
Bharat Electronics bags orders worth ₹3,000 crore
Bharat Electronics Ltd (BEL) has received orders worth ₹3,000 crore, including an order worth ₹2,118.57 crore from Cochin Shipyard. The company will supply next-generation missile vessels equipped with state-of-the-art technology worth ₹2,118.57 crore to the Indian Navy. The project will involve the active engagement of Indian electronics and related sectors, including micro, small, and medium enterprises (MSMEs).
Read more here.
Post your comment
No comments to display