Indian Govt Collects Rs 2,642Cr From IOCL, BPCL - Top Indian Market Updates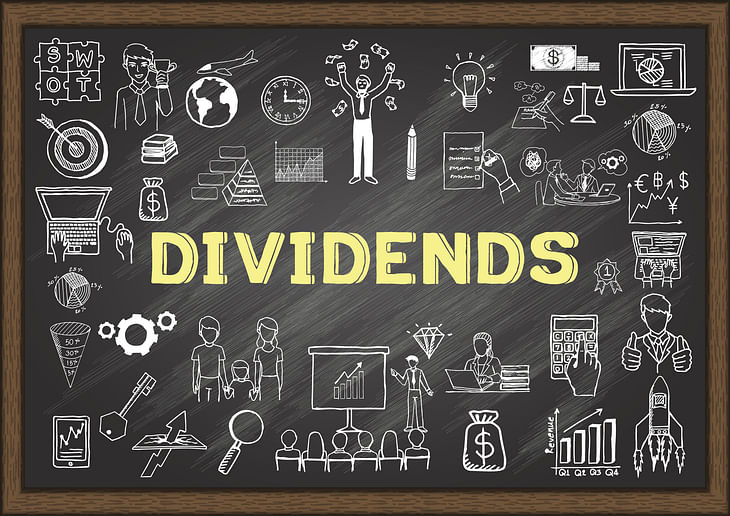 Here are some of the major updates that could move the markets tomorrow:
Indian govt collects ₹2,642 crore in dividends from IOCL and BPCL
According to the Department of Investment & Public Asset Management (DIPAM), the Indian government has received nearly ₹2,642 crore in dividends from Indian Oil Corporation Ltd (IOCL) and Bharat Petroleum Corporation Ltd (BPCL). The govt received about ₹2,182 crore and ₹460 crore from IOCL and BPCL, respectively. The Centre expects a 17% higher dividend at ₹48,000 crore from the Reserve Bank of India (RBI), public sector banks, and financial institutions this year.
Read more here.
TCS partners with Dassault Systems
Tata Consultancy Services (TCS) has partnered with Dassault Systems for digital transformation in cardiovascular science through bio-physical simulation. TCS will also collaborate with Dassault and others towards the goal of a Virtual Human Twin. The IT major will contribute its domain, technology expertise, and research on the Digital biophysics-based BioTwin of the heart.
Read more here.
ITC launches dairy products in Jharkhand
ITC Limited has entered the dairy business in Jharkhand with the launch of various products under its 'Aashirvaad Svasti' brand. The company will offer a variety of dairy products like milk, curd, paneer, lassi and sweet curd to the state's consumers. The Aashirvaad Svasti dairy products will be available across 2,000 general and modern trade outlets across Jharkhand.
Read more here.
India's PV sales rise to highest-ever level in August
According to the Society of Indian Automobile Manufacturers (SIAM), the sale of passenger vehicles in India increased to an all-time in August. The record is a result of robust demand for sports utility vehicles. However, wholesale volumes of entry cars and motorcycles remained weak. In August, 359,228 passenger vehicles were sold, an increase of 9.4% YoY.
Read more here.
Essar Group, Desert Tech sign pact for green steel solutions in Saudi Arabia
Essar Group and Desert Technologies have signed a Memorandum of Understanding (MoU) to develop solutions and storage for Essar Group's Green Steel Arabia (GSA) project in the Kingdom of Saudi Arabia (KSA). The partnership will help Essar Group access green energy and carbon-free energy storage solutions in Saudi Arabia. The Essar project is set to be the region's first green steel project.
Read more here.
Motilal Oswal buys 12-storey tower in Ahmedabad
Motilal Oswal Financial Services has acquired a standalone commercial tower in Ahmedabad from Claris Life Sciences for an undisclosed sum. The tower has 12 upper floors spread over nearly 110,000 sq ft in the financial hub of Ahmedabad. The property spread over 0.56 acres will house Motilal Oswal Tower. The company expects the construction of the project to be completed by September 2024.
Read more here.
HFCL secures ₹83 crore order from a telecom giant
HFCL Ltd and its subsidiary HTL Ltd have secured a contract worth approximately ₹82.60 crore for supplying high-quality optical fibre cables to one of India's leading domestic telecom service providers. The purchase orders require HFCL and HTL Ltd to execute the contract by November 2023.
Read more here.
India will explore LSE for listing domestic firms
According to British Finance Minister Jeremy Hunt, the Indian government has provided its confirmation to explore the London Stock Exchange (LSE) for the direct listing of local firms. As of now, Indian companies are not allowed to list directly on overseas exchanges. Hunt also announced a host of partnership agreements that further strengthen India-UK bilateral relations.
Read more here.
SC warns SpiceJet of 'drastic action' if Credit Suisse dues unpaid
The Supreme Court has directed SpiceJet to pay $1.5 million in a case related to unpaid dues to Credit Suisse by September 15. The apex court warned the budget airline of unspecified "drastic action" at the next hearing if it failed to make the payment. A third of the amount is part of a monthly settlement plan SpiceJet had previously agreed with Credit Suisse. The rest are unpaid dues to the bank which it has failed to pay as per a schedule agreed upon last year.
Read more here.
Post your comment
No comments to display