Indian Energy Exchange (IEX) Shares Rise 50% in 6 Days: Analysis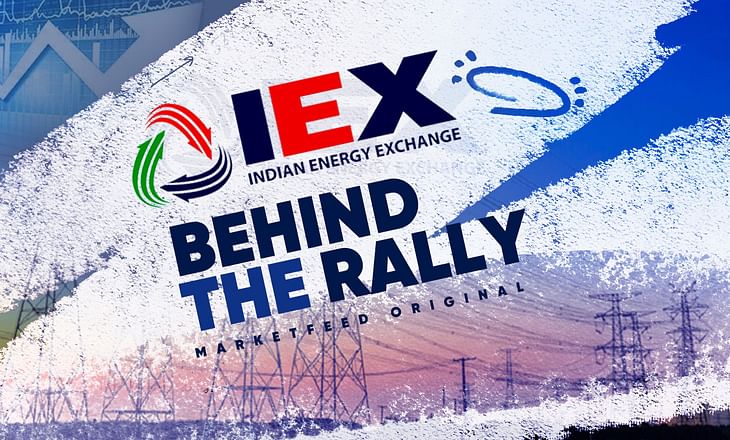 India, just like the rest of the world, is in the middle of an energy crisis. Major cities are planning for blackouts if the supply of coal is not normalised. India is in a sticky situation. Fuel and food are expensive, and so is energy. Despite the grim economic situation, there is one very vibrant place, Dalal Street. The Indian stock market seems virtually unaffected by economic parameters. One stock, in particular, seems to be reaping the benefit of this energy crisis. It is the Indian Energy Exchange (IEX).
The Indian Energy Exchange (IEX) is a marketplace for trading energy-related entities. IEX is an electronic power trading marketplace for electricity corporations and boards to trade contracts related to energy. In simple terms, just like how individuals can trade in the stock market to gain profit, electricity corporations can trade on the IEX to increase profitability and have better price discovery. It is a place where participants can buy and sell energy through a double-sided closed auction process.
In January 2021, we at marketfeed covered Indian Energy Exchange, extensively elaborating on their business model and financial analysis as well. Since then, the company's share price has risen by almost ~250%!
To read about the functioning of the Indian Energy Exchange, click here.
Why Did IEX Rally So Much?
Necessity is the mother of invention. In the past few months, parts of India have been facing power shortages. There is a need for better price discovery in terms of power to make it affordable and accessible. There have been multiple factors that have driven the price of IEX in the last six months. The most recent rally was caused by the fact that the Supreme Court consented to allow the introduction of new market instruments for electricity trading. This move will pave the way for cheaper and accessible electricity while allowing power companies to hedge on it.
After the Supreme Court hearing, the shares of Multi Commodity Exchange (MCX) rallied by 8.5% and Indian Energy Exchange (IEX) by 9.11% in a single trading session.
In August 2021, the Power Ministry had allowed Tata Power and Adani Power to sell power on IEX. Around this period, the country had just recovered from a daunting second wave of COVID-19. Development and growth had taken place, and the energy demand had risen. This led to swelling electricity prices. The average prices for electricity on IEX were between Rs 6-7 per unit compared to Rs 3 per unit. To drive down these energy prices, the government had to loosen up the supply of electricity.
Where Does IEX Stand?
IEX declared a total revenue of Rs 102 crore in June 2021, up 27% YoY from Rs 81 crore in the previous year. In the same period, the company declared a net profit of Rs 62.8 crore, seeing an increase of 49.23% YoY. The company has no debt or is not operated on credit. This saves it from default risk.
On average, 6,000+ megawatts (MW) of electricity is traded daily on the exchange. The traded volume is growing at 32% CAGR. It has a consumer base of 4,000+ industries, 55+ distribution companies, 500+ generators, 1,500+ renewable energy generators. IEX has a monopoly in the energy trading business in India, covering 90% market share. The remaining being covered by Power Exchange India Limited (PXIL).
Energy prices on the IEX are generally lower than in the open market. The average market clearing price per unit has been consistently decreasing on IEX. A decreasing clearing price means that more companies would flock to power exchanges for cheaper electricity. As energy prices get volatile in India, companies will have to look for an alternate energy source. IEX could act as a connecting web between these companies.
From an investor's perspective, all technical indicators suggest that the company is 'overbought'. This shall not be a problem if the exchange maintains a proportionate profit in the future quarterly results. While IEX is in an excellent financial position, the current bull run in the market has managed to inflate share prices. As the Indian energy economy liberalizes and we see a spike in power trade, IEX has great growth potential.
Update: The Indian Energy Exchange (IEX) has announced that the company's board will meet on October 21, 2021, to discuss a bonus issue for its shareholders. The company's share surged ~16% since market open after the announcement.
Post your comment
No comments to display