India Set to Unveil New Foreign Trade Policy - Top Indian Market Updates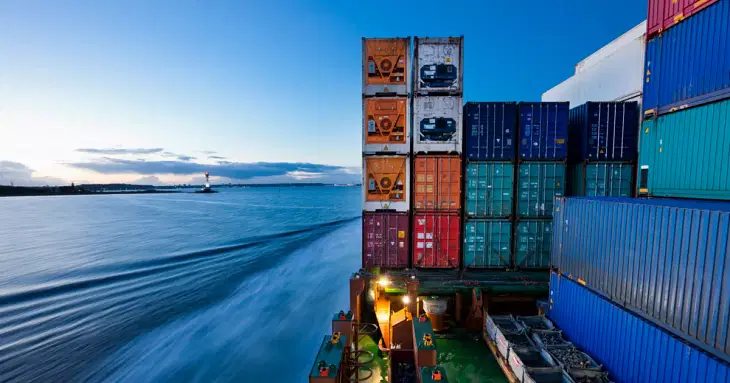 Here are some of the major updates that could move the markets tomorrow:
India set to unveil new foreign trade policy 2023-28
The Indian government is set to unveil a new Foreign Trade Policy 2023-28 tomorrow to boost exports amid slowing global trade. Minister for Commerce and Industry Piyush Goyal will announce the policy, which is expected to outline the vision statement for taking India's goods and services exports to $2 trillion by 2030. The country is likely to end this financial year with total exports of $760 billion, up from $676bn in 2021-22. The new policy is likely to incorporate WTO-compliant export promotion measures and is expected to boost India's position in the global trade arena.
Read more here.
Adani Group aims 20% earnings growth every year to repay $23 billion in debt
The Adani Group plans to achieve a 20% growth in earnings across its various businesses to repay its debt of about $23 billion over the next 3-4 years. The business group, which has been severely impacted by US short-seller Hindenburg Research's report that wiped off $135 billion in market value of its listed companies, has been meeting with stakeholders to address their concerns. Adani's businesses range from seaports to airports, edible oil and commodities, energy, cement, and data centres.
Read more here.
Axis Bank, Shriram Housing Finance announce partnership for co-lending
Axis Bank and Shriram Housing Finance Ltd (SHFL) have partnered under the co-lending model through the Yubi Co.Lend platform to offer secured micro, small & medium enterprise (MSME) and home loans to middle and low-income borrowers in rural and semi-urban regions. The partnership will use the loan processing technology of SHFL and the financial expertise of Axis Bank to assess the credit profiles of borrowers and offer them loans at competitive interest rates.
Read more here.
HDFC Bank opens 500th branch in Tamil Nadu
HDFC Bank has announced the launch of its 500th branch in Tamil Nadu's Madurai district, with plans to expand further in semi-urban and rural areas of the state. The bank opened its first branch in Tamil Nadu in 1995 in Anna Salai, and it now has a nationwide distribution network of 7,183 branches and 19,007 ATMs/Cash Deposit & Withdrawal Machines (CDMs) across 3,552 cities/towns as of December 31, 2022. The new branch at Arasaradi was inaugurated by the state Finance Minister Palanivel Thiaga Rajan.
Read more here.
Tata Power approves re-appointment of Praveer Sinha as CEO and MD
Tata Power has approved the reappointment of Praveer Sinha as CEO and MD for four years starting May 1, 2023. Sinha currently chairs the CII Western Region council and co-chairs the CII National Committee on Power. He has held several leadership positions across the power sector value chain and was instrumental in driving the turnaround of Tata Power Delhi Distribution Limited. He has also contributed towards promoting innovations in the clean energy space by setting up the first international incubator in India.
Read more here.
HPCL, BPCL signs pact for Hydrogen Synergy
Hindustan Petroleum Corporation Ltd (HPCL) and Bharat Petroleum Corporation (BPCL) have signed an agreement to purchase and sell hydrogen at their refineries. The partnership aims to minimize valuable hydrogen flaring, improve environmental impact and promote cooperation and collaboration in hydrogen exchange between both refineries to sustain operations and ensure uninterrupted product availability.
Read more here.
Indian pharma firm Granules opens packaging facility in US
Granules India Ltd has opened a new packaging facility in Virginia, US, to expand its capacity for essential drugs and strengthen the biopharma supply chain. The pharma company has invested more than $100 million in the US and was one of the first Indian pharmaceutical firms to receive FDA authorisation to export to the US. The company employs nearly 200 people in Virginia, a majority of whom are first-generation Indians.
Read more here.
Alembic Pharma gets USFDA nod for Glaucoma drug
Alembic Pharmaceuticals has received final approval from the US Food & Drug Administration (USFDA) to market Brimonidine Tartrate Ophthalmic Solution in the US. The solution is used to treat high fluid pressure in the eye. According to IQVIA data, Brimonidine Tartrate Ophthalmic Solution has an estimated market size of $97 million for twelve months ending December 2022.
Read more here.
Post your comment
No comments to display