India Cuts Windfall Tax on Crude, Aviation Fuel - Top Indian Market Updates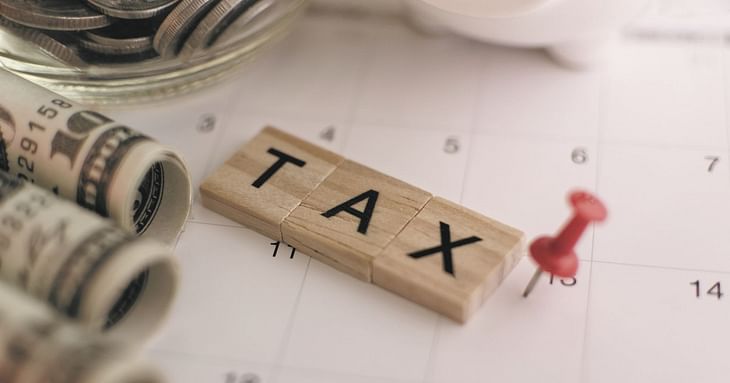 Here are some of the major updates that could move the markets tomorrow:
India cuts windfall tax on crude, aviation fuel
The Central govt cut the windfall profit tax on domestically produced crude oil and also reduced the levy on aviation turbine fuel exports. The revised tax rates become effective from December 16, 2022. The tax on crude oil produced by local firms has been reduced from the existing ₹4,900 per tonne to ₹1,700 per tonne. The windfall tax on aviation turbine fuel has been reduced from ₹5 per litre from to ₹1.5 per litre.
Read more here.
TVS Motor launches RR 310 and RTR 200 at Expo Moto in Mexico
TVS Motor Company on Friday announced the launch of the RR 310 and RTR 200 4V motorcycles at the Expo Moto in Mexico. The company claims these motorcycles are designed for racing enthusiasts. They are equipped with features such as Throttle-by-Wire technology, a 5-inch Vertical TFT Multi-Information Race Computer with Control Cubes, Bluetooth-enabled SmartXonnect, and four ride modes.
Read more here.
India's textile industry faces tough times as consumers cut spending
According to an Economic Times report, India's textile and apparel industry is facing a crisis as consumers in the United States, Europe, and other markets have cut spending on clothing following a surge in inflation. Exports (which constitute ~22% of the industry) have fallen for five months in a row— declining over 15% YoY to $3.1 billion in November. Domestic sales have declined due to high costs and cheap imported garments.
Read more here.
Deepak Fertilisers to demerge mining chemicals, fertiliser biz
Deepak Fertilisers & Petrochemicals Corp Ltd (DFPCL) announced the demerger of its mining chemicals and fertilisers businesses. The board of Smartchem Technologies (STL), a wholly-owned subsidiary of DFPCL, approved a corporate restructuring plan that will help unlock the growth potential of each of the businesses. The move will help create strong independent business platforms within the larger DFPCL brand umbrella.
Read more here.
IndiGo seeks DGCA approval for wet leasing Boeing 777 aircraft
InterGlobe Aviation (IndiGo) has sought approval from the Directorate General of Civil Aviation (DGCA) to wet lease Boeing 777 aircraft, which will be used for operating flights on the Delhi-Istanbul route. This will be the first time the airline will be inducting wide-body planes into its fleet. The move also comes against the backdrop of global supply chain issues impacting aircraft deliveries.
Read more here.
Phoenix Mills completes acquisition of 7-acre land parcel in Surat
Phoenix Mills has completed the acquisition of a 7.2-acre city-centric land parcel in Surat, Gujarat, to develop a premium retail destination with a gross leasable area of 1 million square feet. The company has paid around ₹510 crores to acquire the plot through its indirect subsidiary (Thoth Mall & Commercial Real Estate). It expects to complete the development by FY2026-27.
Read more here.
IDBI Bank object to ZEEL-Sony merger
IDBI Bank Ltd. has informed the National Company Law Tribunal (NCLT) of its intention to file objections against the merger of Zee Entertainment Enterprises Ltd. (ZEEL) with Culver Max Entertainment Pvt. Ltd. (previously known as Sony Pictures Network India). On Wed, ZEEL disclosed that an application has been filed by IDBI Bank in the insolvency court claiming to be one of the creditors of the company. The application has been filed for the resolution of a claim of ~₹150 crore.
Read more here.
India all set to become $5 trillion economy by FY25: Nitin Gadkari
Union Minister Nitin Gadkari said India is the fastest-growing major economy in the world and is all set to achieve a $5 trillion gross domestic product (GDP) by 2024-25. He said the central government is aiming to boost growth and employment to achieve sustainable development. The minister also added that India's automobile industry is worth ₹7.5 lakh crore and wants to take it to ₹15 lakh crore.
Read more here.
HDFC Bank allots 7.84% bonds on a private placement basis
HDFC Bank has issued and allotted 7.84%, unsecured, fully paid-up, non-convertible bonds on a private placement basis. The issue proceeds will be used for strengthening its capital adequacy and enhancing its long-term resources amounting to ₹5,000 crore. [The capital adequacy ratio (CAR) is a measurement of a bank's available capital expressed as a percentage of its risk-weighted credit exposures (loans).]
Read more here.
Post your comment
No comments to display